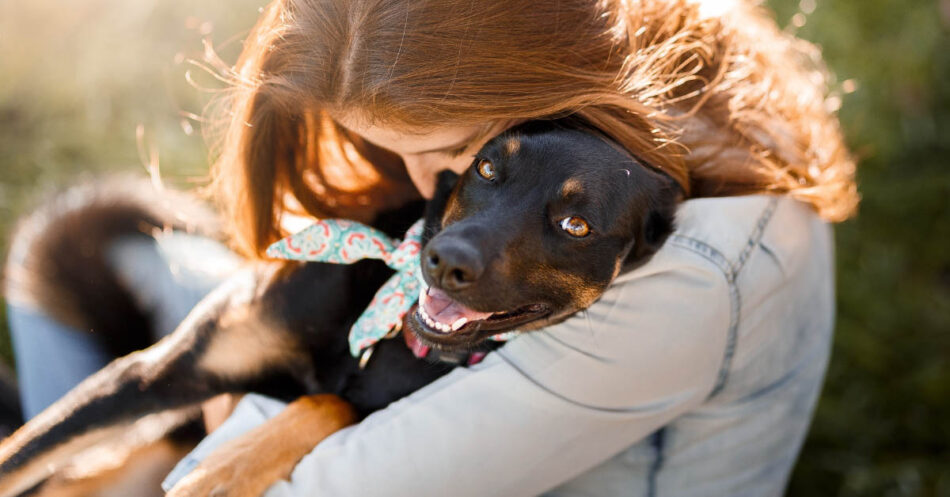 How to Celebrate Your Pet's Adoption Day
Do you remember the first time you brought your fur family home? No doubt, it's a sweet memory that you cherish. As a proud dog and cat mom, I get excited to celebrate my pets' adoption day (or Gotcha Day, as some like to call it)! When we adopted our late dog, Chilly, from the SPCA Tampa Bay, it was true puppy love at first sight.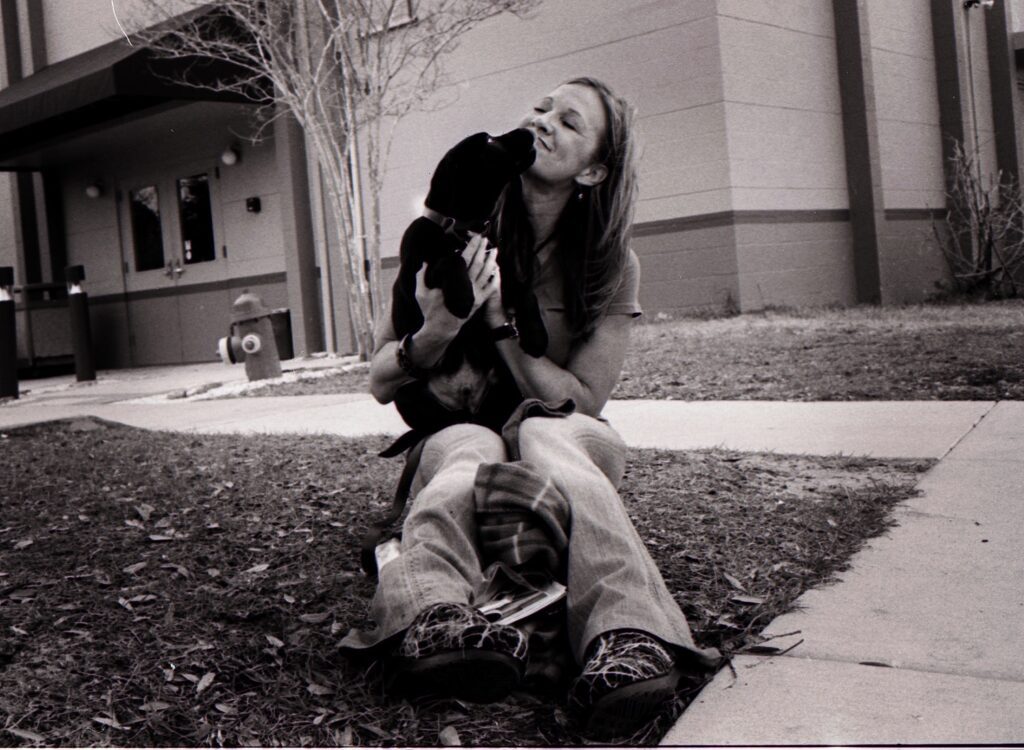 We were still grieving the loss of our beloved lab mix, Buck, whom we had lost 7 months earlier and we really hadn't planned on adopting a young pup. But as soon as we locked eyes, we knew this puppy was meant to be with us.
I thought Chilly was a fitting name for our new pup because of his "chilly" start in life. He had originally come from a shelter in Alabama that had no heat source for the kennels during that particularly bitter winter.
Every year afterward, we celebrated Chilly's adoption. Some years were more lowkey than others, but we always made it a point to celebrate the special day he came into our lives. I wanted to share some special things we've done in the past to celebrate our pet's adoption. Here's wishing you and your family a happy Gotcha Day!
Pin Me!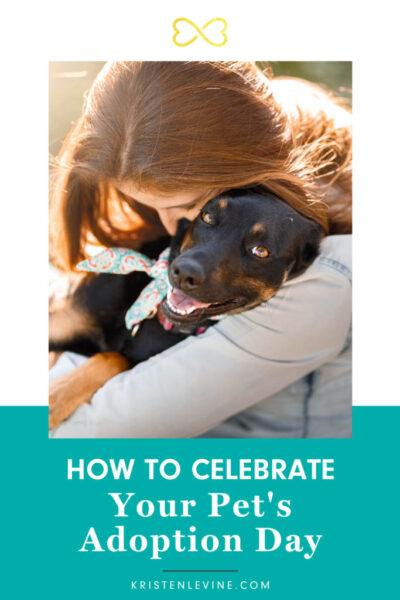 Throw a Gotcha Day Party
Make your pet's adoption day special! In lieu of a birthday party, many pet parents prefer to do a Gotcha Day party, a celebration of their pet's adoption. If you're throwing a shin-dig for your dog or cat, be sure to invite all of their furry friends!
One important note: if your pet has shown anxiety in the past around strangers or new animals, that doesn't mean you can't have a party. It just means you need to take their feelings into consideration – and maybe do a little prep work to make it a fun time for everyone! For additional tips on overcoming pet party anxiety and making their party a safe and fun experience, check out this collaborative post I contributed to at Porch.com.
I like to really have fun with these parties when it comes to decorating and party favors. Even if you choose to throw a mini celebration at home, your fur family will love these special touches. Here are a few ideas:
Get Your Pet A Party Outfit
Help your guest of honor look their best by getting them a sweet new outfit. Even if they only keep their attire on for a few minutes, it's totally worth it to be able to snap those priceless photos! I'm obsessed with this dog outfit since it comes with a hat, matching bandana, and bow-tie.
---
Cats deserve to look their best on Gotcha Day too. This party hat and bow-tie collar will keep your kitty in purr-fect style on their big day.
---
---
Make it Festive With Gotcha Day Decorations & Snacks
I love these kitty-themed balloons to help you celebrate your feline friend's Gotcha Day. And, if your cat is anything like my Olivia, they will have lots of fun playing with the balloons long after the party is over! Just be sure to pick up any small pieces so they don't pose a health hazard to overly-curious cats
---
---
This cake kit from Puppy Cake is too cute! I rarely bake, but I'm happy to do so for my dog's special day. The kit comes with everything you need for a special Gotcha Day treat: an all-natural, peanut butter cake mix and frosting, ice cream mix for dogs, an adorable dog bone silicone cake mold, and candles to celebrate the day.
---
My kitty, Olivia (aka "Livers"), can be a picky eater so it takes a little bit more effort to find just the right treat for this feline princess. The Ultimate Cat Treat Cookbook has been a great help to me. Olivia loves these wholesome treats that are not crammed with fillers like the store-bought ones often are. She especially loves the recipes with tuna in them!
---
Let Your Pet Pick Out A Gift For Their Gotcha Day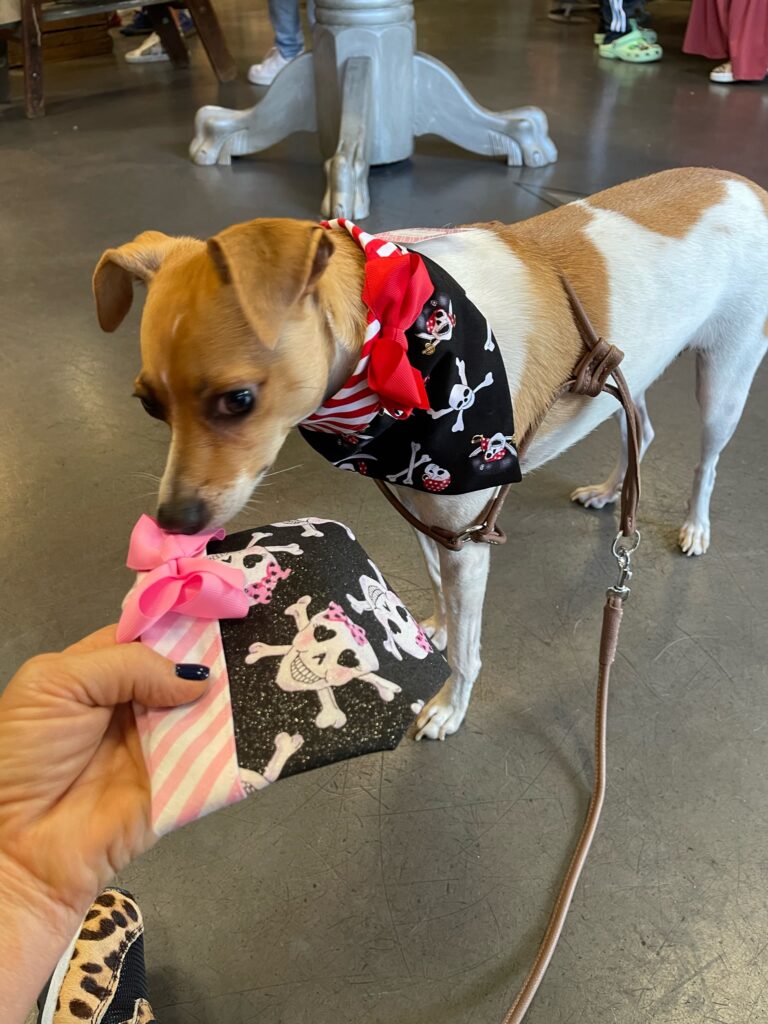 Every pet loves a new toy or yummy treat. So pamper your fur family with something they choose personally. If possible, take them to your favorite pet store, lay out a selection of treats or toys, and see which one they are drawn to first. Or, if you'd like to bring home a surprise but you're stumped for ideas, check out my gift guides to boredom busters for cats and for dogs. And you'll love my Amazon Storefront, where I've curated all of my favorite things.
Volunteer or Donate to Your Favorite Shelter
There are so many hardworking shelters and rescues that devote countless hours to finding loving homes for cats and dogs. They hold a place near and dear to my heart. In fact, my work with the SPCA is what led to my lifelong career in the pet industry. Why not donate to a local animal shelter or to your pet's shelter or rescue alma mater! A monetary donation, or volunteering your time, is a great way to give back and commemorate your pet's adoption, especially if they were a shelter pet.
You can also create a fundraiser and invite your friends to donate. Just think how those funds will benefit animals less fortunate than yours. Fundly is a wonderful site that allows you to create fundraisers and donate. It makes donating and asking friends to contribute effortless.
My friends at World's Best Cat Litter™ created the GiveLitter™ initiative that makes it easy to donate free litter to shelter cats in need. In fact, they've set a goal of giving up to 3 million pounds of litter, one for each of the 3 million cats that find their way into shelters each year. To find out how you can support the GiveLitter™ program, go here.

Share Your Pet's Gotcha Day on Social Media
Every proud pet parent loves to brag about their fur family, so share your pet's Gotcha Day on social media. Create a post to honor your dog or cat on their special day. Share their adoption story, a favorite memory, and a fun photo to show how much you love them. And, sharing your adoption journey could inspire someone to adopt an animal in need.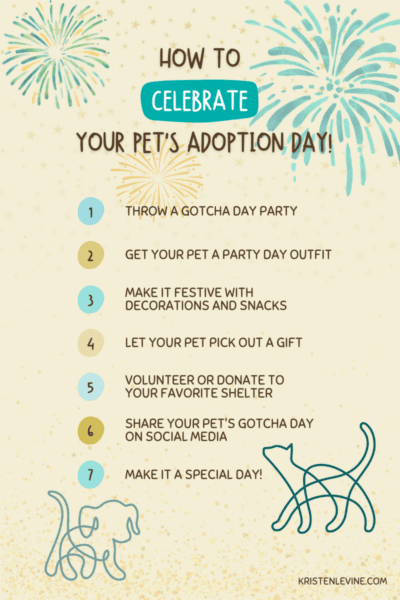 Make It A Special Day
Really though, the whole point of these days is to share our affection with our pets. They bring us so much joy throughout the year and they deserve to know how much we appreciate them. For some cats, showing how much you love them may be as simple as giving them an extra grooming session. And for dogs, more snuggle time with their pack leader will really show them how much you care.
So whether or not you have time to throw a party or bake a cake, be sure to spend some quality time with your beloved animals on their Gotcha Day!