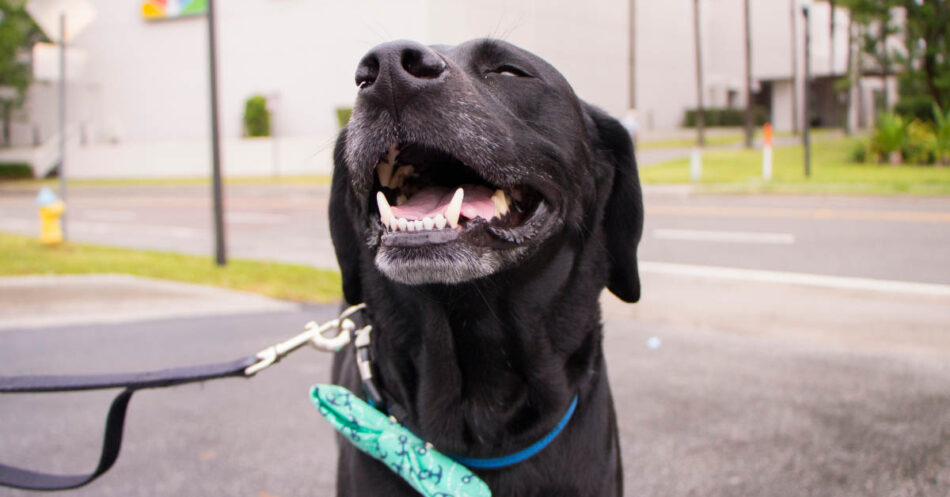 It's National Black Dog Day!
As the parent of a paws-itively wonderful, charming, fun-loving black dog, I can personally vouch for the fact that black dogs are every bit as amazing as dogs of any other color. If you've ever shared your life with a black dog, you no doubt agree.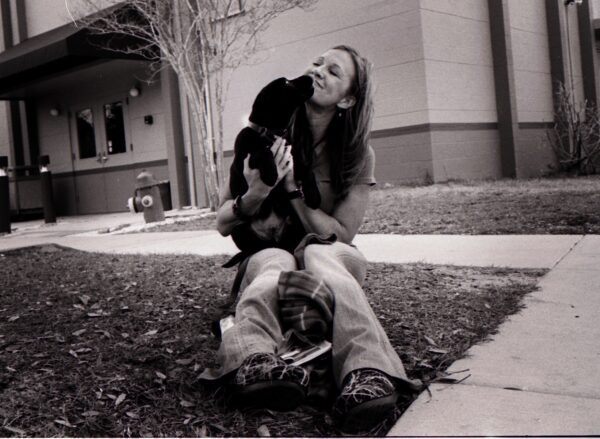 It may surprise you to find out that black cats aren't the only ones with an undeserved stigma. In many shelters, black dogs are continually passed over in favor of their lighter colored shelter mates. As a matter of fact, black dogs are included in a group of harder-to-adopt pets on Petfinder that take an average of four times as long to find their fur-ever homes!
Black Dog Syndrome
The challenge that black dogs face in getting adopted has been given a name — Black Dog Syndrome. Just what is it that makes it so hard for these pooches to get noticed?
Black dogs are sometimes associated with danger or aggression. Although black cats are more commonly associated with bad luck, apparently black dogs are not immune to the effects of this superstition. Add to this the fact that black dogs are portrayed negatively in many books and movies (picture the fearsome black dogs in The Hounds of the Baskervilles or Harry Potter) and you can see why people might subconsciously steer away from adopting a dark colored dog.
Black dogs are harder to photograph. Since people who are looking to adopt frequently browse pictures of potential pets on shelter websites, appealing photographs go a long way towards helping dogs win the hearts of their future families. Since black dogs' features frequently don't stand out as well, people are less likely to want to adopt them based on their pictures alone.
Black dogs don't show up as well in shelters. Because of their color, black dogs can easily blend into the shadows in a kennel and won't attract as much attention. Their facial features also may not be as easy to distinguish, masking their personalities and making it harder for them to connect with potential dog parents.
Black dogs are perceived as "ordinary." Even though black may not be the most common color for a dog, many people feel that a black dog blends in to the crowd. For that reason, those looking to stand out will frequently pass them over and choose dogs who appear flashier.
National Black Dog Day is October 1
Of course we know that none of these reasons mean that black dogs aren't amazing pets, but they do mean that these beautiful pooches have some obstacles to overcome. National Black Dog Day was founded to help raise awareness of the plight of black dogs waiting for adoption.
Even if you aren't looking to adopt, you can still help. Tell people about Black Dog Syndrome. Many of them will probably be surprised. And because so much of the prejudice against black dogs is probably unconscious, once people know about it they'll be more likely to look beyond a dog's color and focus on the personality underneath.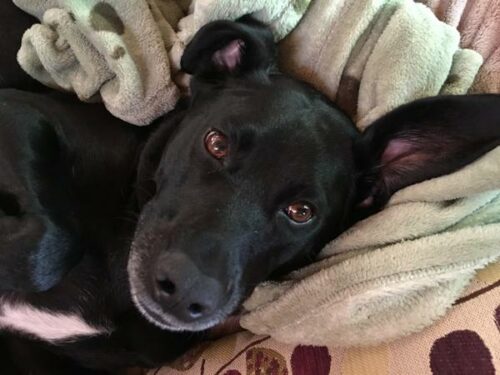 When it comes to choosing a dog, the most important thing is what's inside. My own special black dog, Chilly, is the most loyal friend I could imagine and he deserves all of the love I can give him. (And he's not bad looking either — who could resist that face?!) Many other black dogs are just waiting for the chance to shower their love on their fur-ever family.
We'd love it if you'd tag us on Twitter or Instagram (@petliving) in a photo of your black dog today!

Pin Me!