Pet Anxiety Awareness Month
June 2021
Get Expert Advice on Managing Fear, Anxiety, and Stress in Pets
There's nothing more heartbreaking than watching your pet pant, drool, whine, hide, or even harm themselves because they suffer from fear, anxiety, or stress (FAS).
Despite the fact that an estimated 50% of pets suffer from FAS, this condition is still not well-known, and pet parents may not know where to turn for help. As a result, June is Pet Anxiety Awareness (PAAW) month. In partnership with experts, veterinarians, and companies providing meaningful solutions for FAS, together, we're aiming to alleviate FAS in pets. The official PAAW kick off week begins June 1-8 and will continue throughout the month.
The goal of this special month is to spread the word about FAS and help pet parents understand its symptoms and how to find real solutions. In addition to the resources below, www.kristenlevine.com will blog about helpful products, share advice from other experts, and interview leading authorities on this important issue.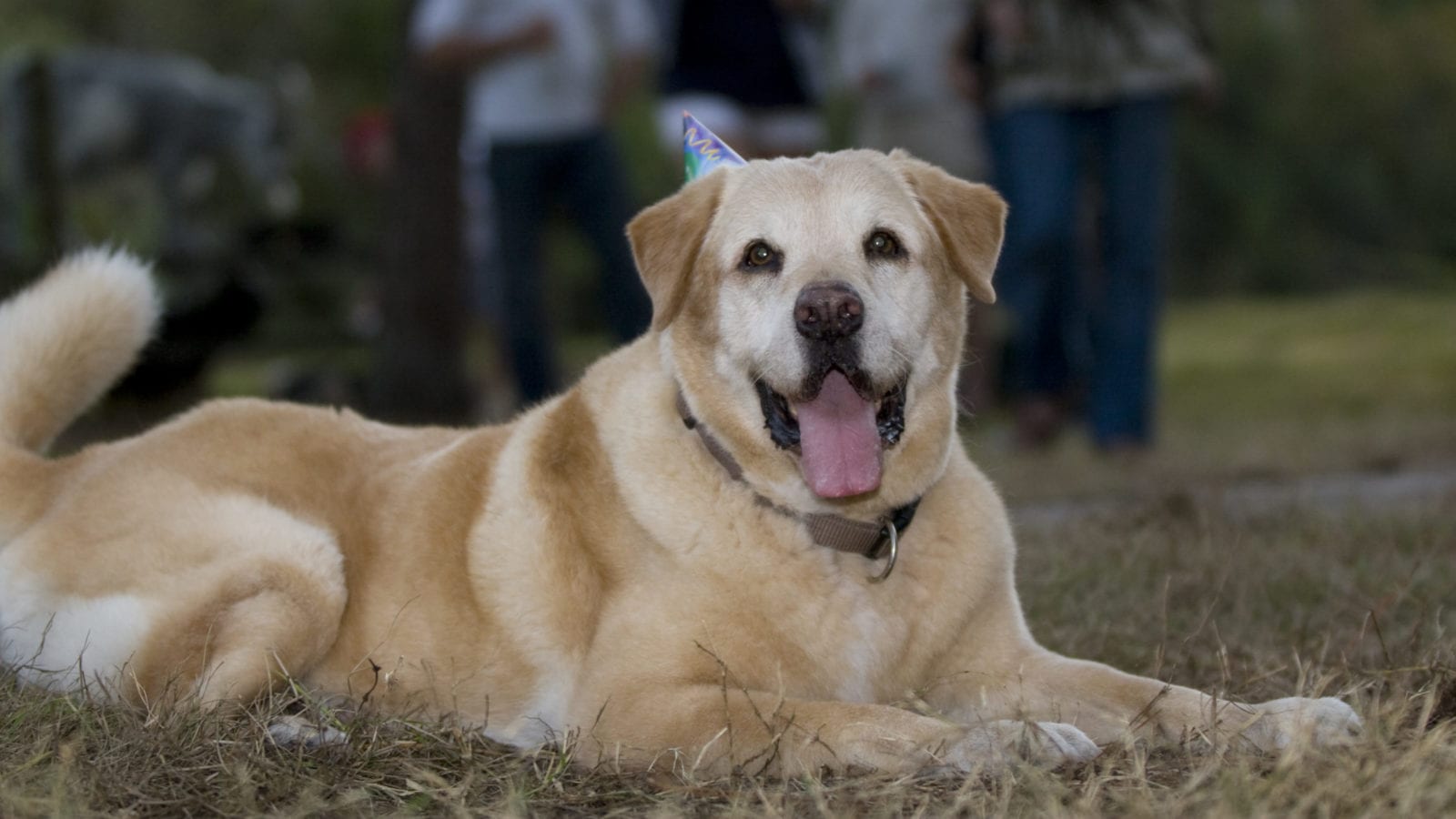 I am Kristen Levine, pet living expert and in 2017, I founded the Pet Anxiety Awareness campaign (PAAW). Through my own personal experience with my heart-dog, Buck, I understand the struggle pet parents face when dealing with fear, anxiety, and stress (FAS).
For some pet parents, the stress and complications of having a pet with FAS can become too much. Behavior problems, often related to FAS, are the number one reason pets are surrendered to shelters.
By devoting an entire month to this heartbreaking and difficult issue, I hope to make pet parents more aware of it, and give them everything they need to help their best friend, including education, tools, resources, and most of all, hope!
Special Thanks to Our 2021 Sponsor, SILEO®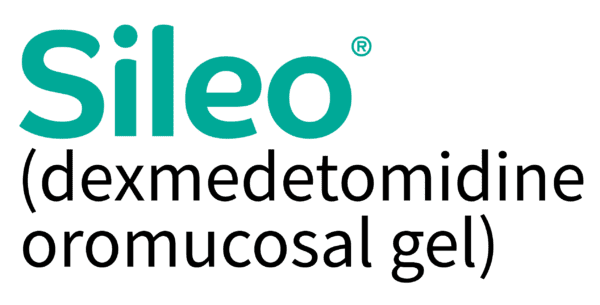 SILEO® is a medication prescribed by your veterinarian to help calm your dog when frightened by loud noises (noise aversion). Common noise aversion triggers include fireworks, thunder, indoor and outdoor construction, traffic or street noise, celebrations, vacuum cleaners, and smoke detectors, doorbells, alarms, ringtones, lawn mowers, and even loud celebrations or gatherings with family and friends that don't include fireworks. SILEO, unlike some other treatments, is FDA-approved for the treatment of noise aversion in dogs. It's clinically proven to be safe and effective without other treatments or training and it calms without sedating through an easy-to-administer, at-home treatment. See Important Safety Information below.1 
Dogs with Noise Aversion May Have Symptoms Such As: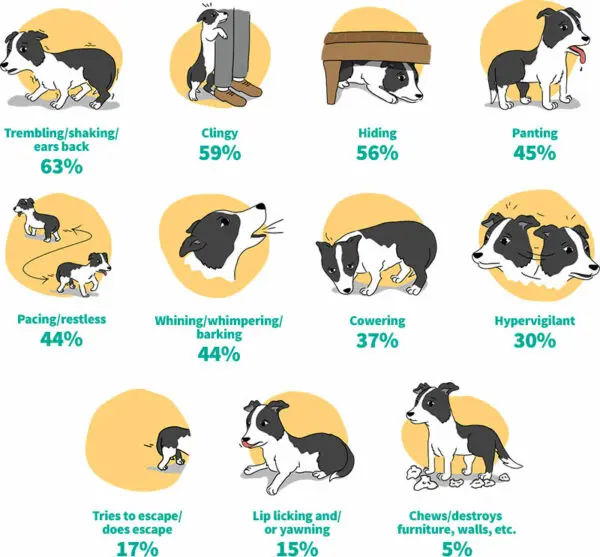 Data on File, 2016. Noise Aversion, Zoetis Inc. N=472 Dog Owners, N=454 General Practitioners.
1IMPORTANT SAFETY INFORMATION: Do not use SILEO in dogs with severe cardiovascular disease, respiratory, liver or kidney diseases, or in conditions of shock, severe debilitation, or stress due to extreme heat, cold or fatigue or in dogs hypersensitive to dexmedetomidine or to any of the excipients. SILEO should not be administered in the presence of preexisting hypotension, hypoxia, or bradycardia. Do not use in dogs sedated from previous dosing. SILEO has not been evaluated in dogs younger than 16 weeks of age or in dogs with dental or gingival disease that could have an effect on the absorption of SILEO. SILEO has not been evaluated for use in breeding, pregnant, or lactating dogs or for aversion behaviors to thunderstorms. Transient pale mucous membranes at the site of application may occur with SILEO use. Other uncommon adverse reactions included emesis, drowsiness or sedation. Handlers should avoid direct exposure of SILEO to their skin, eyes or mouth. Failure to lock the ring-stop on the syringe before dosing SILEO could potentially lead to an accidental overdose. Always review INSTRUCTIONS FOR USE before dispensing and dosing. See full Prescribing Information.
SILEO® is trademark owned by Orion Corporation Orion Pharma Animal Health. It is manufactured by Orion Corporation and distributed by Zoetis under license from Orion Corporation Orion Pharma Animal Health.
What is FAS?
Fear, anxiety, and stress is the result of a neuro-chemical reaction in a pet's brain. It can be brought on by any number of situations, including a sudden change in their environment, past trauma, being left alone, certain medical conditions, and noises, such as thunder or fireworks. A pet's breed may also make them more disposed to suffering from FAS. But many times, it's impossible to know exactly why a pet is displaying signs of FAS.
Although dogs may be more apt to display more obvious symptoms, cats can suffer from FAS as well. In fact, veterinary behaviorist, Dr. Lisa Radosta, says that "Cats have as much fear, anxiety, and stress as dogs in the home environment (but) cat owners are less aware of FAS because a hiding cat may not seem like a stressed cat to them."
Anxiety symptoms in dogs are surprisingly varied and often include behaviors that you might not normally associate with canine anxiety. These include:
Urination or defecation

Barking or howling

Chewing/destroying things

Digging

Trying to escape

Pacing

Attempting to prevent you from leaving

Whining/whimpering

Trembling

Dilated pupils

Excessive licking

Avoiding interactions

Displacement behaviors: yawning, lip licking, air sniffing, "shaking it off" like a wet dog
If your dog is experiencing any of these symptoms, be sure to get help! Dogs with anxiety are truly suffering. Refer to the resources on the page and be sure to schedule an appointment with your veterinarian.
Cat anxiety symptoms are often more subtle than symptoms in dogs and frequently include:
Hiding

Not eating

Social withdrawal

Panting

Dilated pupils

Aggression

Twitching tails or ears

Failure to use litter box

Clinginess

Pacing

Hair loss from excessive grooming

Increased vocalization

Becoming less active 
If you suspect your cat is experiencing anxiety, please refer to the resources below and be sure to schedule a visit to your veterinarian. No pet should have to suffer from anxiety!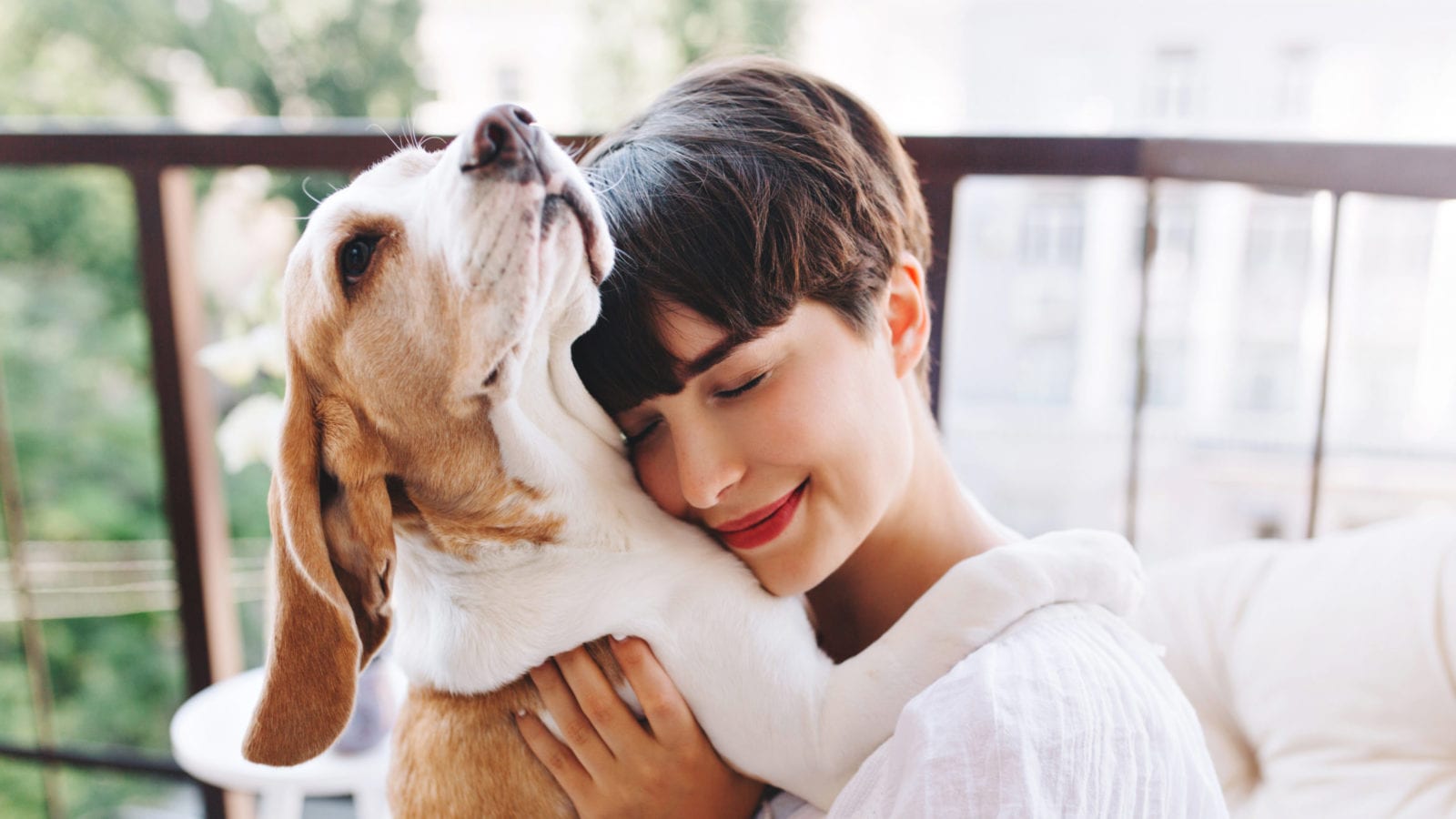 Expert Articles and Videos on Pet Fear, Anxiety, and Stress (FAS)
Fear, Anxiety and Stress Advice from Experts
For Dogs
Articles & Books to Help Your Pet with Anxiety
If you're a pet parent whose dog or cat is suffering from FAS, I invite you to use this page to learn more about FAS and to access valuable, expert guidance on the subject. In addition to the resources listed here, be sure to speak to your family veterinarian as well. He or she can help you put together a comprehensive treatment plan for your pet's specific needs.
If your pet's problem is severe, consider consulting with a board-certified veterinary behaviorist near you through the American College of Veterinary Behaviorists.
In addition to the above resources, you will find numerous helpful articles on Fear, Anxiety, and Stress in Pets right here on Pet Living.
Books on Fear, Stress, and Anxiety in Dogs and Cats
Expert Spokespersons

Dr. Marty Becker, "America's Veterinarian," has spent his life working toward better health for pets. He is the founder of Fear Free™, an initiative to take the fear out of vet visits.

Dr. Campbell is Senior Manager Specialty Veterinary Operations at Zoetis. She became Fear Free Certified in 2016 and is on the Fear Free Advisory Board and Board of Directors for IVAPM.

As a pet living expert, whether I'm reviewing a great new product, or telling an inspirational "tail" – I know pet parents seek content and connections with people 
who love pets as much as they do.
Dr. Radosta is the owner of Florida Veterinary Behavior Service. She is one of only 69 board certified veterinary behaviorists in the United States, and currently serves on the Fear Free Advisory Board and the AAHA Behavior Management Task Force.
Dr. Valarie Tynes, DVM
Dr. Tynes has been a diplomate of the American College of Veterinary Behaviorists since 2003 and is Board Certified in Animal Welfare. She has been actively involved in the Fear Free initiative since its inception and serves on the Fear Free Speakers Bureau.
Kristen Levine has a consulting relationship with Zoetis.
SIL-00447