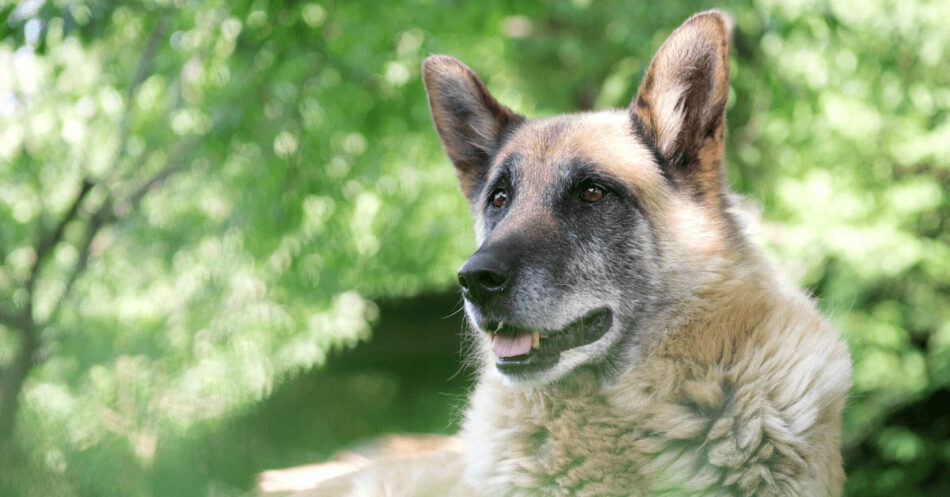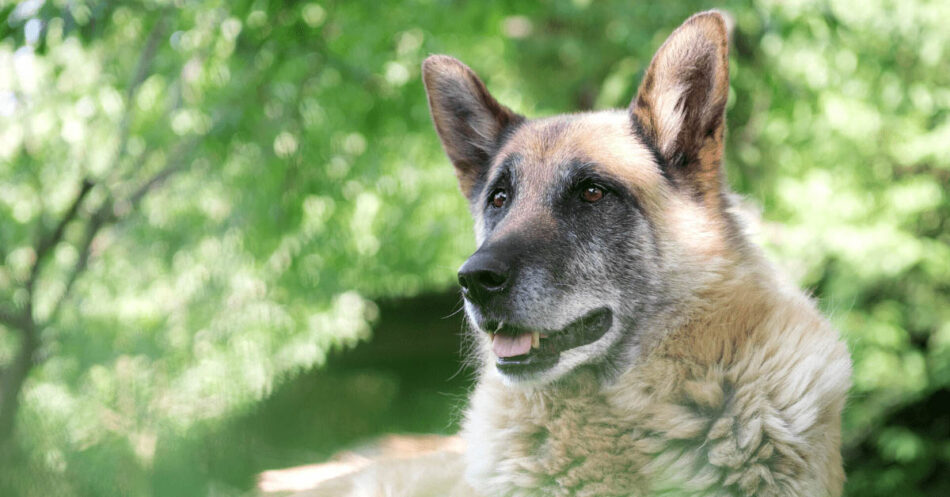 Adopting a Senior Dog – Age is Just a Number
As any lover of cheese or wine would tell you, some things just get better with age. And this is no exception when it comes to senior dogs. In spite of their age (or maybe because of it) these animals are very special pets.
And yet, according to a survey by Petfinder, an online database of adoptable pets, senior pets are the hardest group to find homes for. People who pass over these oldie-but-goodies may be missing out on an amazing opportunity.

Why Adopt a Senior Dog
If you're looking to bring a new pooch into your family, don't be quick to dismiss the idea of taking in a senior dog. These pets have a lifetime of love and devotion to offer, but they come with a few other advantages as well.
Senior dogs are already trained. Most older dogs have already learned at least some basic commands. And since they are also more mellow, you can probably teach them anything else you want them to know. You won't have to worry about cleaning up accidents associated with house training. And they're less likely than a puppy or a younger dog to chew on shoes and furniture.
With older dogs, what you see is what you get. A senior dog's personality is already established, so you won't be in for any surprises.
Senior dogs are less demanding than puppies or older dogs. Since they are already used to living by a human schedule, you probably won't have to wake up to deal with night-time feeding, comforting, or bathroom breaks. And, although they still need exercise, it will be much easier to fulfill their needs than it would be with younger, more active dogs.
Happily Ever After
Diamond, a senior Pitt Bull was sick, skinny, full of worms, and suffering from mange when she was picked up as a stray and taken to a high-kill shelter. Needless to say, she had a lot going against her.
The Mr. Mo Project, a non-profit group dedicated to rescuing senior dogs posted her picture, and Jenn Waters of New Jersey stumbled across her photo on Facebook. Jenn offered to foster her, but eventually it became clear that Diamond had found her fur-ever home with Jenn.
"Diamond would have been perfect for just about any family," she says. "She's cuddly, loves people, loves other dogs, and enjoys a good butt scratch. She's opened up a whole new world to me and made me realize that age really is just a number."
Maddie, a vivacious Mastiff, was 10 years old when Carroll Fanning of Colorado saw her in a video and fell in love. She made arrangements with Big Dogs Huge Paws Rescue to bring her home. It didn't take long for Maggie to become part of the family.
Maddie spent the next 15 months of her life being loved and doted on. Some people might hesitate to adopt an older dog because they know that they have limited time with them, but Carroll wouldn't trade the time she spent with Maggie for anything.
"There's something so special about a senior dog," she said. "They truly know how lucky they are, and, well, they're easy! They don't need fifteen walks a day. The only thing they really want is to be with you. You're their entire world, and, because of that, there's this whole other level of love and devotion."
Many other people who have adopted senior dogs would echo her sentiments. Adopting an older pooch saves the dog's life, but the love and loyalty these sweeties offer in return often rewards their rescuers beyond their expectations.
Pin Me!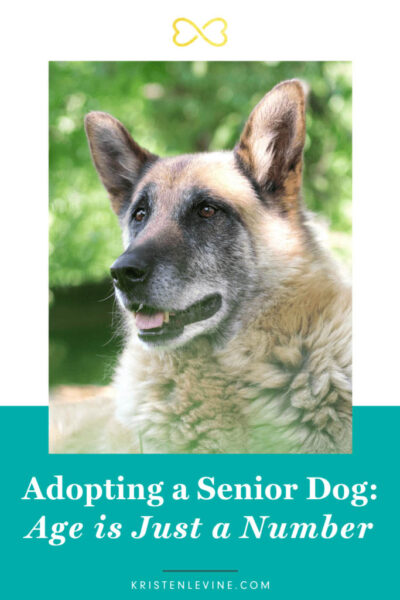 Tips for Adopting a Senior Dog
The Mr. Mo Project has saved countless senior shelter dogs. Here are a few tips on adopting an older dog from the group's founders, Mariesa and Chris Hughes.
Ask about personality.
Ask about health and special needs.
Consider your budget. Many vets recommend scheduling visits two times a year as dogs get older.
Be patient. Some senior dogs may settle in quickly, while others may need a little time to adjust to their new homes.
Be prepared. You may not have a lot of time with your new pet. However, as Chris points out, "Even if it's not a long life, it's a life that deserves to be lived." By rescuing an older dog, you are giving him the chance to live the rest of his life in a loving home — a chance that he might not have had otherwise.
Not ready to adopt? Consider fostering. Many organizations, like Mr. Mo, will take care of the vet bills if you provide the love!
While those tips are super important when adopting a senior pooch, there are a few more things to consider –check out this helpful article on preparing your home for a new rescue dog. Whether you're the parent of a senior dog or a younger pup, bonding with your dog offers some amazing benefits for both of you. Check out my free ebook to learn how bonding with your dog can improve your body, mind, spirit, and community.