Pet Living was created as a resource for you, the devoted pet parent, to provide the very best information and product recommendations for you and your pet. We take the confusion and overwhelm of pet parenting out of the equation.
Think of this as your "travel guide" to the journey of a lifetime with your beloved pets.
We're here to provide multiple points of view and help you navigate common pet problems and make informed choices about caring for your pet — whether you're choosing a kitten food or evaluating options for end of life care. We're right here by your side, holding your hand and helping you make the right choices when it comes to caring for and bonding with your pets at every stage.
About Kristen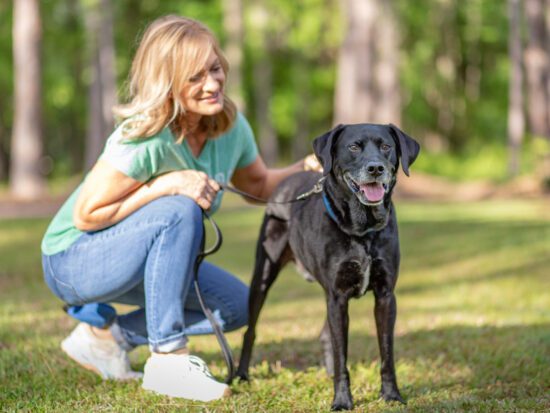 As a pet-parenting expert and a pet advocate, I speak everything pet — and I love to help translate between brands, veterinary professionals, and pet parents to ensure you can provide your furry loved ones the very best care at all stages of their lives.
I've been insanely passionate about my pets since I was a little girl. Early on, pets were a critically important part of my life. I had a powerful experience that shaped how I forever feel about animals and our relationships with them. I believe we need pets as much as they need us and I believe we owe them the very best care we can afford and provide.
I've had more than 30 pets in my lifetime — including dogs, cats, goats, donkeys, a horse, a gerbil, mice, and chickens! — and my love for pets has wiggled its way into nearly every aspect of my life and career. I spent 15 years working in animal welfare for the SPCA, had the opportunity to appear weekly on our local FOX station, appeared on seven morning drive time radio shows each week, and penned a pet column for our local newspaper for 10 years. This all paved the way to me launching the first PR agency to exclusively serve the pet and veterinary market in 2003.
My agency was acquired in 2017, allowing me to focus on this Pet Living platform and directly serve pets and their people, which is what I believe I was put on Earth to do.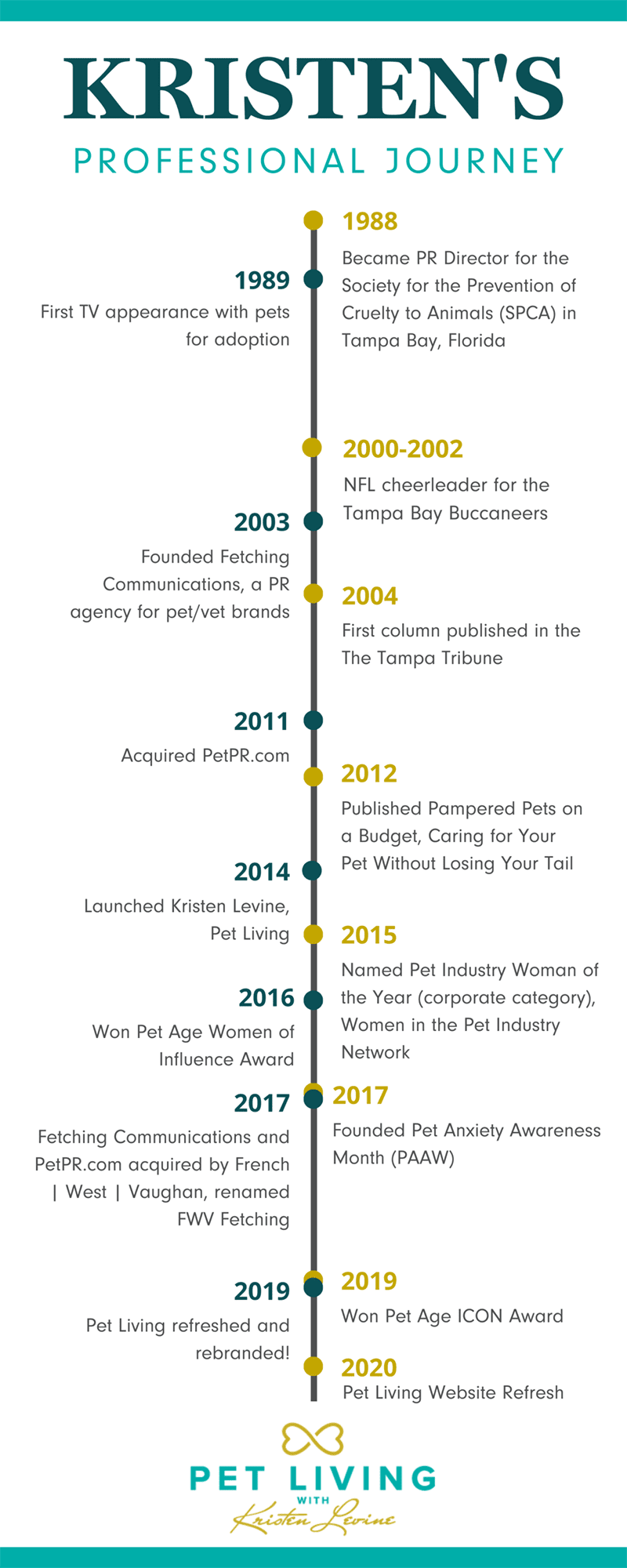 As Seen On


In the Mews
Recent appearances, contributions, and press mentions for Kristen and KLM partners.
Interested in partnering with Kristen and Pet Living? Click here to learn about brand collaborations.