Both cats and dogs can experience fear, stress, and anxiety (FAS) caused by a variety of situations or stimuli.
Understanding FAS symptoms allows us to get them help early on before pet anxiety conditions become more complicated. We've compiled resources, advice, and products to help your pet live a happier, healthier life, free from fear, anxiety, and stress.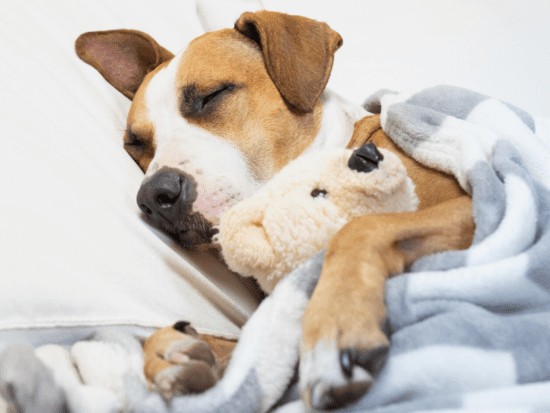 Some dogs come alive at night. A good bedtime routine that promotes relaxation will help them calm down and get a good night's sleep. Spending time together, giving a calming treat, getting the right bed, playing calming music, and using calming scents can help your dog calm down and go to sleep.
5 Helpful Bedtime Routines to Calm a Restless Dog at NightRead More