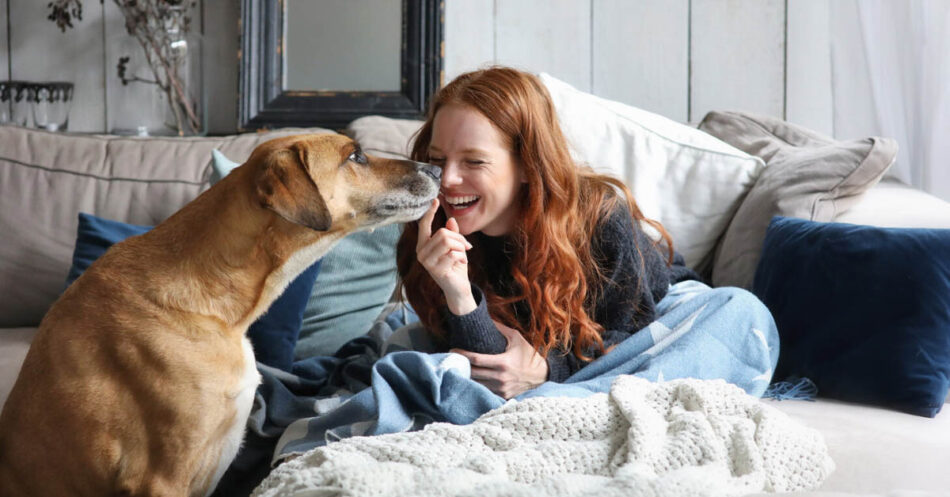 The Best Mother's Day Gifts for Dog Moms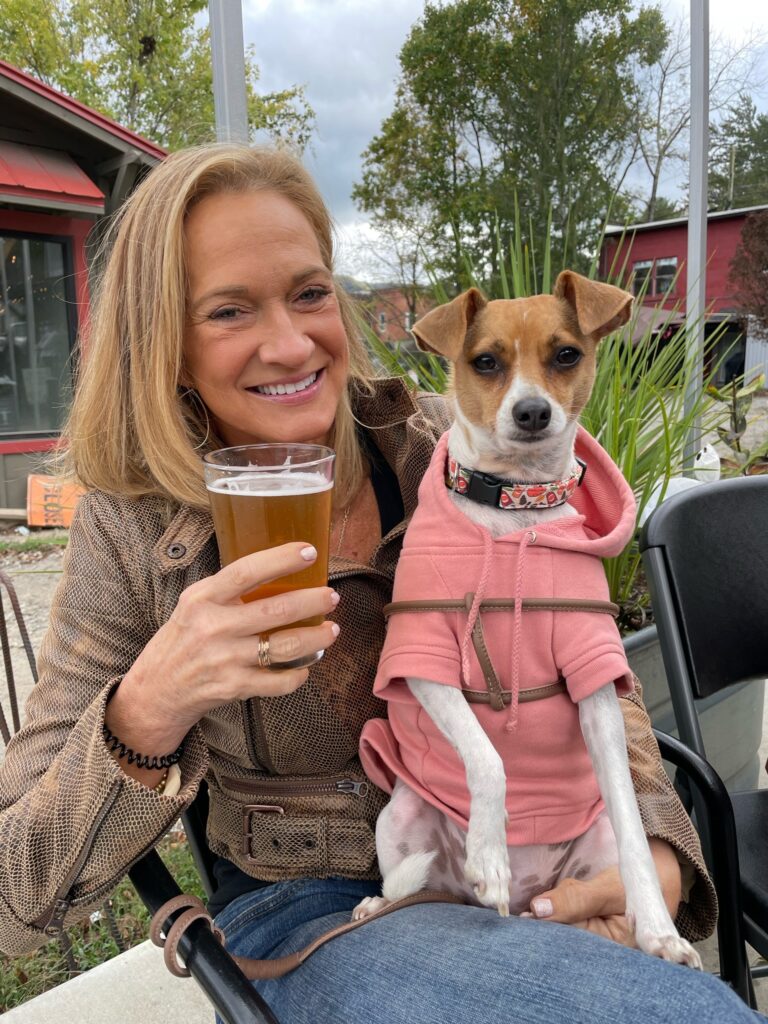 Even though we don't have kids, Mother's Day is one of my favorite holidays. Thanks to my thoughtful husband, Paul, I always receive a beautiful card and sometimes flowers "from" my dog, Tulip!
Paul and I have been celebrating this special day along with our pets for as long as I can remember. But now pet brands are also starting to realize that Mother's Day is Dog Mom's Day!
If you'd like to try this tradition for yourself, this adorable popup card from Lovepop is a great choice! I love receiving these cards and now I'm excited to send them to my Mom and sister as a special treat! Their beautiful and unique designs are sure to bring a smile to the Dog Mom in your life.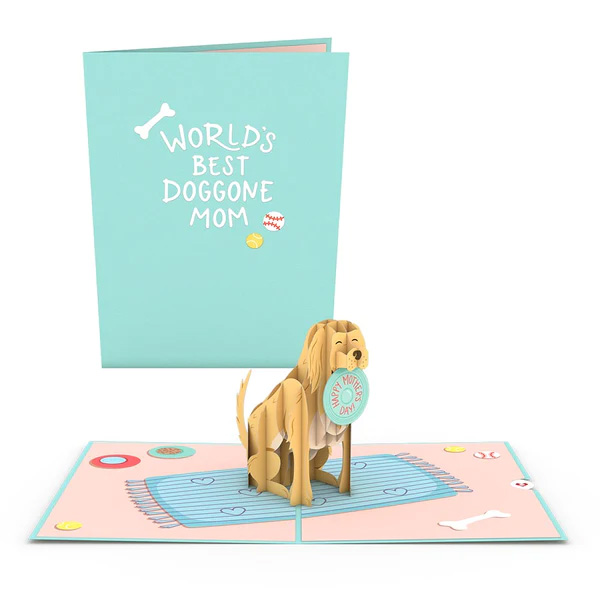 Before I hear from the Cat Moms, yes, you too are worthy of a special day. But research shows that many more women with dogs refer to themselves as Dog Moms, compared to women with cats who call themselves Cat Moms.
Pin Me: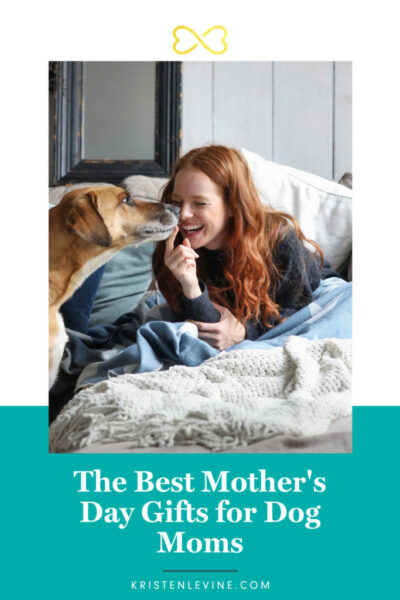 1. Decadent Gifts for Dogs and Their Moms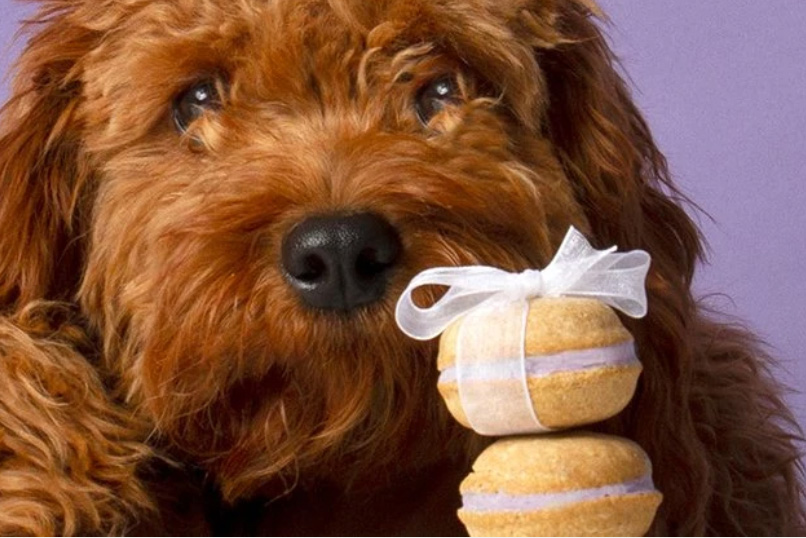 Bonne et Filou is the ultimate royal treat-ment for your dog! I met the founders of this unique company earlier this year, and I was so impressed with their one-of-a-kind, macaron-inspired treat.
These treats not only look beautiful, but they are free from preservatives, artificial colors, and corn and made with 100% natural, premium, and human-grade ingredients.
---
I absolutely love Sand & Paw's clean-burning candles. They come in a ton of different scents (Amber & Fig is my personal favorite), and they're a great choice for neutralizing pet odors in your home.
They also don't contain any lead, zinc, or phthalates. And as an added bonus, you can re-use the cute container and lid the candle comes in!
---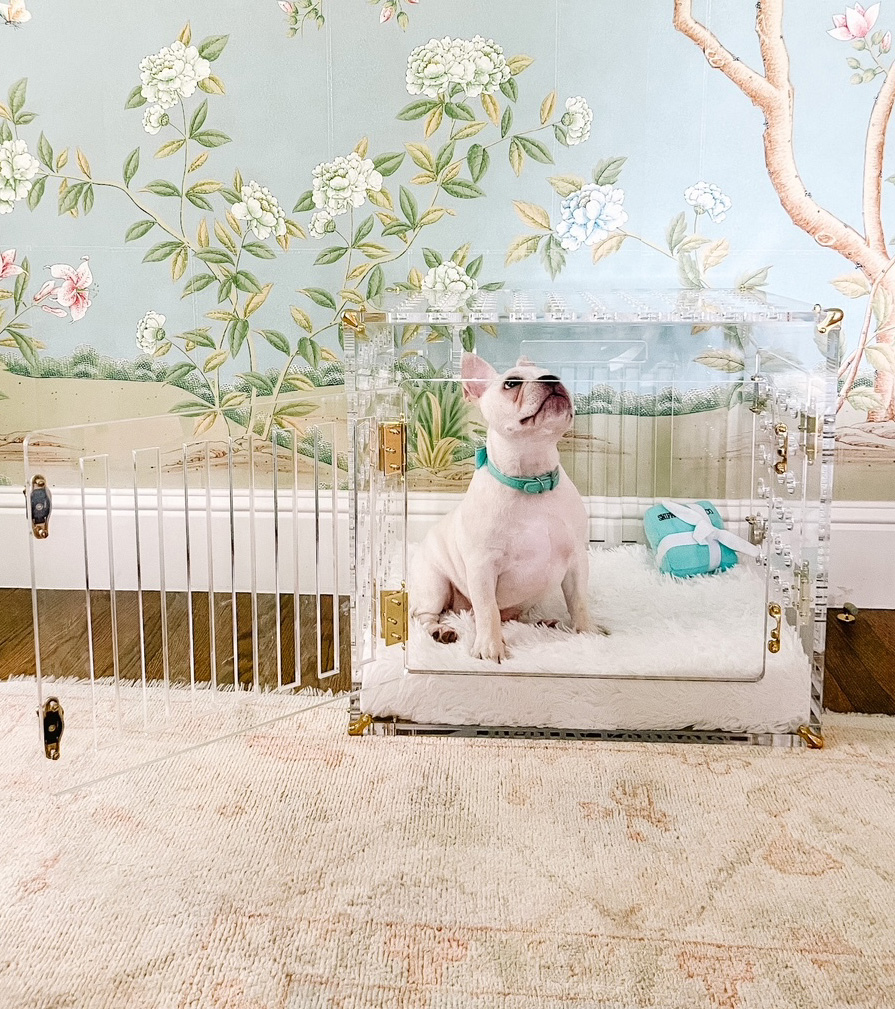 If you and your crate-trained pup have developed a taste for the finer things in life, take a look at Pretty Kennels!
These stylish, transparent crates come in three sizes to suit a variety of breeds — and they look fantastic.
Choose your own design and hardware for each piece, then watch as the Pretty Kennel becomes a safe, relaxing retreat for your fur friend and an unforgettable fashion statement for your home.
---
These dog carriers from Bitch New York offer a wide variety of fashionable, safe travel accessories for your canine companion.
With countless carrier options in purse, sling, tote, luggage, and even backpack styles, I know you'll be able to find a carrier that suits your pup and accentuates your flawless wardrobe choices.
---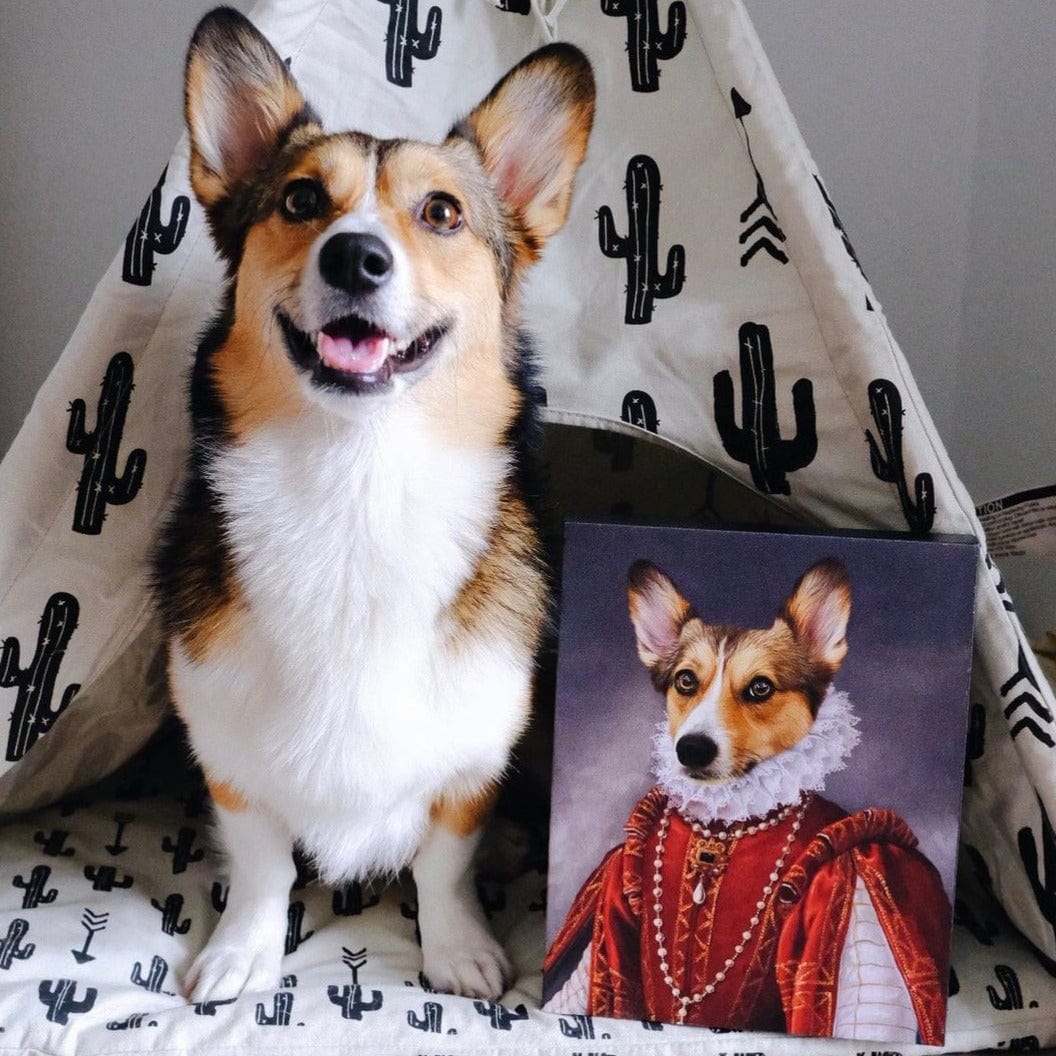 Crown & Paw offers custom canvas art for your home that will turn your dog into a true Renaissance pup!
They have other options, too, including fun group portraits for multiple pups. (The Three Musketeers is a particularly cute choice!)
---
Snoozer makes some amazing products for dog moms on the go. One of my faves is this console dog car seat. It comes in many different styles and sizes and lets your dog ride safely right next to you.
Another great Snoozer product is the Cozy Cave Bed. It's ideal for when you and your dog are crashing after a busy day.
If you go to Snoozer's website, you can use code PETLIVING10 for 10% off!
---
What could be a better way to show off your pup than a customized iPhone case with your dog's photo on it?
PetsUnited takes your favorite photo of your pup and lets you add your choice of background to make a case that's adorable and 100% one-of-a-kind!
---
Sleepypod's Mobile Pet Bed is a great choice for the dog mom who likes to take her pup with her – but who would also prefer something more stylish than the old-school wire and plastic cage carriers.
As you'd guess from its name, this carrier doubles as a pet bed for your dog. Just remove the top, and presto! It also doesn't skimp on safety and will keep her dog safe and secure on any car trip.
---
2. Best Gifts for No-Fuss Dog Moms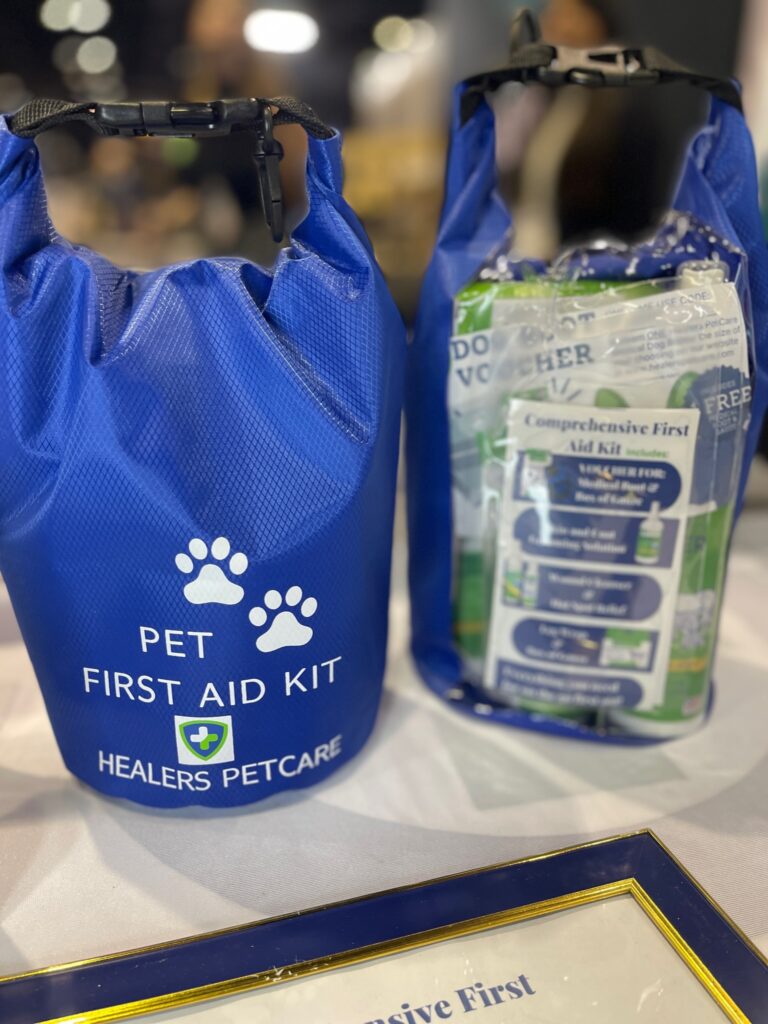 Healers Pet Care has a great collection of pet products that I love.
This dog first aid kit is a great and possibly life-saving gift for any dog mom. It's especially great for dog moms who like to head off the beaten path with their pups.
Also check out their Urban Walkers, which will protect your pup's paws from hot or cold surfaces. Then take a look at their Tumeric paste, which promotes a healthy immune system, and this cute patriotic LED bandana!
---
I use HandsOn Gloves practically every day. I can't imagine a Dog Mom without a pair of these!
These innovative gloves allow you to groom your dog in a way that promotes a stronger bond between the two of you. Use them for an all-over groom, a gentle scratch behind the ears, or a tummy rub if your pup isn't too ticklish!
When you use these gloves, you accomplish two things: spending valuable bonding time together and removing loose fur that would otherwise end up on your floor or furniture.
---
---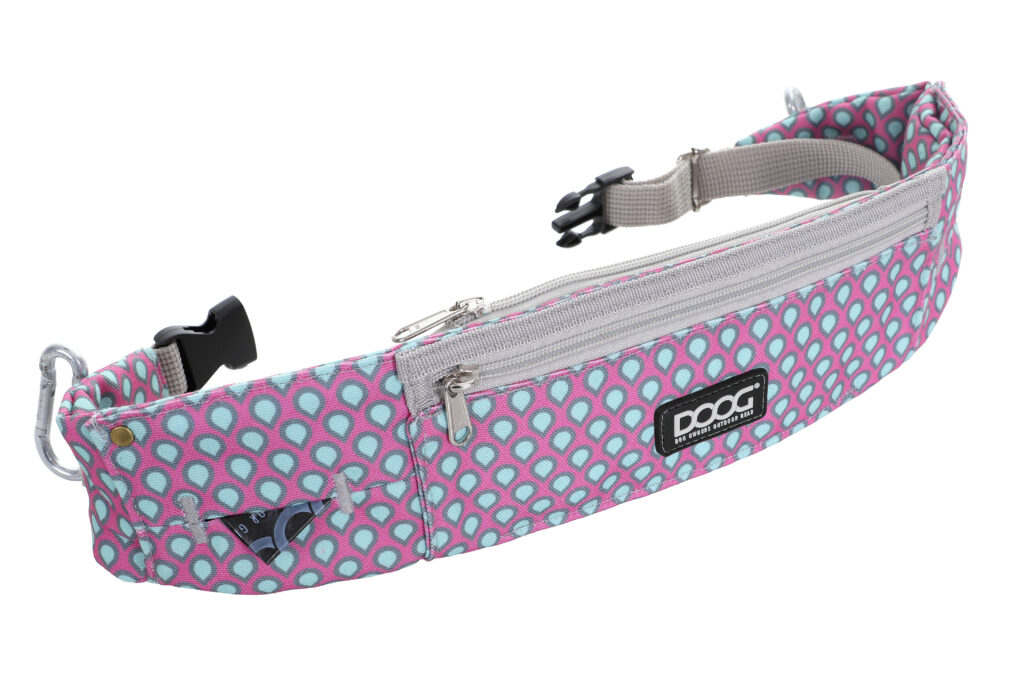 If you're an avid runner or power-walker, check out these dog walking and running belts from Doog! These belts will walk your dog for you, keeping your hands free while you exercise with your pup.
Doog belts come in a variety of colors and designs, ready to make a style statement for any Dog Mom. (P.S. To see the Doog belt in action, look at my Instagram post featuring the Doog walkie belt!)
---
I love the Sleepypod In-Cabin Pet Carrier. It's the perfect gift for dog moms that like to travel to far-off places with their furry friends. It comes in several different colors, from black to red to robin egg blue. Its best feature, though, is that it adjusts so it can fit every airline's size requirements.
---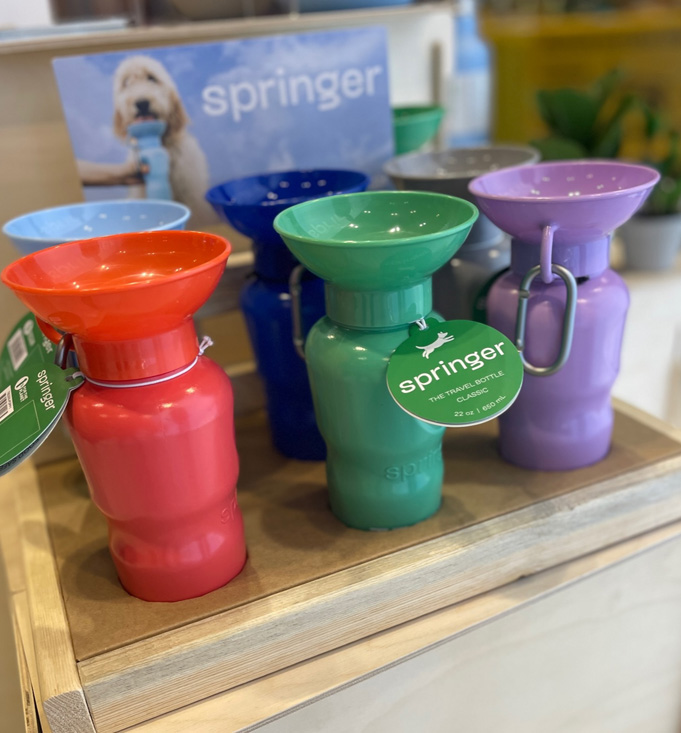 I got a chance to check out Springer Dog Water Bottles at the recent Global Pet Expo, and I really liked what I saw.
This bottle makes it super easy to keep your dog hydrated and healthy. It's great when taking them on hikes, to the beach, or just to the local dog park! Its leak-proof and easy-to-use-and-clean design makes it a great gift for the dog mom on the go.
---
What dog mom wouldn't like to spend a little less time cleaning up her fur family's fluff and dirt? This automatic vacuum cleaner from iRobot can help.
It vacuums and mops, and it's designed to work with pets. It even avoids pet accidents!
I can't wait to hear about how these gifts brighten your Dog Moms' Mother's Day!
In the meantime, for more gift ideas, check out these 10 Home Gift Ideas for the Pet Lover.