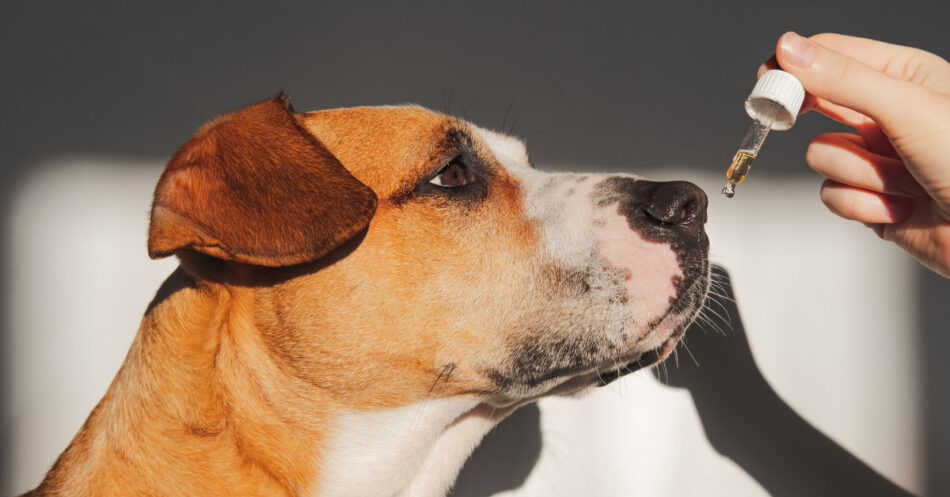 The Best CBD for Dog Anxiety & How to Safely Give it to Your Dog
Studies have shown CBD to be safe when administered properly. The Anxious Pet provides some of the best CBD for dog anxiety that are veterinarian formulated specifically for anxious dogs. Follow the dosing directions for your dog's weight and never give it to dogs under one year old.
Read Time: 3 minutes
---
Please note the following is not medical advice nor endorsed by any veterinarian, but purely anecdotal. Always consult your veterinary professional before trying new supplements for your dog.
If your dog shows signs of anxiety like trying to escape, inappropriately eliminating, barking excessively, or other undesirable behavior, you're probably wondering what can help.
Anxious dogs are truly miserable, and according to veterinary behaviorist, Lisa Radosta,DVM, DACVB, anxious dogs can suffer from what is the equivalent to a human panic attack, meaning the dog is physiologically activated. Simply put, your dog's perceived "bad behavior" could be a physical response to anxiety.
I went to see Dr. Radosta back when my dog, Buck, was experiencing severe separation anxiety. Buck was a rescue dog and became very attached to me, to the point where I would have to sneak out of my own house and put my car in neutral to roll it out of the driveway so he wouldn't hear me leaving.
Getting him help from a behaviorist was necessary and helped him enjoy his last few years so much more.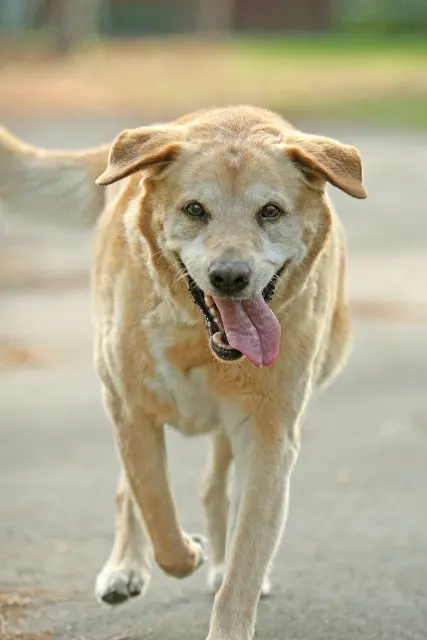 What is the Difference between Cannabis, THC, and CBD?
Cannabis, THC, and CBD have been widely talked about in the media, but what are they exactly? Cannabis is marijuana. Cannabis is not what we are discussing today, but rather it's cousin– CBD (cannabidiol). THC is another component of marijuana and what provides the psychotropic effect, or "high."
"While CBD is a component of marijuana (one of hundreds), by itself it does not cause a high," writes Harvard University. CBD is completely legal and available all over the US and elsewhere. These days it's everything from face cream to tea!The properties in CBD may help with inflammation, anxiety, and pain.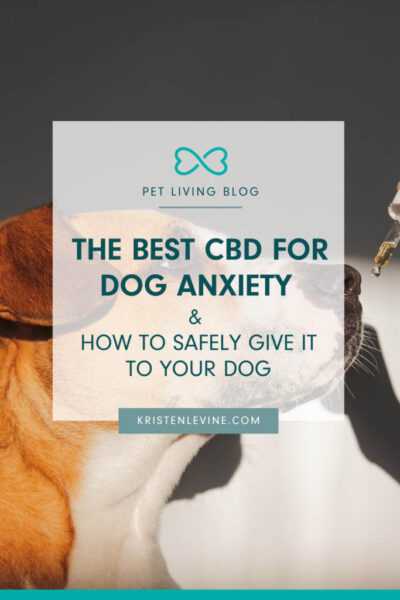 How Does CBD Help with Dog Anxiety?
CBD comes from the hemp plant. When you give your dog CBD products, whether oil, chews, or by other means, it interacts with your dog's endocannabinoid system, which influences your dog's brain and mood.
To date, there haven't been any major peer-reviewed studies about CBD and dog anxiety, but there is plenty of anecdotal evidence that it can work for some dogs.
I give my dog, Tulip, hemp oil containing CBD before I leave the house since she has mild separation anxiety and I previously gave my dog Chilly the same for his noise anxiety. It has worked for my dogs, but please keep in mind every dog is different and you should always consult your veterinarian before giving your dog any supplement, including CBD.
Many dog parents use CBD products for help with:
Noise Anxiety
Reactivity
Separation Anxiety
Inflammation
Joint pain
Is CBD Safe for Dogs?
CBD is generally considered safe for dogs, as shown by this medical study and others. But, like any supplement, each dog reacts differently. When I give CBD to my dog, it chills her out without causing her excessive drowsiness.
However, I have heard of instances where pet parents gave their dog CBD and it elicited a near paranoia effect. There can be a couple of reasons this happens:
The dog is too young. You should never give a dog under one year old CBD products.
The dose was too high. Most directions say it's best to start out slow and work up to the full dose.
What's the Best CBD Oil for Dogs?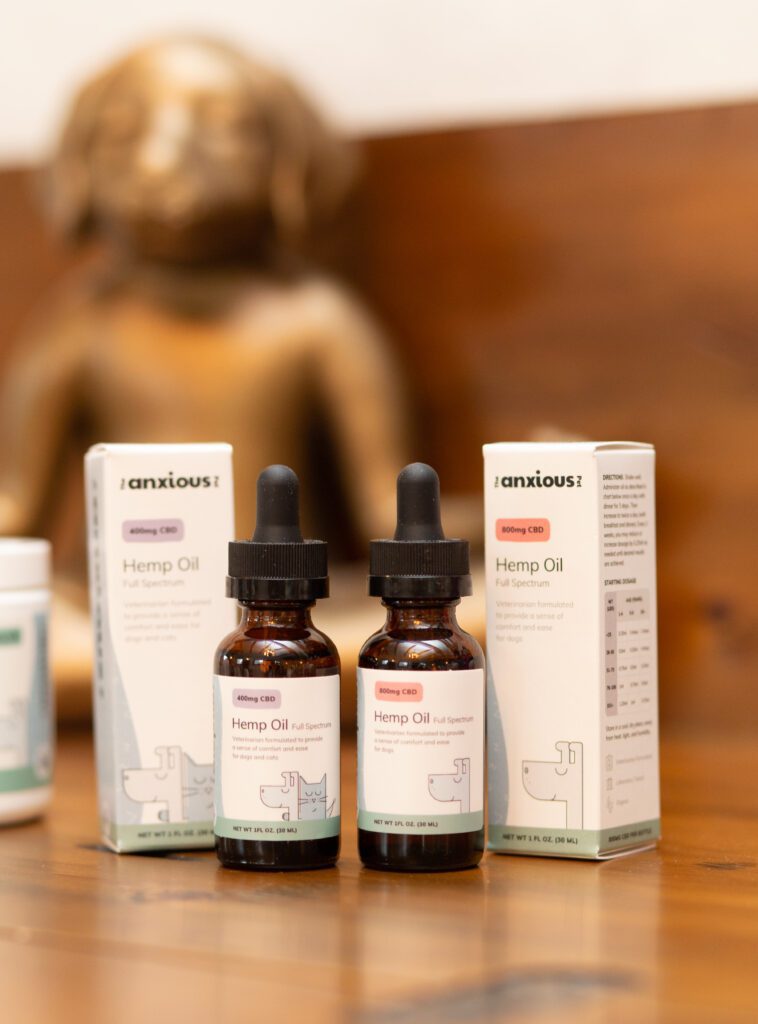 I realize there are dozens of CBD brands in existence, and I cannot personally say I've tried all of them. However, my standby is The Anxious Pet Hemp Oil.
Why I like The Anxious Pet Hemp Oil:
It's veterinarian formulated specifically for dogs
There are easy dosing instructions on the box
You can choose your strength of CBD – 400mg or 800mg
They have a 60-day money back guarantee
The dropper is easy to use and has measuring guidelines on it
The glass bottle is durable
I will say I wish the bottle label had dosing instructions on it as well as the box. Remember to keep the box or refer to the website to get accurate dosage instructions for your pet's size.
The Last Woof
CBD may be safe for your dog, but please remember to check with your veterinarian before trying it. The Anxious Pet is the brand I recommend since it's veterinarian formulated and comes with dosing instructions specific for dogs. If you need more help with your anxious dog, please visit petanxietyawareness.com. Let's help our dogs live their best lives!