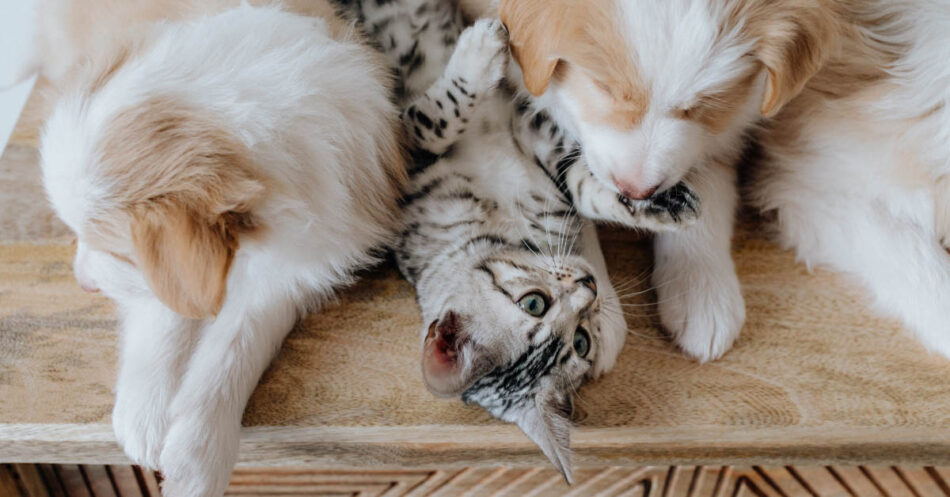 The 10 Best Home Gift Ideas for Pet Lovers
Few things bring us more joy than exchanging handpicked gifts with friends and family. It really is the thought that counts!
For pet lovers like you and me, it's even more touching to receive a gift that includes not only us but the rest of our fur family. Whether it's a simple mat or wreath letting people know about my pets, or a cozy hideaway or kennel for my dogs and cat to use, it's a thoughtful and kind gesture that I remember for years to come.
Are you looking high and low for gift ideas for pet lovers? Look no further! I've taken the time to curate this list of the best gifts for pet lovers, and I personally love each and every one of these products. I'm confident this list will help you find that perfect present!
1. Chill Dog Indoor/Outdoor Cushion
I adore the simplicity of this cushion. Plus, the dog looks a bit like my Chilly! Pottery Barn is known for its high-quality, chic home decor, so this cushion is perfect for both minimalist and decor-savvy pet lovers.
Bonus points that you can use it both inside and outside!
2. Cozy Kitty Slippers
Slippers may not exactly be considered home decor, but there's nothing that warms the heart more than warm and cozy feet!
These boiled wool slippers have great arch support, so your feet don't get tired. Plus, they come from Zappos, which has free shipping and an excellent return policy. If you order the wrong size, just ship them back, free of charge.
3. Puff Pet Christmas Ornaments
While most of these gifts are purr-fect for any time of year, I'd be remiss if I didn't include some Christmas gifts for pet lovers.
I love the handmade look of these wool ornaments from Urban Outfitters. So cute! They're available for both cat and dog lovers. They're adorable enough to hang any time of year, whether it's the holiday season or not.
Pin Me!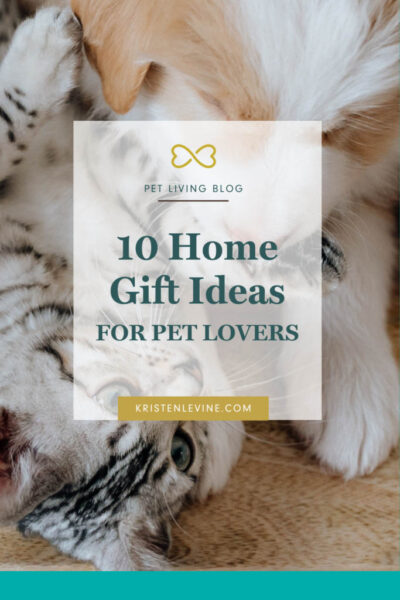 4. Cozy Kitty Hideaway
Dharma Dog Karma Cat is one of my all-time favorite brands. Not only are their products handmade, but they're a member of the Fair Trade Federation and Pet Sustainability Coalition. This means they verify their production partners enforce good work conditions, fair wages, safety, environmental sensitivity, and financial transparency. In short, they're a responsible pet company.
This Owl Cat Cave is sophisticated, yet whimsical – purr-fect for the discriminating cat lover. And because the wool used is rich in lanolin and not heavily processed, you can machine wash this cave for continued use.
5. Doggy Bone Basket
This bone-inspired wicker-style basket organizes all your doggie supplies, like leashes, blankets, and toys. I love this storage solution because it perfectly combines style and function. It shows your pet lover side without screaming "tacky."
6. A Cat Scratcher to Love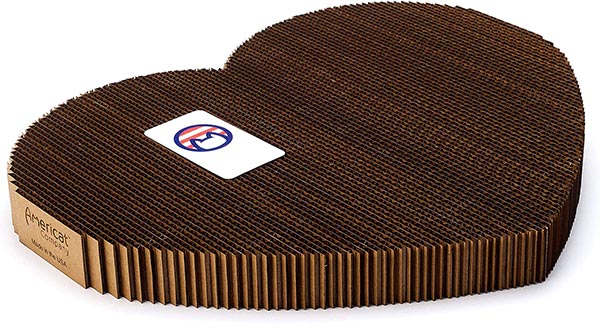 Cats need to scratch, but their scratchers don't need to be ugly! This heart scratcher from the new Americat Company will give kitty lots of scratching fun, and it's pretty shape will keep kitty parents content too!
7. Cat Dish Towels That Don't Scream "Crazy Cat Lady"
One thing people have often noted about my house is that it doesn't scream "pet lover," but the decor subtly speaks to the love of my pets.
These Cat Dish Towels from Crate & Barrel are purr-fectly designed to show your love of cats in an understated and stylish way.
And they make great hostess gifts or stocking stuffers.
8. The Most Elegant Dog Bed You've Ever Seen
I admit this gift might be best given directly to the special dog in your life. Pottery Barn's Antique Dog Bed is not only functional but downright gorgeous. It's made of solid wood so it's durable, provided your pup is past the teething stage!
The bed cover is washable, so you never have to worry about the bed looking tired and worn out. And if there are any messes on the bed, they can be easily cleaned.
If you do decide to gift this beautiful bed to a fellow pet lover, it comes fully assembled, making setup easy for your fur-iend.
9. Namaste Yoga Pet Figurines
This yoga cat is one of the best gifts for a pet lover plus yoga enthusiast! For yogis who prefer canines, check out this Namaste dog. My Namaste Dog sits in my office, as a reminder to stop and take in some mindful moments with my pets during the workday.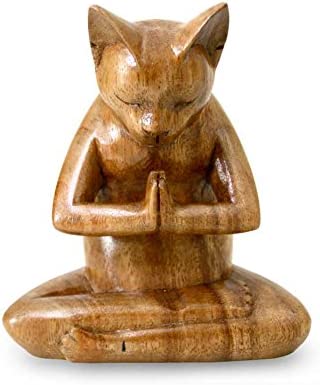 10. Cuddly Canine-Print Quilt
How paw-some is this?! This festive dog quilt is perfect for the pet parent who shares a bed with the dogs!
Shopping for your pet parent friends, or even finding those perfect Christmas gifts for pet lovers, should never have to stress you out. Any of these gifts are a thoughtful way to pay tribute to the love of pets while also maintaining an elegant sense of style!