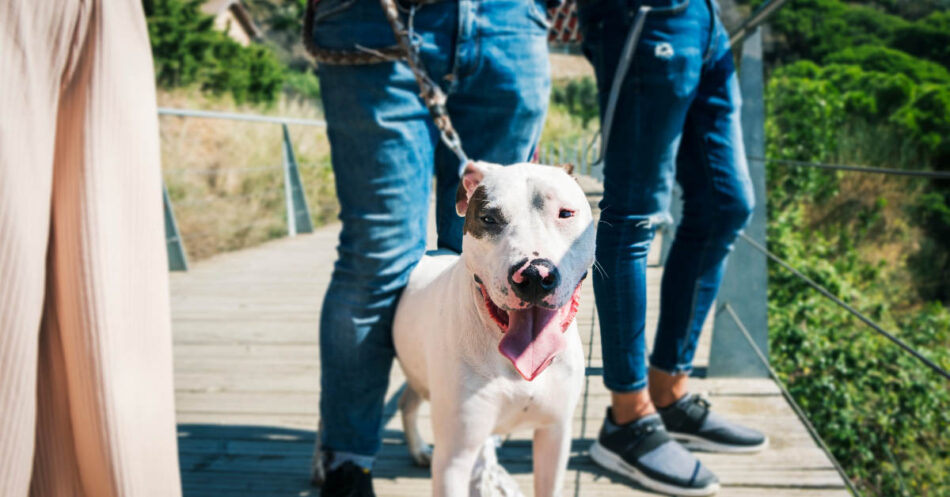 How a Dog "Wingman" Can Spice Up Your Social Life
Dogs and humans are social creatures. We need the company of others in order to stay happy and healthy. While it seems natural for many dogs to make friends wherever they go, it's sometimes a little more challenging for their human companions.
Your dog is probably excellent company on his own. After all, there are some very good reasons why our canine companions are also known as "man's best friend." And if your social life could use a little help in the human department, a furry wingman may be just what you need.
Here are a few ways that spending time with your dog can help you to make some much needed human social connections.
Go for a walk.
You probably take your dog for regular walks already. When you're out and about, pay attention to other dog parents who are also out for a stroll. If you tend to walk around the same time every day, you may find yourself running into the same people fairly regularly. You've already got your dogs in common. Start from there and chat for a moment about your pups. Eventually, these casual encounters may blossom into a more meaningful friendship.
Go to the dog park together.
If you live in a rural area, you may not see very many dog parents while you're walking near your house. If your town has a dog park, this can be an excellent place to socialize with fellow dog parents. A chance meeting at the dog park could lead to future plans for puppy play dates.
Take him with you when you can.
Wherever they go, dogs are great ice breakers. They may approach people who you would tend to ignore. And people who would otherwise not notice you may stop to greet a friendly dog. If your pup's doggy charm has attracted the attention of a dog-loving passerby, take the chance to strike up a conversation.
Take a class together.
If your pup is a new addition to the family, or if you are still trying to work through some behavior issues, a doggy obedience class is a great idea for him and for you. During these classes, he'll learn a thing or two and you'll have the chance to connect with all sorts of fellow dog parents.
If your dog is already a perfect gentleman (or lady) you might want to consider getting him or her certified as a therapy dog. By visiting nursing homes, hospitals, and homeless shelters, you and your furry buddy could bring much-needed love and comfort to those in need. Visit PetPartners to learn about therapy programs and how you can become a therapy dog handler.
Socialize online.
You don't even have to leave the house to take advantage of some of the social opportunities your dog makes available to you. Search for online forums, Facebook communities, or other groups on social media that are devoted to your dog's specific breed or to dog ownership in general. While it is different from face to face interaction, socializing online can be a great way to connect with some interesting people.
If your social life could use a little boost, your furry best friend may be the answer. His irresistible doggy charm can create all kinds of social opportunities for you. All you need to do is bring him along, and watch him work his magic!
This post was adapted from my ebook – Bonding with your Dog for a Healthy Mind, Spirit, Body, and Community. Download the entire thing here — free!

Pin me!