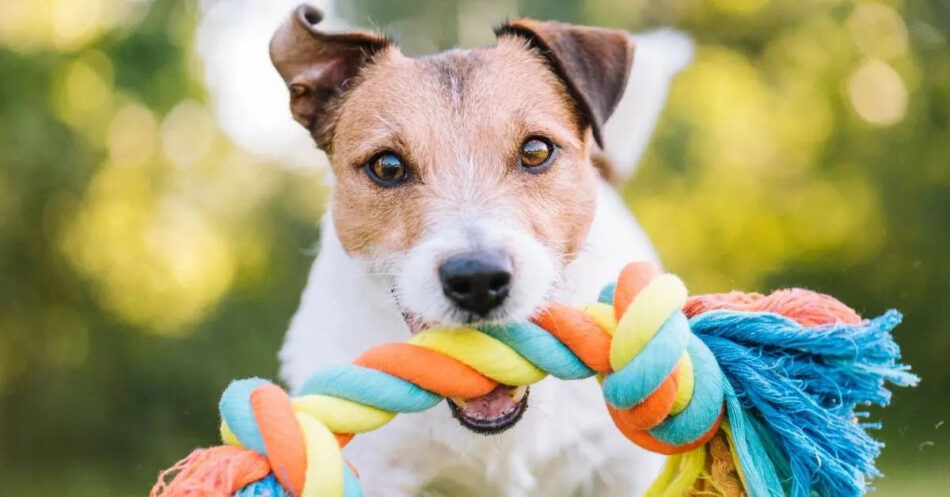 How to Bond With Your Dog on National Fetch Day
I am a firm believer that we need our pets as much as they need us. As a lifelong pet parent, I can't imagine not sharing my life with one or more furry friends.
And this isn't only my opinion. Research proves that people with pets tend to be healthier and happier. However, if we're going to experience the physical and mental health benefits of pet parenting (and give our pets the kind of life that they deserve) it's so important to spend time cultivating that special bond with them.
There are lots of meaningful ways to bond with your pet. What you do will depend on both your interests and what type of pet you have. If you're a dog parent, however, chances are that you've played at least a few games of fetch with your furry best friend.
Pin Me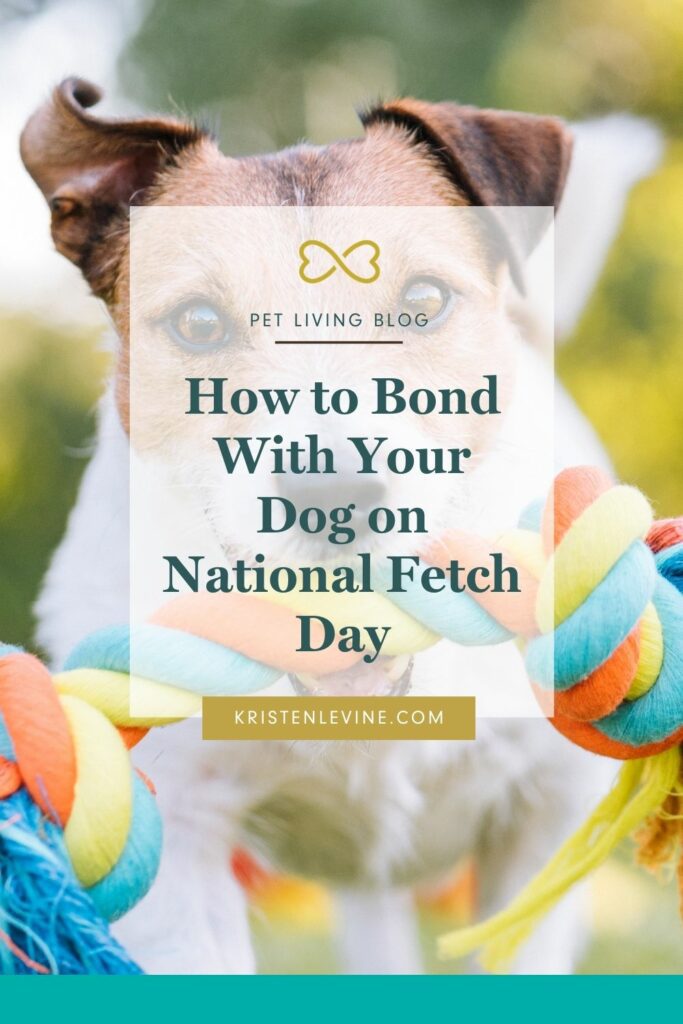 As a matter of fact, playing fetch is such a great way to bond with our dogs that a whole day has been set aside to bring attention to this fun and beneficial game. This year, National Fetch Day falls on Saturday, October 19.
A Healthy Way to Bond with Your Dog
National Fetch Day is a celebration of the human-animal bond, and an opportunity to raise awareness of the importance of exercise for pets. A good game of fetch is a paw-fect way to bond with your dog while also giving him a chance to get active.
Physical activity is more than simply a chance for your dog to have fun. It can also keep him healthy. Overweight pets face some pretty serious health risks. They include arthritis, kidney disease, heart and respiratory disease, diabetes, and cancer. And yet, it's estimated that over half of the dogs in this country are overweight or obese! One important way to help your dog maintain a healthy weight is to make exercise a regular part of his routine.

Playing fetch is a great way to get your dog moving. It allows him to run to his heart's content without wearing yourself out in the process. As long as your arm holds up to repeated throwing, it's easy to play together for a long time.
A Fun Way to Make Fetch Happen
I recently appeared on the set of the nationally-syndicated morning show, Daytime, to talk about some fun toys that can make fetch more engaging for dogs and their parents.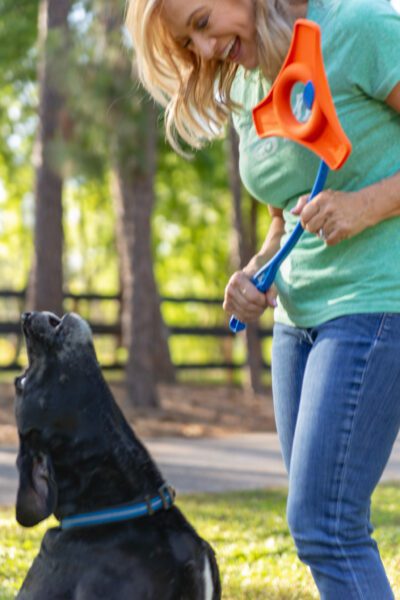 Chilly just loves his ChuckIt toys! And I love how easy they are to use. With their ergonomic design, I don't have to bend down, my arm never gets tired, and I don't get doggie drool on my fingers. This means Chilly and I get more time to play together, thus building our special bond.
Here are a few of the amazing ChuckIt toys you might want to try out in honor of National Fetch Day.
---
The ChuckIt RingChaser Launcher and Ultra Ring are a paw-some combination. The ring satisfies your dog's natural chase instinct by bouncing and zig-zagging erratically, so he'll have to be on his game to catch it. And the launcher is designed with ChuckIt's signature "slobber free" pickup feature so your hands will stay clean.
---
The ChuckIt Ultra Fetch Stick is compatible with the RingChaser Launcher, but you can also use it on its own if you prefer the old fashioned method of throwing. The bright colors make it easy to spot wherever it lands, and it's buoyant, so you can use it on land or in water.
---
The ChuckIt Ring Flight features a unique flight pattern to keep your dog engaged. Like the Fetch Stick, it's compatible with the Launcher, but you can easily use it on its own too. It's made from durable rubber that will stand up to "ruff" play but will still be gentle on your dog's mouth.
Any of these toys would make a super fun addition to your dog's playtime. But no matter how you choose to observe National Fetch Day, you can help raise awareness of the importance of both bonding and exercise by sharing pictures of your favorite pooch and using the hashtags #MakeFetchHappen and #NationalFetchDay.
Have fun!
This is a sponsored post. However, all opinions and anecdotes are my own, and I never promote any products or brands I don't believe in. ~Petfully yours, Kristen