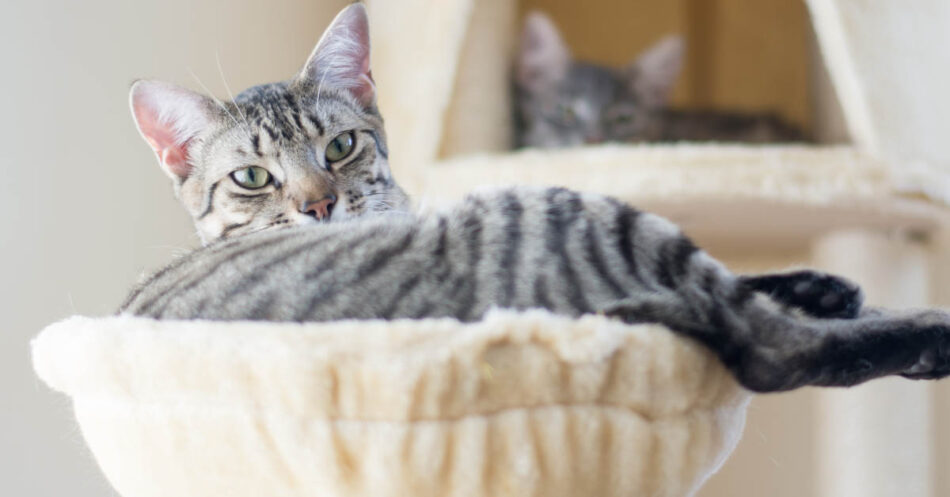 Classy Cat Furniture for the Discerning Cat Lover
We cat parents will do practically anything to keep our feline friends happy and healthy. For parents of indoor cats especially, this involves making sure that their indoor environment provides lots of opportunities to keep their little kitty minds and bodies stimulated and active. So we set them up with scratching posts, cat beds, cat trees, and all kinds of other climbing structures.
You may have noticed that a lot of the cat furniture on the market, although it meets a cat's needs perfectly, was not designed with looks in mind. And by the time you've brought in enough of it to keep an active cat happy, it can start to take over your decor.
There's no need, however, for your home to look more like a kitty playground than a place that humans can relax in and enjoy. If you look around a little, you can find cat furniture that makes you just as happy as it does your cat.
Pin me!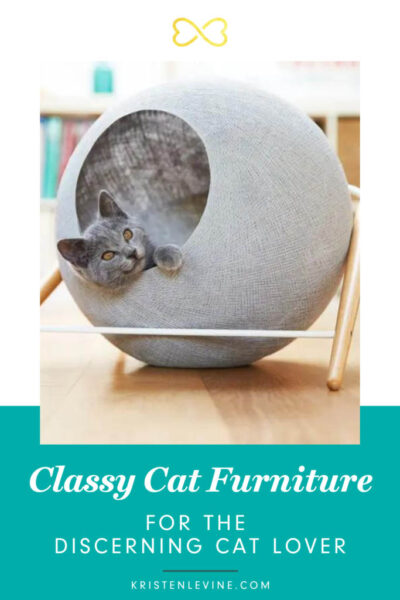 Fabulous Feline Furniture That Won't Make You Look Like a Crazy Cat Lady
Classy Climbing Walls
---
---
Cool Cat Trees
Cat trees are great for so many reasons. They satisfy a cat's natural desire to climb and perch, and many of them are also designed for scratching. As much as our cats love them though, some of them just aren't very stylish. I've uncovered a few cat trees that can actually add to the decor of a room without sacrificing any of your cat's enjoyment.
---
---
Cozy Cat Beds
I have to admit that I don't actually object to the style of a traditional cat bed. There's something so comforting about the sight of a kitty curled up for a snooze on his favorite cushion. However, some of these cat beds have me making plans to add a few extra cat-napping spots!
---
The fur-bulous products featured in this post are just a few of the amazing ideas found on my Cat Furniture Pinterest Board. Are you ready to be inspired? Click here to follow. Your cat will thank you!