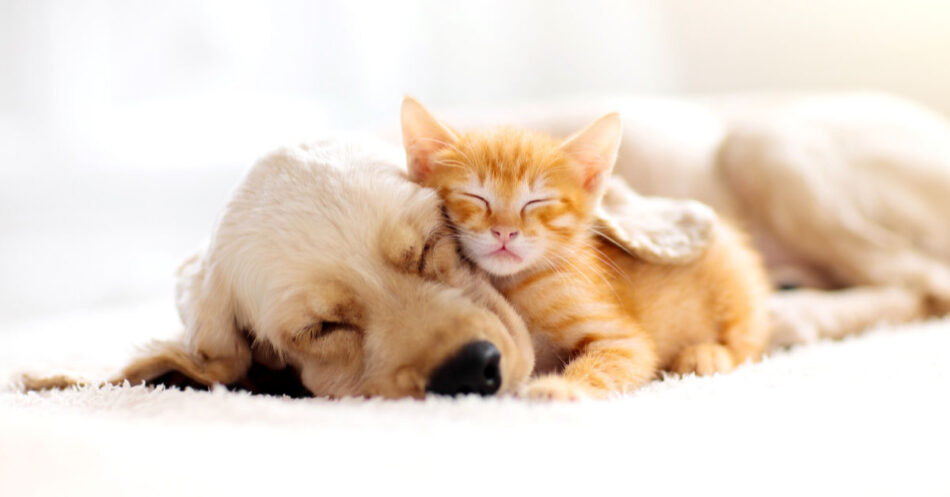 12 Practical Pet Supplies Every Pet Parent Needs
It's a great time to be a pet parent and an even better time to be a pet! There are so many paw-some pet supplies on the market that truly make our lives easier.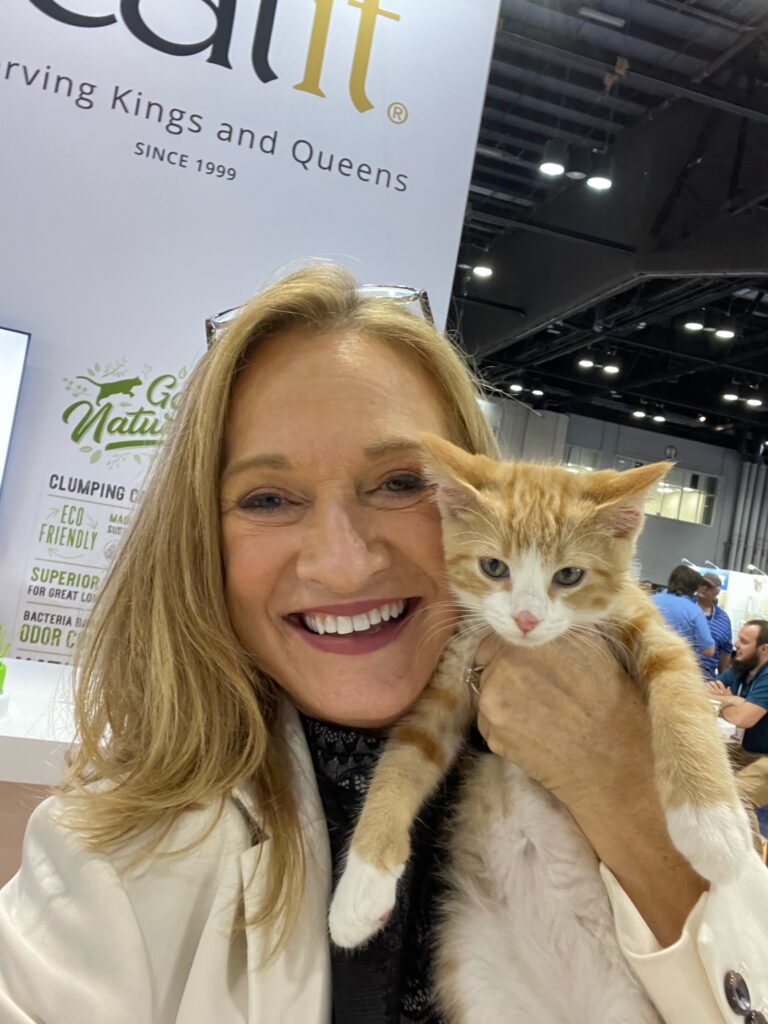 Every year, I attend the Global Pet Expo in Orlando, FL, presented by the American Pet Products Association (APPA) and the Pet Industry Distributors Association (PIDA). It's the pet industry's premier event featuring the newest, most innovative products on the market today. I had so much fun there last spring!
There was a lot of innovation this year and I discovered some really cool new products that I think every pet parent should have.
Let's take a look at some smart, practical tools that every pet home could use!
My Top Picks: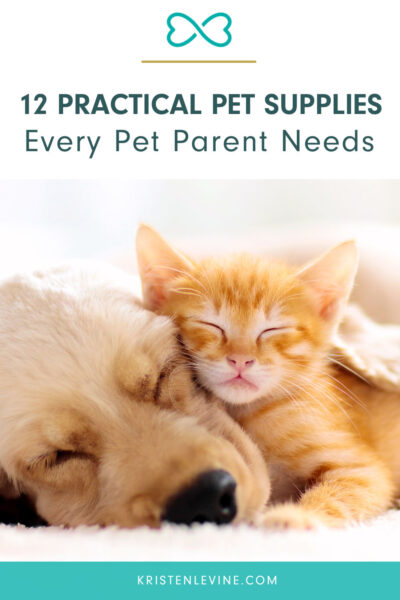 Modern Food Prep from Messy Mutts™
The folks at Messy Mutts understand that pet parenting can be a messy business. They've created sets of stainless steel bowls and colorful silicone lids that are great for food prep and storage for cats and dogs that make owning a pet a little easier – and cleaner.
Create delicious, homemade treats for your dog with these flexible silicone treat molds. Featuring 12 heart-shaped molds per tray, these are perfect for freezing or baking supplements, broths, milk, and making homemade super treats for your best friend. They also have adorable bone-shaped molds as well!
Simply find a recipe of your choice, pour it into the mold, bake or freeze it, and let your pet enjoy. Plus, each treat mold features a 1-ounce pour line and a notched mid-section to allow for the perfect break down the middle. You can easily turn one treat into two 1/2-ounce treats.
Scratch Protection From CLAWGUARD®
Truth be told, our pets can cause costly damage to our homes and belongings. Scratch marks, home repairs, and lost rental deposits can really add up!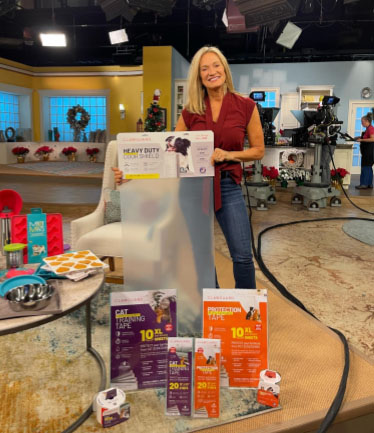 In addition, after adoption, 90% of pets are returned to shelters due to unwanted behavior like excessive scratching and clawing. On average, it takes 3-4 weeks for pets to acclimate to their new home environment. During this critical time, CLAWGUARD protects your home so you can concentrate less on the damage and more on love.
The protection tape is made from crystal clear, high-tech plastic with a customized adhesive to produce and is perfect for protecting your baseboards, wooden window sills, doors, and more. The strips are a breeze to install. Simply cut to the desired length and peel off the liner. Best of all, they're safe for your pet and your furniture.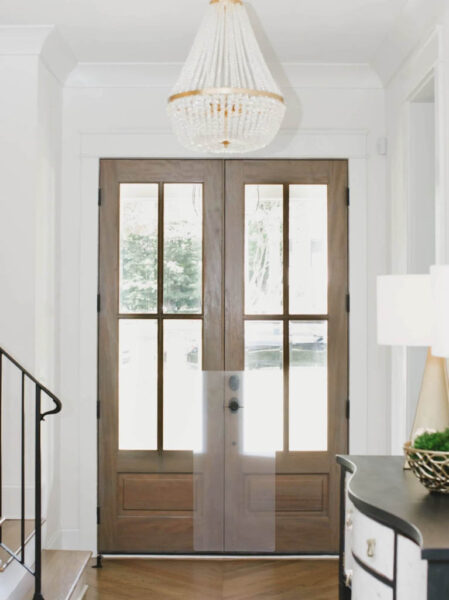 If you have a cat trying to sharpen their claws on your couch or always on your counters, try the Cat Training Tape Strips. These double-sided adhesives are great for upholstery (even drapes!) or any horizontal surfaces that you don't want your cat to jump on.
If you have an anxious pet, your doors, walls, doorframes, etc. can turn into a scratching or chewing post. Besides being very costly, this can harm your pet causing injury to paws and teeth. Protect your pets and your doors with these Heavy Duty Door Shields.
These low-cost solutions will help protect surfaces from sharp nails, slobber, scratching, and clawing.
Storage Solutions from JoJo Modern
I loved learning more about JoJo Modern Pets. They offer beautiful, practical pet supplies you're sure to love.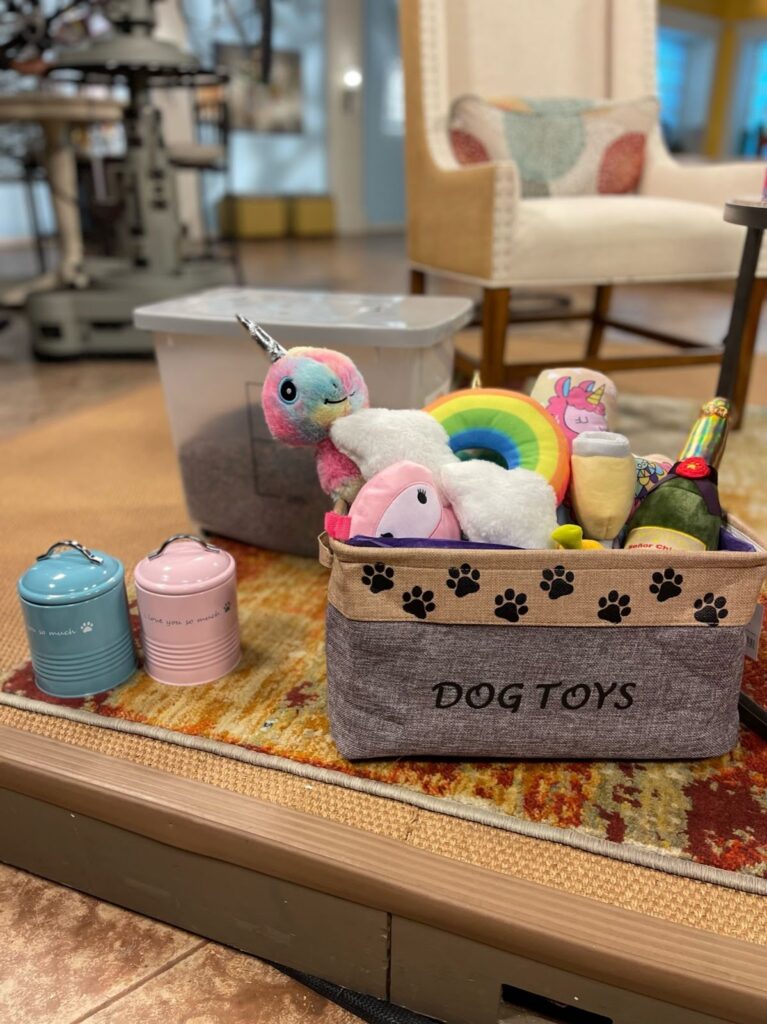 You'll especially want to fetch one of their storage solutions like these treat canisters. They have a tight seal that limits air, keeping your pet's treats fresh and tasty.
They look great on countertops and can be used to store other things like leashes/collars, kibble, health records, medicines, etc.
Our dogs love selecting the toy they want to play with, just don't expect them to put it back when they're done playing! JoJo Modern's Collapsible Fabric Pet Toy Storage Basket is super cute and holds a lot of toys. Use it to store your pup's favorite toys while keeping your home tidy and organized.
It's also great for travel. Use it to store your pup's toys, blanket, food, and dishes inside, and then add it directly to your trunk or backseat of your car when you're ready to go.
Food storage can be tricky. Whether you're concerned about bugs getting into the food, trying to lift heavy bags, or even the space that food bags take up, this 3-Piece Stackable Food Container can help. Air-tight, stain-resistant, BPA-free, and on wheels, it will keep your food fresh and your space neat and tidy.
I also like that JoJo Modern Pets is USA-based. While not sold on Amazon, you can find their products at independent pet retailers and online at Macy's and Kohl's.
Spill-Proof Cat Mats from Loving Pets®️
These Spill-Proof, Fish-Shaped Cat Mats are just what you and your kitty need for feeding times.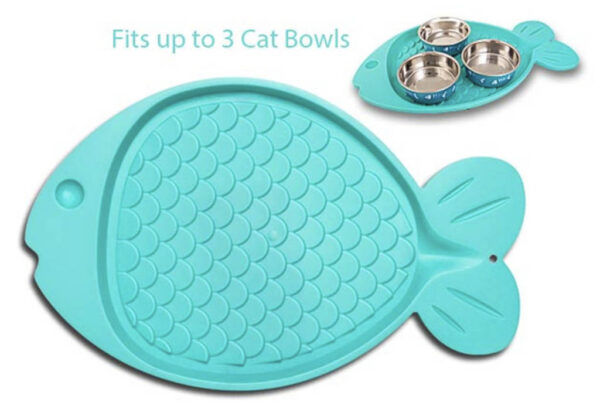 The mat features raised edges for maximum spill capacity. It features a slip-resistant, fish-scale surface, and anti-skid feet to prevent slips and slides while your kitty laps up every bite.
One of my favorite features is the clever spout located at the tail of the fish. This unique feature allows you to easily pour off any spills.
Litter Loo® by New Age Pet®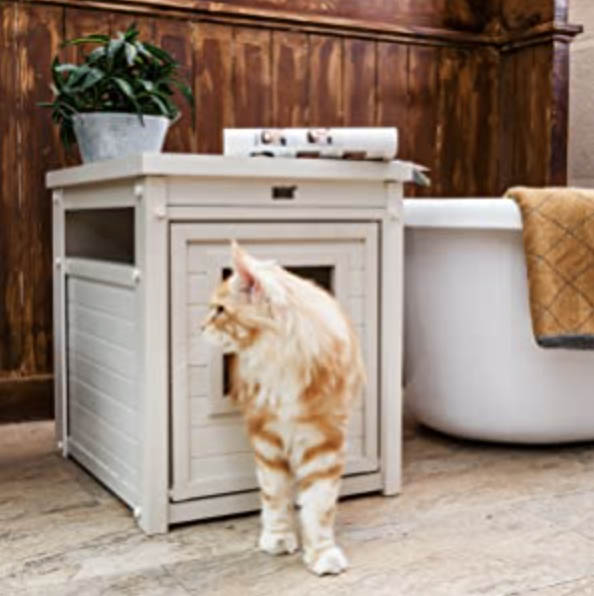 The Litter Loo® is stylish yet functional and conceals your cat's unsightly litter box while blending in with your home's décor. This multi-purpose end table and litter box cover is a real space saver. You can conveniently store plants, lamps, and other household items on top.
Made with ECOFLEX®, a proprietary composite blend of recycled polymers and reclaimed wood fiber by-products, Litter Loo is non-toxic, eco-friendly & resistant to moisture & odor. So, if your cat "misses", it will never soak into the product! Simply wipe clean with a damp cloth.
It's easy to assemble and easy to clean. Plus it's backed by a 10-year limited manufacturer's warranty.
Pet Food Accessories from Only An Ocean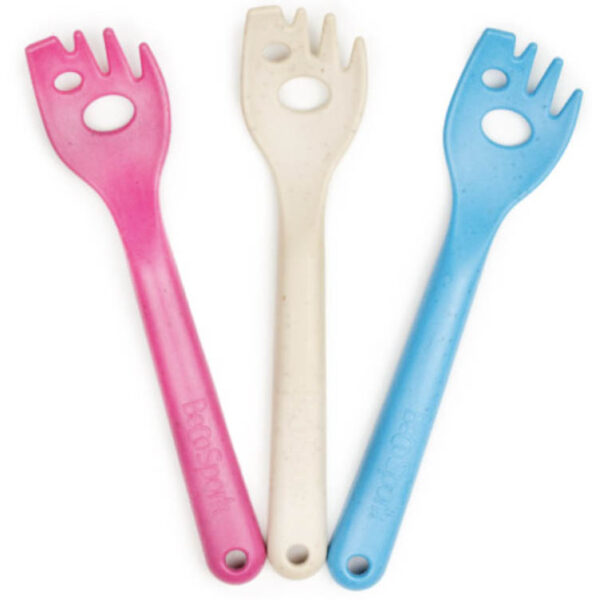 This Bamboo Wet Food Mashing Spork and Wet Food Can Cover are essentials for pet parents. The spork is perfect for mashing and scooping wet food from packs, tins, or trays.
The long handle and rounded corners allow you to scoop out every last morsel of your pet's meal. Available in three colors, the spork is dishwasher-safe and made from renewable materials.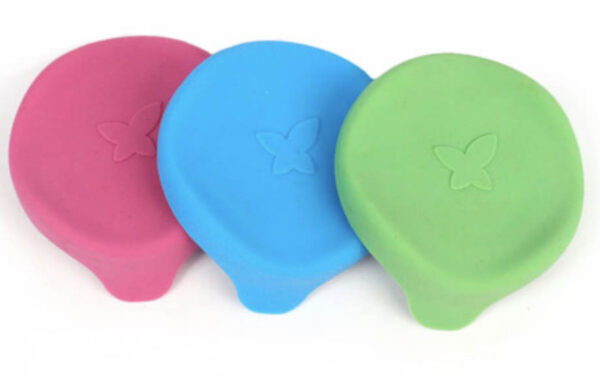 The Beco Wet Food Can Cover is another must-have, as it's perfect for your pet's leftovers. The cover fits snuggly over most cans, locking in the freshness (and smell) of your pet's food. It's made from BPA-free silicone, is easy to clean, and is dishwasher-safe.
The Tail End
Whether you're a cat mom or a dog dad, this was a paw-some year for innovative pet products to make taking care of your fur family a little easier. Get your paws on these p