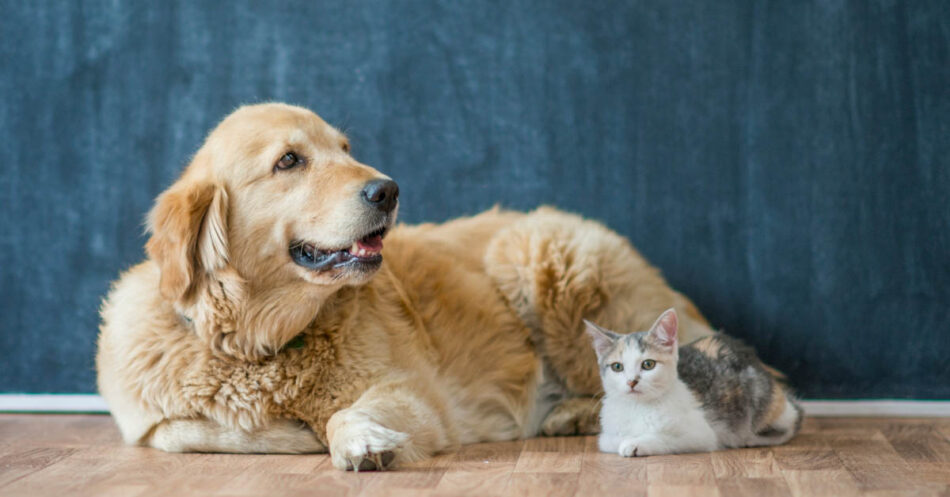 Which Pet Insurance Is The Best?
Pet parents like you and I care deeply about our beloved fur family. And when considering their health and well-being, we only want the very best for them in terms of access to care, medication, and whatever else they need to live their best and happiest lives.
When it comes to caring for my dogs Chilly and Tulip, and my cat Olivia, that includes my decision to purchase pet insurance for each of them. But this is a personal choice! What's best for my pets may not be best for yours depending on a variety of factors.
No matter what decision you make, pet insurance is most certainly a topic worth exploring. And in this post, I do just that, diving into the research I did when deciding which providers were right for our family. And trust me, I know firsthand just how overwhelming the initial stages of pet insurance research can be. It's a crowded market out there, but I'm here to help!
Read on for insight into which providers offer the best and most affordable plans, read a moving story about a friend's personal experience with pet insurance and her new adopted pup, and get answers to common pet insurance questions that will help you make the right decision for you and your pet.
Do I Need to Get Pet Insurance?
The fact of the matter is, veterinary care is expensive – and not because veterinarians are charging too much! I often hear people speak negatively about the cost of vet care, and I get it, but there are very good reasons for the high price tags. Veterinarians invest the same amount in their education as doctors who work with humans, and they need to use expensive diagnostic equipment to provide the best treatment (often the same type or quality as in human hospitals). Also, they have staff to pay, hospital overhead, continuing education, and much more. Add it all together, and it's pricey!

With costs in mind, the decision to get pet insurance or not ultimately comes down to the combination of two things:
You want the best veterinary care for your pet should he or she become sick or injured.

An unexpected and large vet bill would set you or your family back financially.
We can all agree we want the best care for our pets. For some, achieving that doesn't require having pet insurance because they're financially able (and have the will power!) to set aside a recommended $25-$50 per month in a special account for their pet's vet care.
But for others, those savings aren't feasible, and this is where pet insurance comes to the rescue! Having pet insurance helps you avoid the crisis of a hefty bill that could create financial strain, and alleviates the burden of deciding between the most affordable care and the ideal care for your pet when they're in need.

As just one example, here's an amazing story that shines a light on how much of a difference having pet insurance can make:
Zuzu, my friend's new Yorkie Chihuahua mix, was recently rescued at 10 weeks old. My friend decided to seek out pet insurance plans, just in case Zuzu got in some kind of accident, ate something harmful, or experienced any number of other adverse health possibilities. After shopping around, she decided to go with Pumpkin due to the reasonable monthly rates and a user-friendly website.
During her very first wellness visit, the veterinarian discovered Zuzu had luxated patellas, meaning her knee caps were slipping out of place. In an incredible coincidence, Zuzu's insurance plan had just kicked in that very morning. She needed a very expensive surgery to avoid the likelihood that her little knees would develop severe arthritis with the possibility of her not being able to walk. My friend submitted the claim online to Pumpkin, uploading all of her records and estimates, actually assuming they wouldn't cover it. But they did! Pumpkin covered the majority of the cost of the surgery after my friend had only paid one month of premiums, saving her thousands of dollars right off the bat.
Pin Me!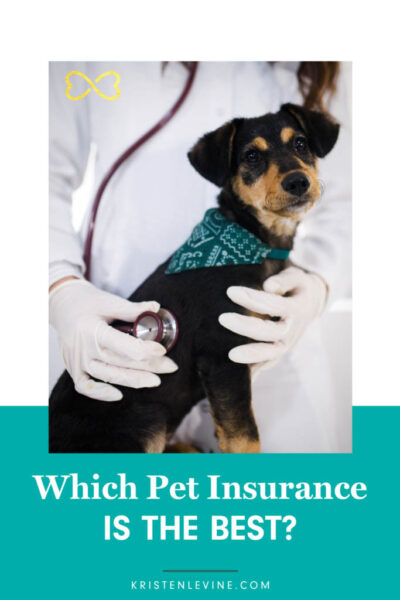 What Does Pet Insurance Cover?
Most pet insurance providers have a lot in common, but there are also important differences between plans, and you'll want to dig into all the details before making the right choice for you and your dog or cat (scroll down for a breakdown of my preferred providers!).
In general, pet insurance plans cover (and don't cover) the following range of big-ticket items:
Pre-existing Conditions: Insurance policies do not cover these, so if you're going to sign up for pet insurance, it's best to do so as soon as you bring home your furry friend! (Additionally, most policies do not cover spay or neutering, even if you get coverage for your brand new puppy.)
Wellness Visits: Most plans do not cover wellness visits, though companies like Pumpkin and

Embrace

offer optional health savings accounts through which you get reimbursed for wellness visits and products (and even prescription food!).

Traveling: If you travel with your pet, your pet insurance coverage can play a significant role if you run into an emergency. Most plans do offer coverage

no matter where you are

, so you can visit a clinic or animal hospital when and where you need to, without worrying about the costs.
Surgeries, Accidents, & Allergies: Most policies do cover larger-scale occurrences like surgeries, accidents (should your pet get hit by a car or in a fight, as examples), and treatment for allergies

. All of these things are expensive, not to mention stressful, and having pet insurance can help soothe both the wallet as well as the mind and heart.

Other Health Conditions: Most plans also do cover treatment for longer-term health conditions like cancer, hyperthyroidism, arthritis, and more. It's important to mention cats in particular here. Cats are masters at masking health issues, which means you may not know there's something wrong until the disease has progressed, and that often means more complex (and expensive) treatments. While regular wellness visits can certainly help with early diagnosis, having pet insurance for your cat can help treat common conditions like kidney disease, diabetes, and hyperthyroidism.
Want more tips and tricks for keeping your cat healthy today, tomorrow, and always? Download my free monthly cat health checklist.

How Much is Pet Insurance?
This answer varies from provider to provider, so it's impossible to give a definitive one! But every provider makes it easy to find out how much coverage would cost should you sign up. You can log onto any of their websites to get a free quote. In general, most plans are very affordable (and are often cheaper when the pets are younger, rising in cost as they age) and many offer multi-pet discounts.
Whatever your monthly costs end up being, it's helpful to keep in mind that those costs can quickly be offset by any emergency or unexpected condition. When we had my dog, Chilly, his insurance policy helped save me thousands!
When it's time to make your final decision and you're considering the costs, be sure to work through the following questions:
What is and is not covered?

How much annual coverage do you want?

Do you prefer a higher deductible or a higher monthly premium?

Do you want a plan that includes wellness care?
Which Pet Insurance Is Best?
This is a big question and the answer will depend on each pet's unique needs. In fact, I decided on different providers for my pets, going with plans that fit the needs of both Chilly, Tulip, and Olivia as individuals. Here is a short list of companies I've used personally and/or admire very much. I'd recommend these providers to anyone!
When it Comes to Pet Insurance, Your Research Will Pay Off!
In addition to everything above, you can also ask your veterinarian what plans his or her clients prefer, ask friends and family if they have personal recommendations, read customer reviews online, and even contact the company directly to ask questions. From experience, I can tell you that they are always happy to help and most offer online chat options.
Banfield Pet Hospitals offer an alternative to insurance, their Optimum Wellness Plans®, or O-W-P-s.
These plans make pet care easy with a smart package of preventive care services including unlimited office visits, vaccinations, dental cleanings, and 24-7 access to vets via telehealth, ALL at an affordable price.
No matter what choice you make in seeking the best care for your beloved pet, know that the time you're putting into it right now will pay off one way or another. You – and your pets – will be better off for it in both the short and long term!
Chew on this: I may receive a small commission for affiliate links, but all products or services I "dig up" are ones I paw-thentically love!