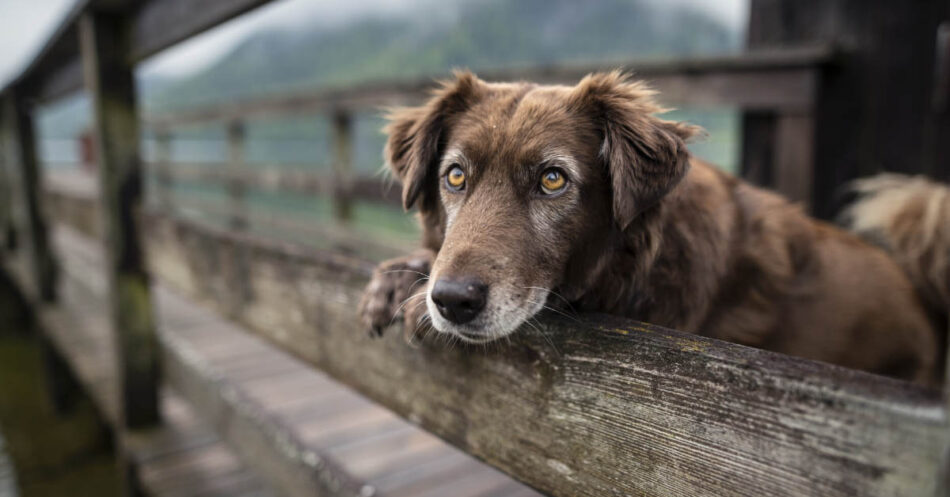 The Best Dog Supplement for Better Health
Maintaining good health is a life-long process for dogs, just like it is with people. When we're proactive about our dogs' health, we show them we love them and want them to live long, happy, and healthy lives. Of course, we treat health issues when they arise, but it's so much better to avoid them in the first place!
To stay healthy, dogs need much of the same care as people do. Eating healthy food, staying hydrated, getting regular exercise, and getting regular veterinary checkups will go a long way towards keeping your pup in tip top shape.
Exercise and wellness checks are pretty straightforward, but stepping up your dog's nutrition can be a little more complicated. There's a ton of information out there about exactly what makes a quality dog food, and not all of it is in agreement. Your veterinarian can be an excellent resource if you have questions about choosing the best food for your pup.
I'm no dog food expert, but one thing I do know for sure is that the simplest way you can improve your pets' nutrition is by providing them with quality dog food and adding an effective supplement to their daily routine.
Why add a supplement to your dog's diet? Quality dog food is important, but it's just the beginning. Food can provide the basic building blocks for good health, but it may leave out essential nutrients that dogs need for optimal health. The supplement that I give Chilly delivers many health-boosting nutrients, and it even helps him to absorb more of the nutrients from his food! But more on that in a bit.
Pin Me!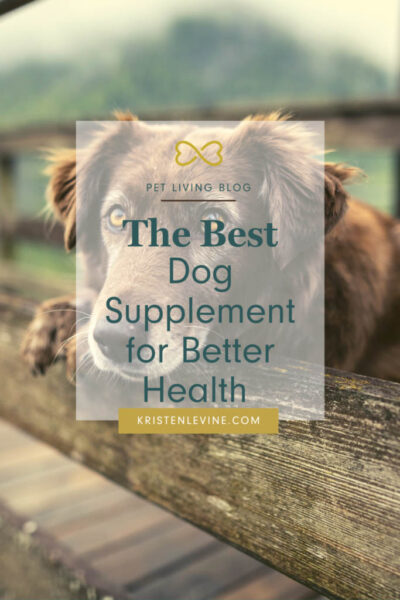 One common reason why dog parents hesitate to give supplements is that it can be hard to determine the quality of the product with all the fancy marketing claims and pretty packages. Not to mention that it's nearly impossible to know if your dog will even absorb the nutrients inside. I used to wonder if the money I spent on a supplement for Chilly would really help him or just end up on the lawn – if you know what I mean!
A Groundbreaking Supplement for Dogs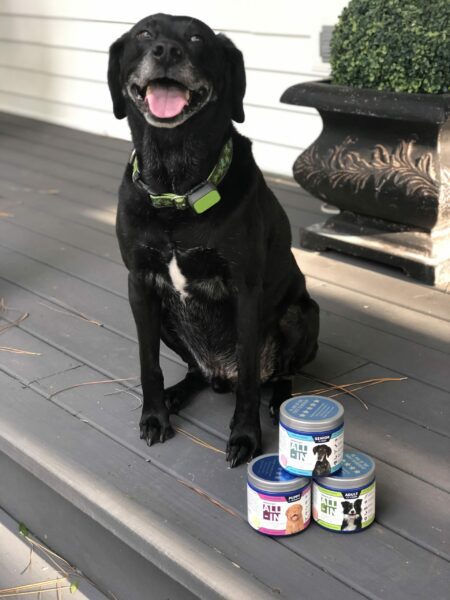 If you've been around my blog, you know I'm a huge fan (and a sponsored partner) of Vetericyn Animal Wellness products. Vetericyn® is paws down my favorite product for at-home pet wellness.
I literally have and use every single product they make for dogs and cats as part of my pet care routine. I've always had amazing results when I use Vetericyn to care for my pets, so when they launched a new dog supplement, ALL-IN™, last year, I was super excited to try it.
One of the things that makes this supplement so unique is that it is specifically formulated to meet the specific nutritional needs of dogs in three distinct life stages. Since a dog's needs change from puppy-hood, through adulthood and into the senior years, each formula delivers the perfect boost to your dog's health at every stage. And it does it in one convenient and yummy chew.
Now, I wouldn't normally use the term "high tech" to talk about a dog supplement, but there's really no other way to describe what ALL-IN does. It was developed by Dr. A.S. Narain Naidu, a scientist who is a pioneer in molecular medicine. It's been clinically proven, and it's backed by 8 patents.
ALL-IN uses a patented protein-based delivery system to make sure that the nutrients reach the part of the body they are designed to support. Then it uses the body's own absorption mechanisms to unlock the cells, allowing the bioactive complexes in to work their magic. This one-of-a-kind absorption technology guarantees that the nutrients end up in your dog and not on the lawn. Put simply, when you give your dog ALL-IN, you can be confident that he is getting the right dose, in the right amount, in the right place to do his body the most good.
Prevention Starts Early
Most dog parents don't start giving supplements until after they notice signs of discomfort, such as joint pain, skin problems, or digestive issues. However, the right supplement for dogs can provide essential nutrients that may be able to prevent or delay the damage that leads to these problems in the first place.
It makes a lot of sense to start supplementing your dog's nutrition early, while they are still healthy. After all, many typical senior dog ailments are the result of degeneration that begin when they are much younger. So by doing everything we can in their younger years, we help them build and maintain stronger bones and joints, increase immunity, and properly maintain other body systems that will benefit them as they age.
Essential Nutrients for Healthy Adult Dogs
If you are the parent of an adult dog, maybe you haven't considered adding a supplement to your pup's diet. After all, they're past the puppy stage when growth and development happen, and they haven't reached the senior years when certain health issues become more likely. However, there are still many good reasons to support their ongoing health with nutrients that's targeted towards their specific life stage.
ALL-IN for adult dogs is specifically formulated for dogs from 18 months to about 6 years old to build a foundation that will help them stay healthy and active into their senior years.
The adult formula contains essential nutrients for dogs that support their bodies as they recharge and recover. It contains patented nutritional complexes that:
Maintain strong bones, joint mobility, and lean muscle mass.
Promote healthy skin and a shiny coat, and soothe skin-related issues associated with seasonal allergies.
Reduce shedding caused by skin and coat issues.
Reinforce the body's natural defenses for healthy immune function.
Scavenge free radicals and reduce stress.
Minimize dog digestive issues and promote the growth of beneficial bacteria in the GI tract.
Promote memory and optimal cognitive function.
Support stamina, performance, and endurance.
ALL-IN can even help your dog get more out of his food. That's because the prebiotics and antioxidants contained in ALL-IN help to maximize the nutrition in your dog's high-quality food, ensuring that he absorbs more nutrients from his diet in addition to the nutrients in the supplement.
Even though Chilly is in great health for a 10 year old dog, I've been giving him ALL-IN (the senior formula) since it came out last summer to prepare him for healthy aging. It's helped his coat be more healthy and shiny, he has more energy, and his bowel movements are firmer! (No more "soft serve", as we used to call it!) He loves the taste and thinks I'm giving him a treat! Well, technically, I am! And I love that it gives me even more confidence that I'm doing all I can to support my dog's health.
Be sure to use my code PETLIVING to get 20% off your entire purchase at Vetericyn.com.
This is a sponsored post. However, all opinions and anecdotes are my own, and I never promote any products or brands I don't believe in. ~Petfully yours, Kristen