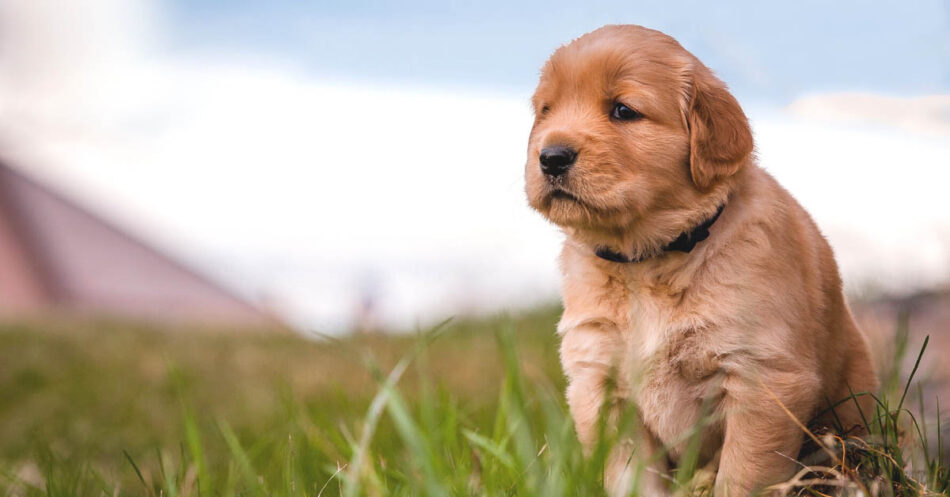 When to Spay or Neuter Your Dog or Puppy (and if you should)
One of the most important decisions you will make as a new puppy parent is the decision to spay or neuter your new addition. Although some are hesitant to take this step out of fear that it could harm their pup — perhaps by causing him to gain weight, or by making their male puppy feel like "less of a man," there is actually no truth to these myths.
The truth is that spaying or neutering your puppy has some pretty paw-some benefits — both for your pooch and for the dog community as a whole!
Pin Me!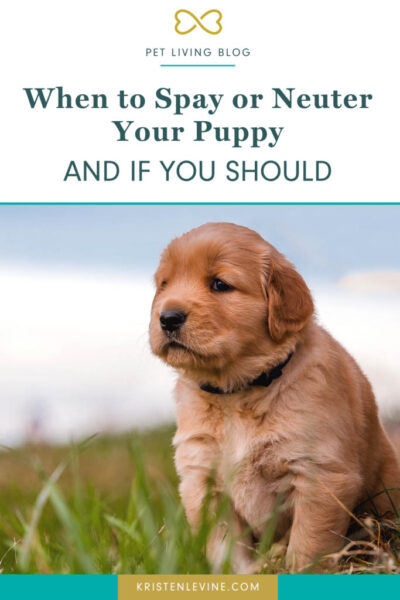 Why Spay or Neuter Your Puppy?
Better Health
You might be surprised to learn how many health issues can be minimized or avoided altogether just by having your puppy spayed or neutered. Male dogs who are neutered can't develop testicular cancer, and they also have a lower risk of prostate cancer. Spayed females have a lower risk of uterine infections or breast tumors, which are malignant or cancerous in about 50% of dogs.
In fact, according to one report cited by USA today, neutered male dogs live an average of 18% longer, and spayed female dogs live 23% longer. This may be partly because they tend to enjoy better health. But they are also safer because they don't have the urge to roam around in search of other dogs.
Better health can also translate into some pretty huge savings for you too! Although some new puppy parents cringe at the cost of spaying or neutering, that's nothing compared to what you could spend years down the road to treat cancers or other issues that might have been avoided. (Not to mention the costs involved in properly caring for a litter of puppies!)
If you are concerned about being able to pay for the procedure for your pup, check out the ASPCA's database of low-cost spay/neuter programs.
Better Behavior
Spaying or neutering your puppy will not automatically guarantee that he will grow into a well-behaved dog. Training and socialization have a huge impact on what kind of dog he will become. However, having your puppy spayed or neutered will greatly reduce the likelihood of some challenging behaviors:
Urine marking. This is a territorial behavior that unaltered dogs are far more likely to engage in. Although this is far more common in male dogs, some females do it too.
Aggression. Since they are prone to be more territorial, unaltered dogs may also be more aggressive. According to the Humane Society, most bites involve dogs who have not been spayed or neutered.
Roaming. Intact dogs will be highly driven to search for a mate. In spite of your best efforts to contain your pooch, you may find yourself with quite an escape artist on your hands!
Excessive barking, mounting, or other behaviors motivated by dominance.
Without the distraction of finding another dog preoccupying them, spayed and neutered dogs are free to focus more attention on their human families. You will truly be the center of your pup's world, and you can return his affection by making him feel like the center of yours!
Less Homeless Dogs
Every year, millions of dogs enter shelters around the country. Sadly, only about half of them are able to find homes. Tragically, the rest are euthanized. If those heart-breaking statistics leave you with a lump in your throat, you're not alone. You may be wondering, though, just how much of a difference you can make. Spaying or neutering your puppy may have a bigger impact than you might think.
Even allowing your dog to have just one litter can contribute to the problem. You may have no problem finding good homes for all of the puppies, but these pups will be going to families that might have been available to adopt dogs who are already in need of a home. And, unless you see to it yourself before your puppies are adopted, there's no guarantee that their new families will have them spayed or neutered, thus possibly bringing even more puppies into the world. You can avoid this snowball effect by spaying or neutering your puppy.
When Should You Do It?
It's best to spay or neuter your puppy before he's old enough to begin engaging in behaviors like urine marking and mounting. Once he starts, these will quickly become learned behaviors that he will probably continue even after his surgery.
Most vets recommend spaying a female puppy before her first heat. This greatly reduces her risk of developing breast tumors down the road.
The traditional age to spay or neuter a puppy is between 6 and 9 months. It is possible, though, to perform the surgeries on puppies as young as 8 weeks old as long as they are healthy and weigh enough. Talk to your vet about what is right for your pup.
Spaying or neutering your puppy is paws down one of the best, and most responsible, things you can do as a new puppy parent. You'll be protecting the health of your own precious pooch and keeping fur-ever homes free for other dogs who desperately need them!

SaveSave