Disclosure: This is a sponsored post. However, all opinions and anecdotes are my own, and I never promote any products or brands I don't believe in.
Before I dig into today's topic, I'm excited to share with you that this Friday, Kristen Levine Pet Living debuts on a morning talk and entertainment show called Daytime! You can see it on over 135 stations across the United States.
Actually, I've been appearing on Daytime since my days at the SPCA, promoting pet adoption and offering pet parenting advice. Now, I'm delighted to have a more formal, recurring segment to help viewers live happier, healthier lives through pets.
Friday's show features my recommendations for "must have" gifts for pet parents. And here's a sneak peek for YOU, my Pet Living tribe!
Pet parents worry about a lot of things—everything from 'does my house smell like a litter box,' to 'can I afford to take my pet to the vet' to—probably the worst worry of all—'where did Max run off to—will I ever see him again'?
If we didn't have to worry about these things, we could spend more time enjoying all that our pets have to offer us in terms of health and happiness. So, the products I feature on Pet Living on Daytime this week are gifts that will give you peace of mind and enable you to be the best pet parent you can be!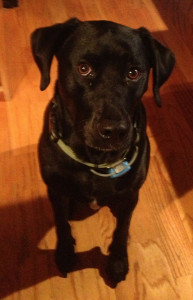 Chilly and I stand by this product after three years of using one.
A trifecta of pet perfection, Tagg offers GPS monitoring, a temperature sensor and activity monitoring. It's the only device in the world for pets with all three technologies. This awesome piece of pet-tech allows you to locate a pet if he's lost, prevent heat stroke or hypothermia, and ensure he's getting enough exercise for his breed.
Tagg is now in its second generation after three years of proven results. You may pre-order the New Tagg GPS Plus and it will ship in Feburary. The price is $119.95, but if you order now it's just $89.95. Use code PETLIVING and save another 10%. (There's a limited number or original Tagg's still available on Amazon.com).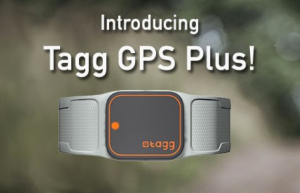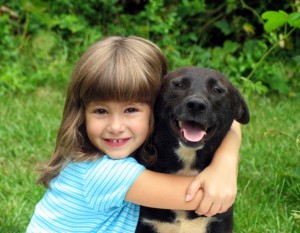 Petplan Pet Insurance
We don't like to think about our pets getting sick or hurt (especially when they're bouncing around with boundless energy!) — but the truth is that there's a 33% chance that your pet will make an unexpected trip to the vet in 2015. If that happens, do you know how you would pay for the cost?
Petplan's gift to you is peace of mind, should anything unexpected happen to your beloved buddy. Whether it's an accident (like if they eat too many rocks like my sister's dog Soupy!), illness or a chronic condition like diabetes – the expense will be covered so that you can focus on what really matters — helping your pet get better!
It's also important to know that every pet is insurable, and no pet is too old to benefit from a Petplan policy. Get tons of great information and a free quote at Petplan, and if you decide to purchase a policy online, you'll receive a 5% discount. Enter code PETLVG and receive an additional 5% off of your first year's premium!
Bissell SpotBot Pet
I don't know what I would do without my SpotBot Pet! Having a dog and two cats in the house keeps this magical machine busy eliminating stains caused by hairballs and the occasional up-chuck from Chilly, (TMI? Sorry!).
The BISSELL SpotBot is the perfect holiday gift for your favorite pet lover, especially if they have a new puppy or kitten, or older pet who is more inclined to having accidents. With hands-free, permanent carpet stain removal, pet parents can spend less time cleaning up after their pets and more time bonding with them.
It truly is hands free—you never touch the mess! Just push a button and walk away while the preset cleaning cycles automatically spray, scrub and suction away tough pet stains and odors. The SpotBot Pet also has a ready-to-use hose and tool so you can manually clean up spots and spills on upholstery, auto interiors and in hard-to-reach areas with the hose and tough stain tool.
Bissell's treat for YOU, is 10% off any purchase over $30 and free shipping with code PETLIVING.
Now that we've tackled my life saving, pocketbook saving and carpet saving favorites, on to comfort, convenience and just plain FUN gift ideas for the pet in your life. For the record, Chilly, Olivia, Turtle and I use all of these!
Petbox
The monthly experience your dog AND cat will love. Petbox has flexible plan options for every budget and always free shipping! Save 20% at GetPetBox.com with code: PETLIVING.
Just Right Pet Food
Just Right pet food is a personalized feeding experience designed to meet your dog's unique nutritional needs. Available online, Just Right Pet Food, by Purina, ships straight to your home for convenience!
Cuddle Couch
Chilly has three—yes, three dog beds from WorldWise!
The CuddleCouch by Trusty Pup (another WorldWise brand) is filled with EcoRest™, a soft and resilient material made from recycled plastic bottles, which are spun into a fluffy fiber that provides
superior loft, durability and comfort.
GoPro Fetch Harness!
Alas, GoPro offers a harness made just for dogs! Get you some doggie POV!
Mouzers Amazing Litter Box Cover
Turtle and I love this unique (and cute) solution! Watch the demo.
Now, share YOUR pet gift ideas with me in the comments!
Merry Christmas and Happy Holidays to your and your four-footers
Petfully,