January 24 is Change a Pet's Life Day. This pet holiday was created to encourage adoption and to spread awareness about animal welfare issues.
Just over seven years ago, my husband, Paul, and I rescued the puppy who was to become our loyal and loving Chilly Bean. We may have changed his life by giving him his forever home, but he has more than made up for that by making our lives so much better too!
How We Found Each Other
It had been six long months since Buck (my K9 soulmate) had passed. We needed a break because Buck's many physical and anxiety conditions took a toll on us as caretakers. Paul and I didn't travel together for four years because we couldn't leave Buck with anyone else.
Then, after six months in an all-too-quiet home, we got a call from Connie Brooks, a former co-worker from my days at the SPCA Tampa Bay. She had her eye on a lab mix that had just been brought in on a rescue mission from Alabama. It was a terribly cold winter, and volunteers had driven there and brought back 6 dogs (2 puppies) from a shelter that had no heat. They were staying in a shelter here in Florida, waiting to find their forever homes.
The first puppy we saw was an 8 week old female. She was super cute and had a chocolate/black sheen to her coat. Connie came rushing over to tell us that it was a different puppy that she had in mind for us – a solid black one with a white spot on his chest. This was Chilly (although we didn't name him that until later).
Love at First Lick
Chilly melted Paul's heart first. He was warm and wiggly, as puppies are. He gave him lots of wet puppy kisses and followed him all around the meet and greet room!
While we were getting to know this little guy, the female puppy we saw first was adopted! So the deal was sealed. Chilly was to be ours.
As luck would have it, a reporter from the St. Petersburg Times (now the Tampa Bay Times) was at the shelter working on a story about finding love for Valentine's Day. He asked if he could interview us for his story and take some photographs. We were happy to oblige.
As a publicist by trade and owner of a PR firm, friends and family accused me of orchestrating this publicity! But I assured them I had done no such thing. It was just kizmet that the reporter was there to witness the beginning of our new journey together as man, woman, and puppy!
We were instantly whipped (and trained) by this little guy. We decided to call him Chilly since we knew he was brought to Florida from Alabama because it was too Chilly!
Later, he earned his full name, Chilly Bean Levine, because he resembles a bean when he curls up in bed:)
Sure, he put us through the normal puppy challenges….. obedience school, house training, and puppy proofing. He even destroyed a few shoes and household items he got hold of because it had been so long since we'd had to puppy proof our home. He taught himself to "pre-wash" the dishes in the dishwasher (now I don't have to rinse), and how to roll all of his toys under the couch so he needs our help to get them out.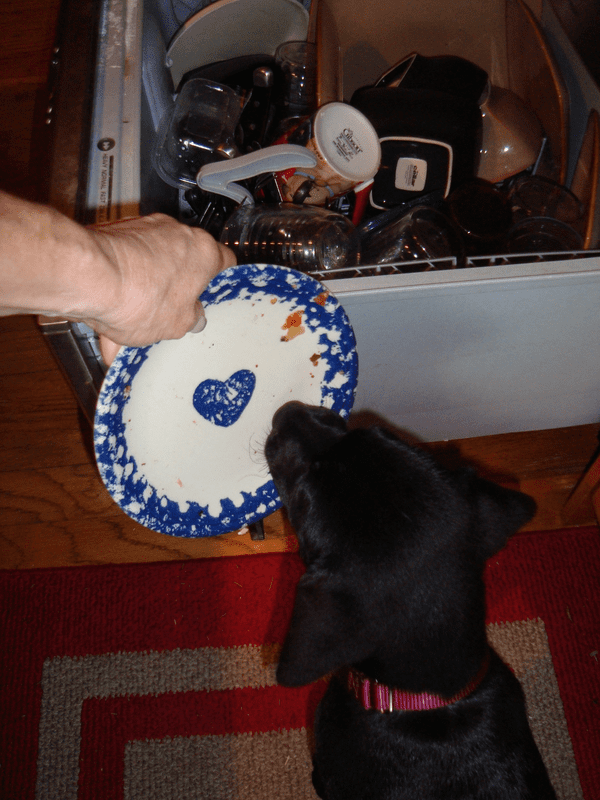 And the Rest is History
Today, Chilly is 7 and is literally our "child". Spoiled rotten, but well behaved and an absolute delight to be around, always.
I can't imagine not having him in our life.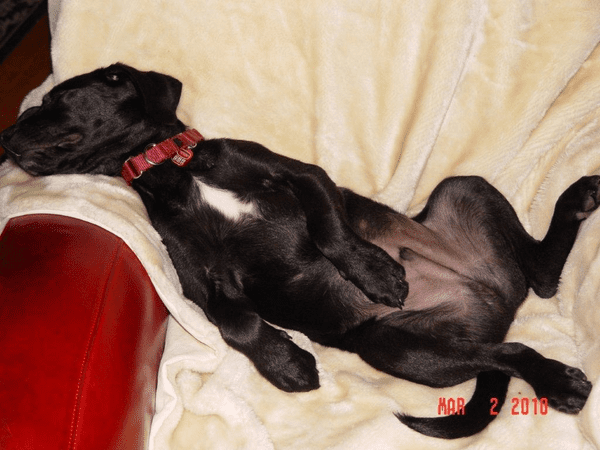 Adopted or rescued pets find many ways to rescue you too. To learn about some of the ways that bonding with your dog can change your life, click here to get your paws on a copy of my free ebook.
Pin me: