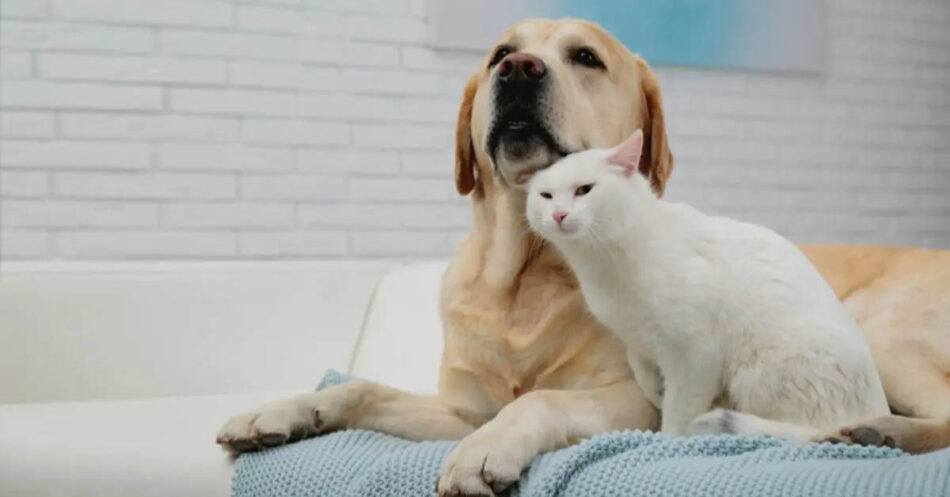 The Best Anti-Aging Skin Care Tips for Your Dog and Cat
No one believes me when I tell them that Chilly is about to turn 10! His skin and coat are so healthy that he doesn't look a day over 5. Darn that gray on his muzzle – if it weren't for that I bet he could pass for 3!
We simply never have enough time on this Earth with our pets, so if you're like me, you want to do anything you can to keep them healthy and youthful for as long as possible. I do all I can by making sure my furry family members have excellent nutrition, plenty of exercise, and regular wellness visits to their veterinarian.
I also do everything possible to maintain their skin and coat health. And when their skin is well cared for, I know they feel better too.
If you've read any of my articles on skin, coat, and wound care for animals, you know my family and I are huge fans of Vetericyn Animal Wellness products. When it comes to healing Chilly's occasional scrapes or hot spots, soothing irritated eyes and ears, or conditioning his skin and coat, I've never used anything that compares.
The Best Skin Care for Pets
Even as he ages, Chilly is still pretty active, and that can lead to an occasional cut or scrape. He's also prone to getting hot spots every once in a while. We use Vetericyn products because they not only soothe the pain or the itch, they also jump start the healing process!
Vetericyn's wound care Liquid or Antimicrobial Hydrogel formulas are perfect to clean, flush, moisturize, and protect all your pet's cuts and scrapes. Or if your pet suffers from rashes, hot spots, or itchy irritated skin, the Hot Spot Spray and Antimicrobial Hydrogel create the optimal environment for them to heal quickly and safely. As an added bonus, they're completely safe if ingested, so if your pet starts licking before you can stop him, you won't have to worry.
Although you'll want to take your pet to the veterinarian for serious skin issues, you can feel good about using Vetericyn products for at home treatment of minor skin issues in your pets. Here are a few of the things that set Vetericyn products apart for use in at-home animal care.
They're safe for all animals, no matter what life stage they're in.
They never sting or burn.
They contain no steroids, antibiotics, or iodine like some other products.
They won't harm healthy tissue.
They're used and recommended by veterinarians.
A few months ago, we left Chilly with our pet sitter, Kasey. She texted me to let me know that Chilly had gotten a small cut on his leg from jumping through our donkey fence. I told her where to find the Vetericyn Antimicrobial Hydrogel in the kitchen cabinet and asked her to spray it on his cut two times a day. Just two days later we returned home, and the wound was completely healed! I couldn't even tell where it had been.
Pin Me!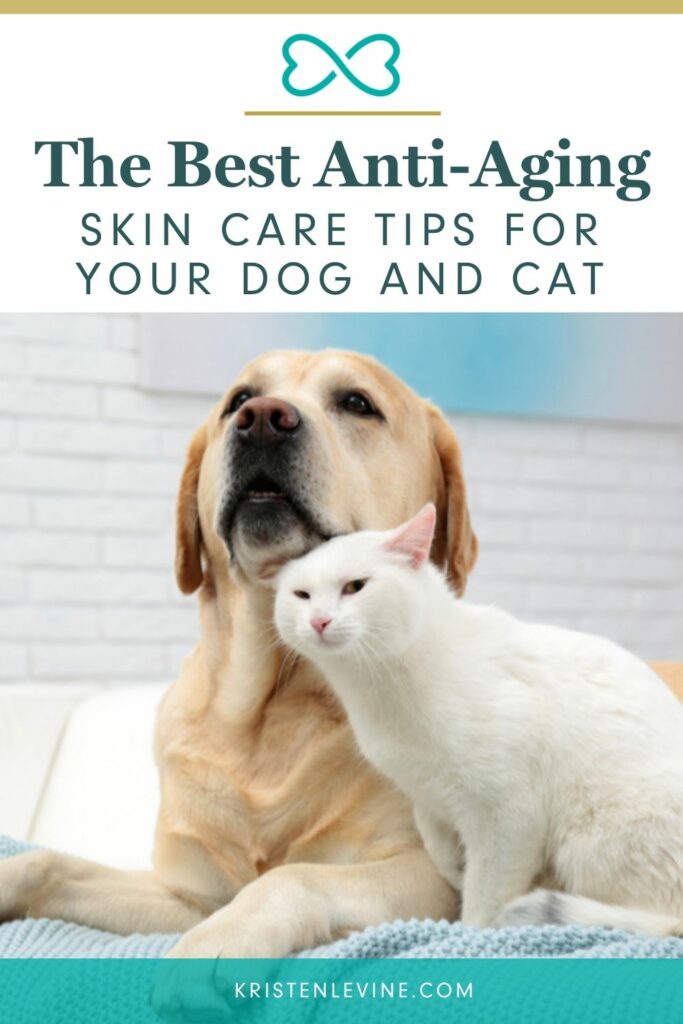 The Secret to a Shiny Youthful Coat
Vetericyn's FoamCare shampoo has literally revolutionized Chilly's bath time. It's unlike anything I've ever used! Everyone I've recommended it to over the years tells me how much they love it too.
One of the great things about FoamCare Shampoo is that it sprays on, so you don't have am annoying cap to deal with or a bottle that keeps slipping out of your hands. It also foams up instantly and rinses quickly and cleanly, which makes bath time so much faster!
FoamCare shampoo gets your pet's coat clean, and it does it without using any harsh chemicals or artificial fragrances. It's anti-inflammatory, paraben free, and PH optimized for pets. It goes beyond just getting your pet's coat squaky clean. It actually delivers nutrients that are vital to your pet's skin health while conditioning his coat too.
We use the medicated version on Chilly because while cleansing, it soothes his skin when he has allergy flare ups. For pups who don't need their shampoo to soothe any ailments, FoamCare also comes in 3 other formulas for dogs with fine, moderate, or thick coats.
A Healthy Boost in Nutrition
As long as we're talking about skin and coat health, supplements are a great way to give them some extra nutrition that will really make a difference in the way they appear. But they're also a vital way to make sure that your pet is getting the proper over-all nutrition for their life stage.
Supplements can be tricky, though. You have to do tons of research, and even if you manage to find quality products, you have no way of knowing that your pet's body is actually absorbing and using the healthy ingredients.
We just started giving Chilly ALL-IN, Vetericyn's new life-stage supplement for dogs. It's formulated to provide proper nutrition specific to your dog's age — puppy, adult, or senior. Plus it's scientifically formulated to stay in your dog, NOT on the lawn, where other supplements can end up.
You can read more about our excitement about ALL-IN in this blog article. But essentially, giving your dog ALL-IN can contribute an anti-aging effect in a sense, by providing added nutrition that will keep him healthier.
The technology of ALL-IN (backed by 8 patents) uses a protein-based delivery system to make sure nutrients are moved to the part of the body that needs them. Then it "unlocks" the cells so that they can be absorbed. ALL-IN delivers an extra boost because all three formulas contain probiotics that actually allow your dog to absorb more nutrition from his dog food too!
The way I look at it is that the ALL-IN keeps Chilly healthy on the inside, and the other Vetericyn products for his skin and coat keep him healthy on the outside!
Be sure to use my coupon code PETLIVING to get 20% off your entire purchase at Vetericyn.com.
This is a sponsored post. However, all opinions and anecdotes are my own, and I never promote any products or brands I don't believe in. ~Petfully yours, Kristen