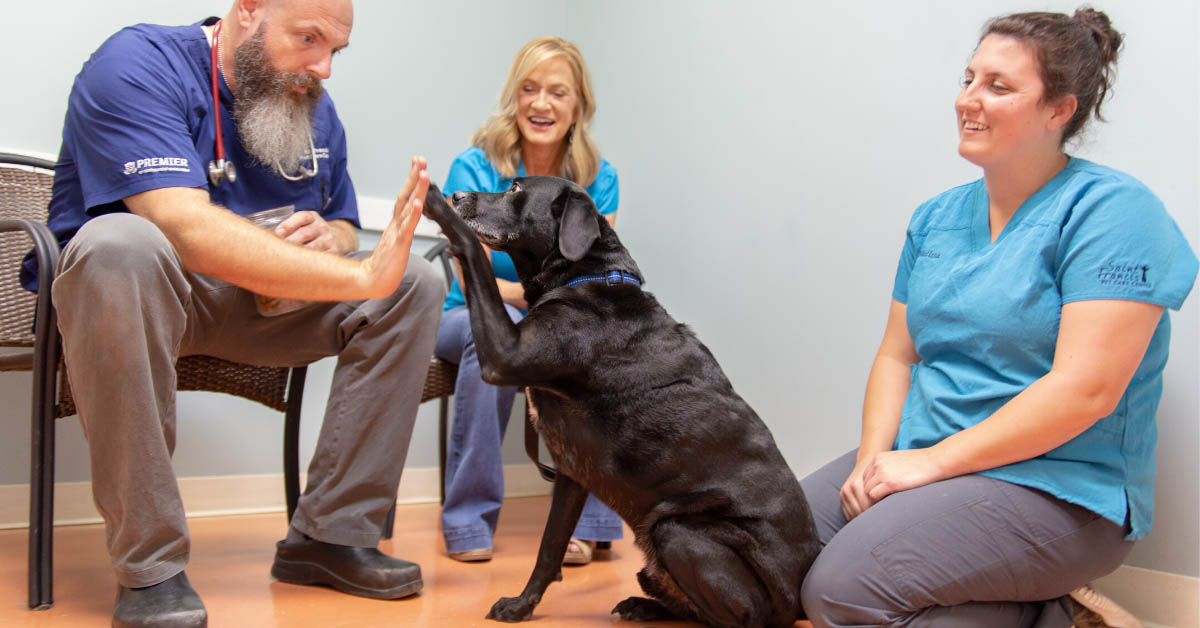 How to Say Thank You to Your Veterinarian
When it comes to keeping our furry friends healthy and adding precious years to the time we have them in our lives, there's no one who does more for us than our veterinary team. They're there for wellness checks, dental visits, as well as unexpected illness and injury. They even to handle some of the more unpleasant things that our pets need — like expressing anal glands and trimming nails.
As much as they do for us and for our pets, though, a trip to the veterinarian isn't high on most pet parents' list of favorite ways to spend an afternoon. And if your pet experiences any anxiety in the car or at the vet's office, it can be even more difficult. Thankfully, it's been my experience that a great veterinary team can make the experience much more pleasant.
Pin Me!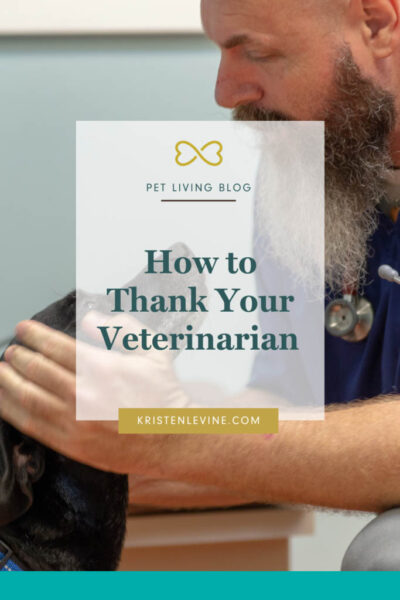 I've been taking Chilly and Olivia to see the amazing people at St. Francis Pet Care Center for years now, and I couldn't be happier with the care we've received. The staff greet them by name and put them right at ease with lots of baby talk and compassionate care. And most veterinarians and their dedicated staff treat their furry patients just as well.
In spite of all they do for us, it can be easy to take our veterinary team for granted – even the really great ones. That's why every once in a while I try to do something extra to express my appreciation for my amazing friends at St. Francis Pet Care Center.
Would you like to bark out your appreciation to your veterinary team for all they do for you and your pets? Here are a few ideas to get you started.
8 Ways to Say Thank You to Your Veterinarian
1. Drop Off Some Treats
---
2. Energize Them with Caffeine
---
3. Leave a Paws-itive Review
Many people look to online reviews when they're searching for a reliable health care provider for their pets. Leaving a glowing review of your veterinary team on Yelp!, Google, Facebook, Angie's List, or another local forum is a great way to show your appreciation and possibly send some business their way. Plus you'll be helping other pet parents find a clinic they can trust.
---
4. Send a Purr-sonal Gift
---
5. Make a Donation
Many veterinary clinics have certain animal-related issues or charities they care about and support. Give yours a call and ask about causes near and dear to them. Then make a donation in their honor.
They may also have a "wish list" of items like blankets or treats to provide for the animals they treat. Some practices even have internal emergency funds set aside to help pet owners who are unable to pay. Donating to these could help them give care to animals in need.
---
6. Brighten with Blooms
---
7. Write a Note – Using Actual Pen and Paper!
Sure, sending an email or leaving a message on Facebook is great. But as we all know, there's really nothing like receiving a real letter or card in the mail. I love this set of pet themed thank you notes. It's the paw-fect way for any pet parent to express appreciation.
This gesture may be inexpensive, but I guarantee it'll be memorable! Be sure to let your team know why you appreciate them, including specific examples if you have any. And feel free to pop a pic of your pet in the envelope too!
---
8. Make Their Job Easier
While it's not a direct expression of thanks, you can show your veterinary staff that you appreciate them by doing what you can to make their job easier. Make sure that you're on time for your appointment. Being even a few minutes late could leave them running behind for the rest of the day. And speaking of running behind, remember that emergencies and unexpected issues do arise, so be patient if you have to wait a few minutes to be seen. In addition, follow their advice. Feel free to ask questions or make suggestions, but in the end they are the experts on pet health, and they will always suggest what they believe is in your pet's best interest.
Saying thank you to your veterinary team might not take a lot of time out of your day, but it could make a huge difference to the people who do so much to keep your furry friends healthy.