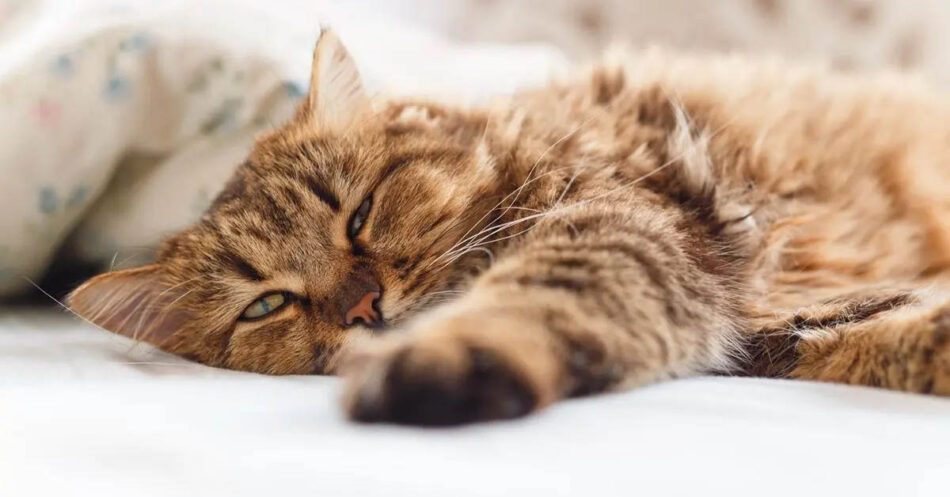 What You Need to Know About Your Cat's Kidney Disease
Our cats' kidneys are responsible for filtering blood, which helps maintain healthy blood pressure, stimulates the bone marrow to make more red blood cells, and much more. These two small, bean-shaped organs are essential to the life of our feline companions. What though, happens when our older cats' bodies stop working as they used to and how can we keep our cats comfortable throughout their older years?
Pin Me!
Kidney (Renal) Disease in Cats
Although some cats are born with kidney problems, what I'm focusing on today is Chronic Kidney Disease (CKD). CKD is the persistent loss of kidney function over time and is very common in older and even middle-aged cats.
Symptoms of Kidney Disease in Cats Include:
Frequent urination, bloody urine, or cloudy urine.
Excessive thirst.
Weight loss or loss of appetite.
Stomach issues such as vomiting, constipation, or diarrhea.
Recurring bladder or kidney infections.
Mouth ulcers or a dull brownish-colored tongue.
Bad breath. It may smell like ammonia or urine.
Dry skin, coat, or eyes.
Weakness, irritability, or fatigue.
The only definitive way to know if your cat has kidney disease is to have her evaluated by a veterinarian who can run tests to diagnose the problem. Cats under 7 need an annual vet wellness visit and cats over 7 will require bi-annual visits. The sooner CKD is diagnosed, the better the prognosis. CKD cannot yet be cured, but treatment can prolong life.
Home Care for a Cat with Kidney Disease
In addition to seeking help from your veterinarian for kidney treatments, there are things that you can do to make your feline have a better quality of life.
From a scientific standpoint, cats are more inclined to drink from moving water. This is because of their natural instincts. In the wild, moving water is usually cleaner than stagnant water, so using a fountain rather than a bowl will encourage her to drink!
In addition, the Catit Flower Fountain uses a special filtration system to keep their water clean and healthy for your kitty.
---
Best Senior Food for Cats with Kidney Disease
---
---
Extra Care & Attention for Your Senior Cat
Remember that your older cat will have increased aches and pains as they age further, so be extra caring to them. This is especially true if they have health issues such as CKD. Even in their senior years though, cats still have a lot of love and companionship to exchange!