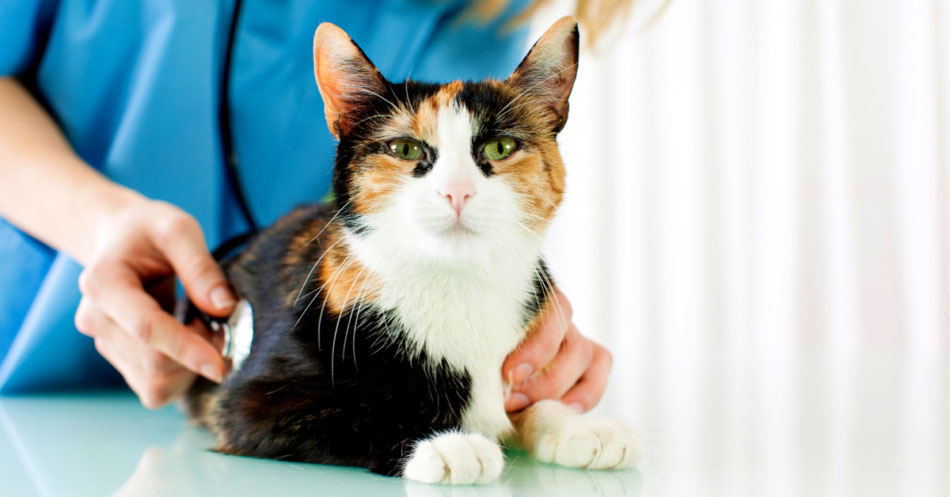 How Often Should You Take Your Cat To The Vet?
As a pet parent, your cat's health is a priority. But it can be difficult to know how often you should take your cat to the vet.
Regular wellness checks can make the difference between a sick kitty and one in purr-fect health.
Find out how often you should really take your cat to the vet. Plus, get essential tips to keep your kitty healthy no matter their age or health needs.
How Often Should You Take Your Cat To The Vet?
For young cats aged 1-6 years, annual visits are recommended, as long as you keep a watchful eye on your cat in between regular checkups.
At age 6, your cat is considered to be entering their senior years, so they should visit the veterinarian twice annually. If your cat is suffering from any health problems, you may need to visit the vet more frequently.
During their wellness visit, your veterinarian will do a thorough physical exam that includes checking your cat's eyes, mouth, and nose. They'll listen to your cat's heart and lungs, and examine their tummy as well as their skin and coat.
You'll want to be prepared to answer several questions about your cat's behavior and health. This is a great opportunity for you to bring up any changes you may have noticed in your cat.
Your vet will also check your kitty's teeth, as dental disease can spread bacteria to other parts of the body.
They'll also check to see that your kitty has a healthy weight. Feline obesity is a concerning problem among housecats. If your cat is overweight, your veterinarian can provide tips to help.
Kittens And Vet Visits
Kittens should visit the vet at least once a month until they're four months old to make sure they get all of their vaccinations.
You'll also want to visit your vet before your cat reaches five months old to be spayed or neutered.
Adult Cats And Vet Care
Take your adult cat to the veterinarian annually. Regular visits will help your vet get to know your cat and allow for early detection of any illnesses.
Senior Cats And Wellness
Cats over six years old should also visit the vet every six months, and more frequently if they have health problems such as obesity, hyperthyroidism, kidney disease, or arthritis.
Once your cat is 15 years old, they're considered geriatric and it's best to visit your vet every three months.
Why Do Some Cats (And Their Parents) Dislike Vet Visits?
The majority of cat moms and dads in the Pet Living community are committed to regular vet visits. However, for a variety of reasons, some limit their vet visits or avoid them altogether. Here are some reasons why:
Anxiety
Fear, anxiety, and stress are among the top reasons cats and their parents dislike regular vet visits.
For some, this is a familiar scene: you search high and low for your kitty who is hiding out of sight, then you struggle to get your ball of fluff into their carrier. The drive to the vet's office is sprinkled with a few low growls and hisses.
By the time you arrive at the doctor's office, both of you are worn out and stressed. And the appointment hasn't even begun! Unfortunately, some kitties remain agitated and in some cases, require sedation in order to be safely examined.
Cost
Truth be told, vet visits can be costly. According to one source, the routine vet visit can range anywhere from $100 – $200, excluding vaccinations, preventative care, and emergencies.
In addition, rising costs can make it more difficult to keep up with scheduled wellness visits. Unexpected emergencies can also create financial hardships. For this reason, having pet insurance is recommended.
In the Pet Living family, pet insurance has helped several of our animals receive timely, affordable medical care.
Although choosing to insure your pet is a personal decision, having it helps you avoid the crisis of a hefty bill that could create financial strain, especially during a time that could be very difficult already.
Indoor Cats
It's a common misconception that indoor cats don't need to visit the veterinarian. Some may assume that since their indoor cats never venture outdoors, they are at a lower risk for health problems and diseases.
However, indoor cats still need regular vet visits for their physical exam and vaccinations. Cats are ex-purrts at hiding illness. Hormone problems, genetic issues, tumors, and other illnesses can be detected by your vet.
Your veterinarian can decide which vaccines your cat needs, based on their age and lifestyle.
A thorough exam from your vet can lead to early detection that can actually help your fur family live longer and healthier. Prevention is easier, more effective, and often less expensive.
How to Prepare Your Cat For Visiting The Veterinarian
Pheromone sprays like this one by Feliway will also help calm your kitty's anxiety.
Kimberly, a devoted cat mom and member of the Pet Living family, can attest to the power of preparation. She explains:
"I definitely pull out my cat's carrier about two days before a vet visit. I spray it down with Feliway as well and just sit it on our living room floor. I didn't do this in the past, and it was always a battle to get them into the carrier. Now, it's a lot easier and they're not as afraid of the carrier. I also notice that they become curious and they sniff it and even crawl inside to see what's up."
Prior to vet visits, you'll also want to get your cat used to being handled. Gentle touching and stroking will become familiar. And your cat will be accustomed to having their ears, paws, and mouth examined.

In between regular vet visits, learn how to check your kitty's vital signs at home. This doesn't replace the expert care of your veterinarian. But knowing your cat's vitals is a good baseline for gauging their wellness.
The Tail End
To ensure your kitty stays in purr-fect health, schedule regular wellness visits with your veterinarian. While the exact frequency will vary depending on your cat's health and age, plan to take your kitty to the vet every six months.
Preventative care and good preparation will help your cat stay healthy and happy for years to come.