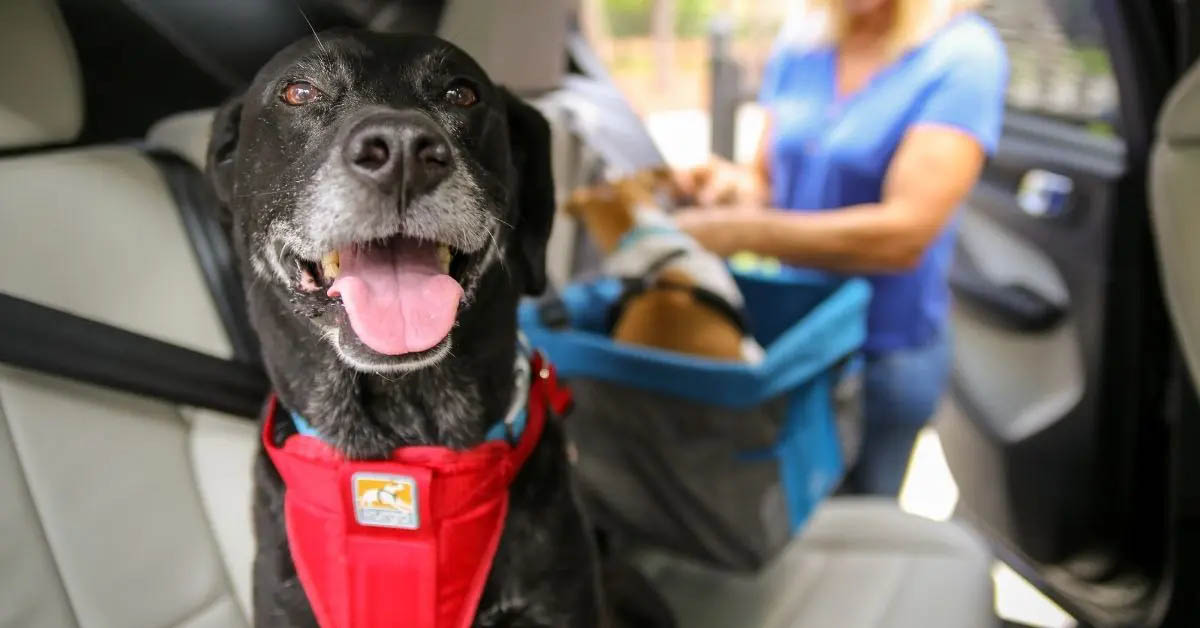 How to Help Your Carsick Dog Finally Enjoy Car Rides
There's nothing worse than looking at your dog's pleading eyes as you walk out the door. Years ago, whenever I would gather my things as I headed to the car, my dog, Chilly, would look at me with the most pathetic look you could imagine.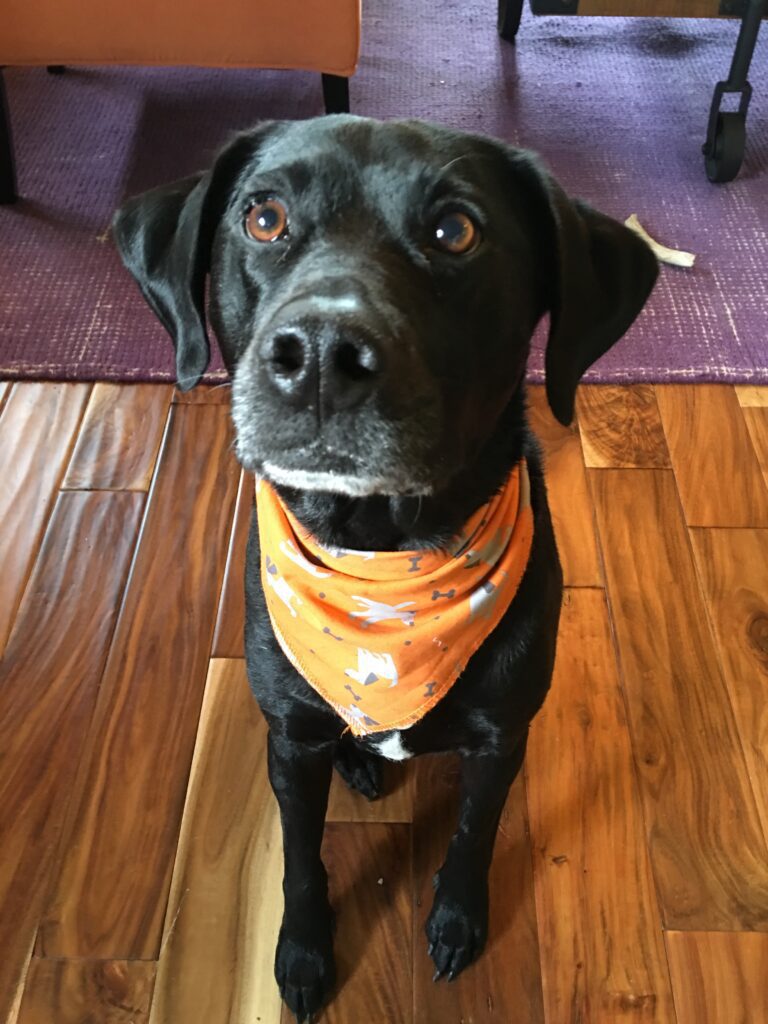 If you have to leave your carsick dog at home when you travel, you know exactly what I mean!
Chilly is almost always by my side, as is our little girl dog, Tulip. We're pretty much inseparable. So when I started recognizing the signs of car sickness in Chilly, it really broke my heart.
Vomiting is typically what most pet parents associate with car sickness. But, as was the case with Chilly, there are other signs your dog could be suffering from motion sickness.
It wasn't until I began educating myself on the more subtle signs of car sickness that I was able to detect Chilly's true misery.
I also learned that Chilly is far from alone. In fact, 48% of dogs suffer from motion sickness.1 Clearly, this is an important issue to address.
Are you worried your dog may get motion sickness in the car? Let's talk about the signs your dog may have car sickness and what you can do to alleviate it and enjoy traveling together again. Spoiler: I can take Chilly on car rides again!
How to Tell If Your Dog Is Carsick
For a long time, I thought Chilly hated car rides. He was always hesitant to get in, and once inside, he would pout. When we were moving, he'd lay on the seat and stare straight ahead.
We'd pass other cars and I'd see dogs with their heads hanging out the window, tongues lapping happily in the breeze, and I'd wonder why Chilly didn't enjoy doing that. "Head out the window" is a right-of-passage doggy activity, isn't it?
It wasn't until I was chatting one day with Dr. Joyce Login, DVM, a veterinarian for Zoetis Pet Care, that I learned about the signs of motion sickness, including car sickness, in dogs. She explained that Chilly could be carsick without me even knowing it. And she said something that really tugged on my heartstrings (cue pet parent guilt). She told me "Dogs that are carsick are truly miserable."
Not only do they feel miserable, but they may become anxious because they're not feeling well. The mere idea of getting in the car may send them into a panic.
All this time, I thought Chilly was just being ornery when he was actually feeling ill. This emphasizes why it's so important to educate ourselves as pet parents. Our dogs can't tell us when they're not feeling well, so it's up to us to advocate for our pets' health and be alert to any signs they're feeling less than amazing.
Take a moment and think carefully about the signs of car sickness listed below. Does your dog show any of these signs?
Drooling

Dry heaving

Excessive lip licking

Excessive panting

Inactivity

Pacing

Restlessness

Shaking

Vomiting

Whining

Yawning

Bracing stance
Some of these signs are quite obvious. Vomiting and dry heaving are pretty big clues that your dog is carsick. But others, such as yawning or bracing, could go unnoticed for years. You may think your dog is simply bored or annoyed, or that he's trying not to fall over when you make a turn.
If your dog is exhibiting any of these signs, it's time to visit your veterinarian. That's what Chilly and I did.
Pin Me!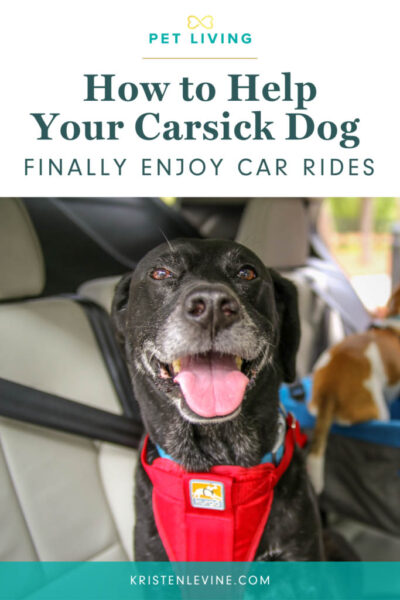 How to Talk to Your Veterinarian About Your Dog's Car Sickness
Your dog's first line of defense against car sickness is YOU! Dr. Login explained that many pet parents don't seek help for their carsick dogs because they aren't aware of the signs or aren't aware their veterinarian can help. And most veterinarians don't bring up the topic on a routine visit.
With that in mind, it's very important to:
Observe your dog's behavior in the car

Take note of the signs of car sickness

Record your dog's signs and symptoms (both on paper and with photos and videos)
To help you analyze your dog's signs, use this car sickness quiz and make sure to bring the results to your veterinarian.
Next, let's talk about what help your veterinarian can provide so you and your furry BFF can enjoy car rides together again.

Medicine for Carsick Dogs
After I took the car sickness quiz, I learned Chilly had many signs of car sickness and I needed to address them with our veterinarian, Dr. Cole, at St. Francis Pet Care Center here in Tarpon Springs, FL.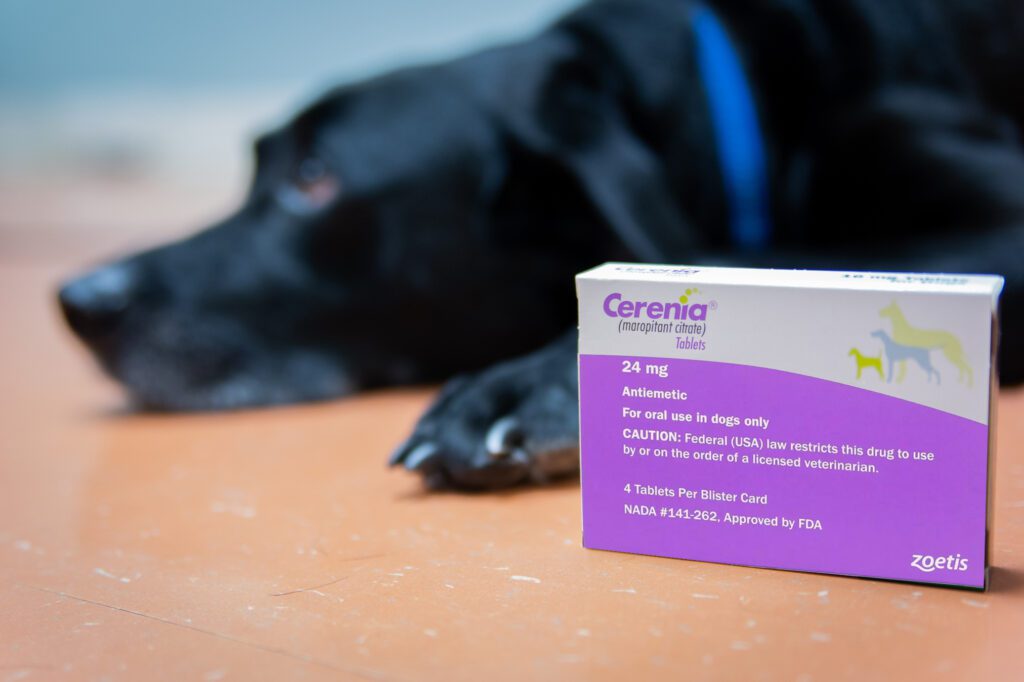 In times past, veterinarians would prescribe things like acepromazine, Benadryl®, or Dramamine® for motion sickness because there wasn't anything else available. The problem is, these are human drugs, not made for dogs, and they only mask the signs. Plus, they can make your dog sleepy or drowsy.
However, there's now a treatment for vomiting due to canine motion sickness that works without making your dog drowsy or loopy. Dr. Cole prescribed Cerenia® (maropitant citrate), the first FDA-approved anti-vomiting medication for dogs.
I wondered how this would work for Chilly since many of his signs of motion sickness were subtle, but caused enough misery to prevent me from taking him on a car ride unless it was absolutely necessary.
What You Need to Know About Cerenia Tablets for Dogs
Cerenia is an antiemetic (anti-vomiting) medication that addresses the cause of vomiting due to motion sickness. It works by blocking a chemical in the brain that controls vomiting. So instead of masking the symptoms, the medication stops the problem at its root.
Although your dog will need a prescription from his veterinarian, you can dose your dog at home. It comes in a once-a-day tablet form and the effects last for 24 hours. To administer, give your dog Cerenia with a small amount of food, two hours before traveling. It's safe to give to your dog once a day, for up to two days in a row.
I follow the dosing instructions and give Chilly his Cerenia tablet two hours before traveling.
Unlike medications like Benadryl®, or Dramamine®, Cerenia comes in multiple dosing sizes, so you don't have to worry you're giving your dog more than what he actually needs. The dosing is based on weight as shown in the Cerenia dosing chart for dogs.
Always follow your veterinarian's instructions created specifically for your dog.
How I Solved My Dog's Car Sickness
Yes, Chilly and I can once again take car rides together! I really couldn't believe the difference in him. It was like night and day! He's now calm but alert and happily gets in the car when it's time to go.
In fact, during the holidays last year, we packed up Chilly and Tulip in the car and made the 4,000-mile trek from Florida to Colorado and back together and without incident! You can read more about our trip and how to prepare for travel with your own dog in this blog post.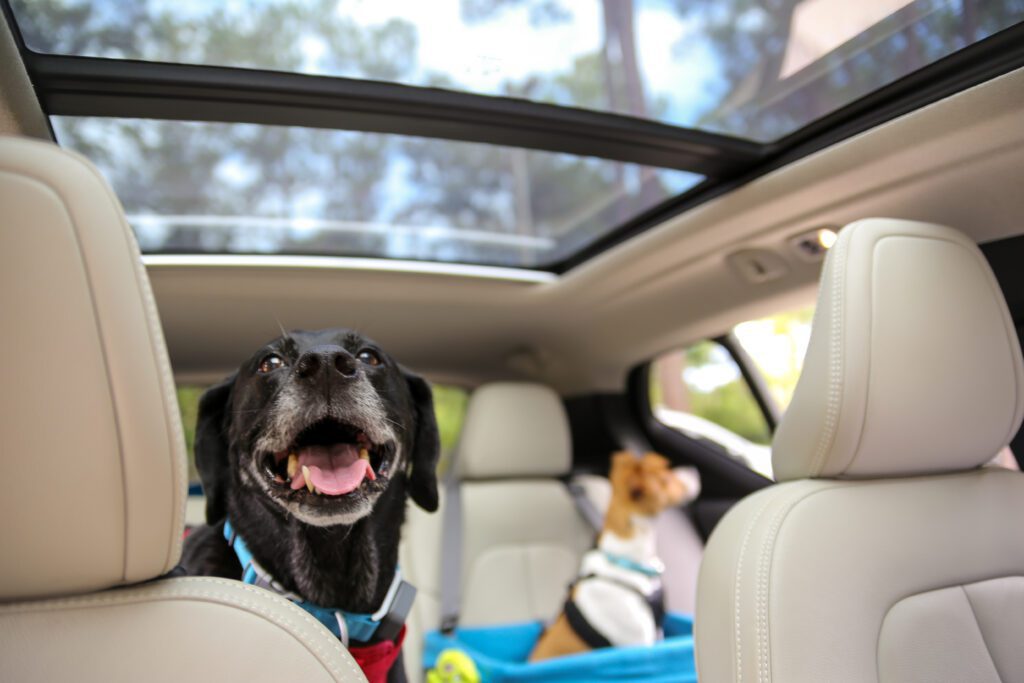 For Chilly, this meant he arrived at our destination alert and ready to play with his doggie cousins. Without Cerenia, he would have stayed home and missed out on all the fun.
Alleviating your dog's car sickness is so critical to his quality of life. Sadly, some pet parents may even delay important visits to the vet or groomer because of their dog's car sickness. Not only is this potentially dangerous for your dog, but it isn't necessary at all!
Ninety-three percent (93%) of Cerenia users were reported to be satisfied with the medication and I can confidently say I'm one of them!2 I hope my experience with Cerenia inspires you to investigate your own dog's signs of car sickness and get the help he needs so you can both enjoy traveling together again.

IMPORTANT SAFETY INFORMATION: Use Cerenia Tablets for acute vomiting in dogs 2 months and older, and for prevention of vomiting due to motion sickness in dogs 4 months and older. Safe use has not been evaluated in dogs with gastrointestinal obstruction, or those that have ingested toxins. Use with caution in dogs with hepatic dysfunction. In people, topical exposure may elicit localized allergic skin reactions, and repeated or prolonged exposure may lead to skin sensitization. See full Prescribing Information.
1Custom Motion Sickness and Noise Aversion Omnibus Pet Owner Quantitative Research Report, December 2018.
2Data on file, Cerenia A&U Report January 2018. Zoetis Inc.
Kristen Levine has a consulting relationship with Zoetis Petcare.
CER-00520A