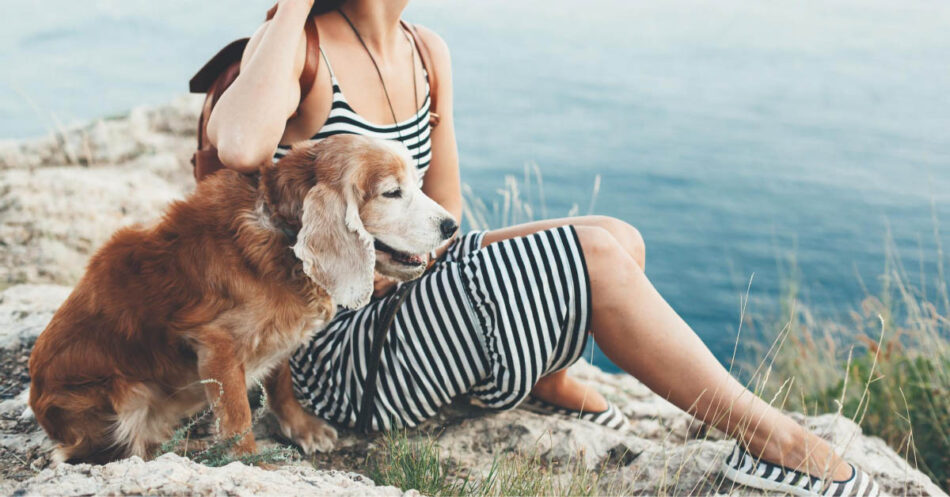 How to Help Your Senior Dog Feel His Best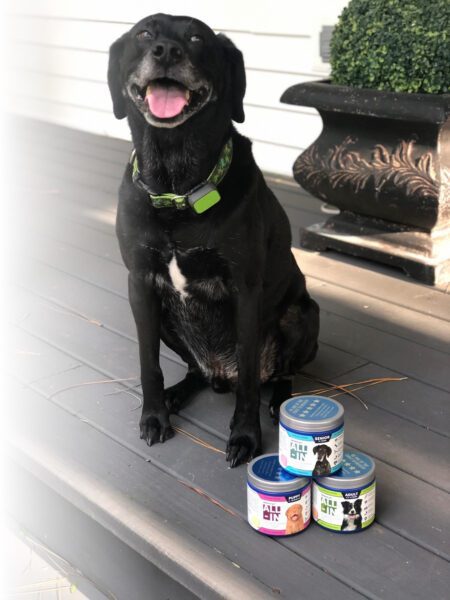 Even if they move a little slower than your average pup, senior dogs are sure to add joy, positivity, and love to any home. With their sweet greying muzzles, patient dispositions, and a lifetime of training, they make excellent companions for pet lovers. To make the most of your time with an older pup, though, proper care for his joints, digestion, coat, emotions, and cognitive health is essential.
One of the very best things you can give your senior dog is Vetericyn's ALL-IN™ Life-Stage Supplement. I've given ALL-IN™ to my oldest dog, Chilly, for quite some time now, and I have nothing but good things to say! You'll learn all about the benefits of ALL-IN™ later on in this post.
Support Your Senior Dog's Joint Health
It's hard to imagine a world where your dog doesn't immediately jump up to greet you at the door. However, this is a reality for many senior pet parents whose loyal canines are struggling due to joint degeneration.
Since their joints produce less lubrication as dogs age, it's common to see joint pain, arthritis, and bone degradation in senior dogs. Depending on the severity, these conditions can leave your dog reluctant to take walks, play, or even stand up. To prevent those problems from worsening, pet parents need to educate themselves and take steps to care for their older dog's joint health.
Pin Me!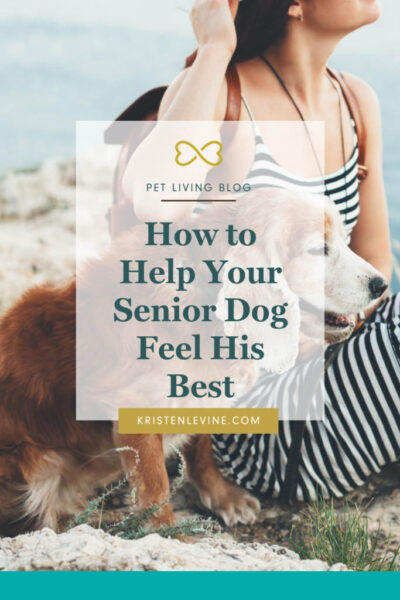 For example, most pet parents already understand the importance of providing regular physical exercise for their puppies or young dogs. But, it's equally important to choose the right activities for your older dog. Your senior pup may still have lots of energy — I know my Chilly does. But pet parents are smart to limit strenuous activities like running and roughhousing for older dogs, as they're more likely to cause joint or muscle injury.
To replace your senior dog's more intense physical activities, try modified exercises like leisurely walks or swimming. Providing a life vest for a water-loving dog will allow him to get all the benefits of movement without added pressure on his joints.
No matter what exercises they choose, pet parents should carefully observe their senior dog's physical behavior. To learn more about your dog's joint health, watch how he walks, stands up or lays down, and plays. If you catch your senior dog favoring a leg, limping, or struggling to get in and out of bed, he may be experiencing pain due to osteoarthritis or injury and you should visit your veterinarian right away. Some pet parents also buy an orthopedic bed for their senior pet, which lessens the pressure on joints during sleep.
---
Joint health support is one of the many reasons I love Vetericyn's ALL-IN™ for senior dogs. Its science-backed, clinically-proven formula helps alleviate joint pain symptoms. It even supports dogs' musculoskeletal system for increased flexibility and mobility. This supplement is an incredible way to help your older dog maintain healthy bone remodeling, bone strengthening, and bone repair.
Use my code PETLIVING to get 20% off your purchase at Vetericyn.com.

Support Your Senior Dog's Cognitive Health
Common signs of CDS in dogs include:
House soiling

Disorientation or confusion

Sleep or activity changes

Wandering or pacing

Not responding to their name or commands
If you notice any signs of CDS in your dog, talk to your veterinarian right away. The best time to begin supporting your dog's cognitive health is now! Thankfully, pet parents can do several things to boost a senior dog's brainpower.
One way to help stimulate an older dog mentally is through puzzle toys, like this Seek-A-Treat Shuffle Bone Toy or this Soft Cube Feeder. Encouraging a pup to work for treats will sharpen his brain while promoting activity and reducing boredom. To fill Chilly's puzzle toys, I use Purina's Bright Minds kibble to support aging dogs' cognitive function. Plus, he loves the taste!
Lastly, give your dog Vetericyn's ALL-IN™ supplement to support your senior dog's brain health. ALL-IN™'s MemoRem® Neuro-Complex for senior K9 promotes the brain's nerve cell function, strengthens memory, and aids in creating neurotransmitters. It even helps protect brain cells by scavenging free radicals, which reduces inflammation and improves cognition. The MemoRem® Neuro-Complex also promotes restful sleep, reduces anxiety, and improves memory in aging dogs, warding off many symptoms of CDS in dogs.
Support Your Senior Dog's Digestive Health
Optimizing your senior dog's diet is the best way to prevent obesity and promote digestive health, which is fundamental to overall health and well-being. A well-planned diet can also help manage specific conditions such as constipation, kidney failure, diabetes, liver disease, joint pain, arthritis, and heart disease. Since a dog's nutritional needs change over time, you may need to consult your veterinarian to determine which food is best for your aging dog.
Additionally, ALL-IN™ can help with an older dog's digestive health. Its senior canine formula contains ingredients that help bring blood sugar, cholesterol, triglycerides, and blood pressure into a normal range. It also stimulates the growth of beneficial probiotic bacteria to help aging dogs to maximize nutrition from their food and absorb vital nutrients into their bloodstream. An extra boost of fiber in the digestive complex also keeps the aging canine's bowel movements regular. I can speak to that, as Chilly's bowel habits are much more regular, and his stool is more formed since starting ALL-IN™.

How to Keep Your Senior Dog's Coat Healthy
As a dog ages, his coat can lose its luster. Usually, dull fur signifies that a dog isn't absorbing enough nutrients from his food, so ALL-IN™'s prebiotic complex often takes care of that. ALL-IN™ has certainly helped Chilly maintain a shiny, healthy coat, even though he's ten years old! If you're ready to try ALL-IN™ yourself, don't miss out on my 20% friends and family discount by using the code: PETLIVING.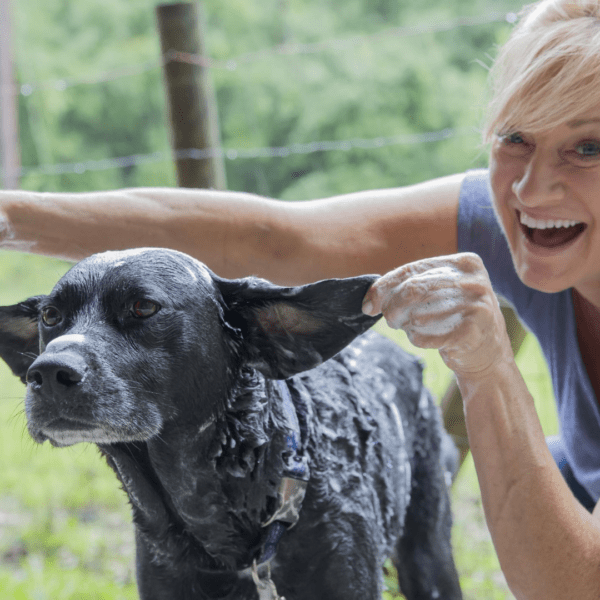 Of course, regular brushing and bathing are also a must. I use a shampoo formulated for dogs, like FoamCare, to keep bath time as quick and healthy as possible. It comes in an easy-to-use spray bottle, so there's no fussing with a cap. To make washing easier on your own back, I recommend using a Booster Bath. The Paws for Thought booster bath and steps, are excellent for senior dogs. Additionally, try a Waterpik for the fastest, most stress-free bath time routine ever.
Support Your Dog Emotionally
Aging dogs experience many changes, but one thing always stays the same: our senior dogs need as much love and attention as ever. Our dogs can't tell us when they hurt or don't feel right, so they rely on us to take the best care of them and anticipate their needs. And even if they're not jumping around when we enter the room, excited as a puppy, we can be sure that they still want to bond with us.
So, do your best to provide plenty of bonding time that includes snuggles (if your dog likes to snuggle), playtime, and lots of attention. Tell your dog you love him (here's how). Senior dogs need more quiet time and may need your protection against small children, who tend to pull fur and tails. For more information on bonding with your dog, download the free ebook below.
Lastly, be sure to enjoy your time together. Stop and smell the roses. Take your senior dog on special outings and adventures. Make memories together, and remember to enjoy your life together mindfully.