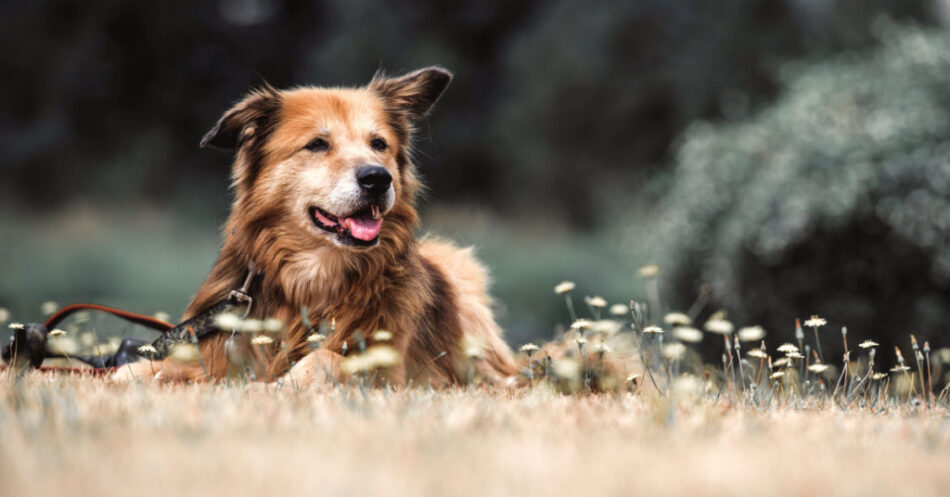 9 Signs Your Dog Might Have Hip Dysplasia and What to Do for It
My dog, Buck, was diagnosed with hip dysplasia before his first birthday.
You might not think a little golden lab could have such a serious problem at a young age, but it's more common than you might think.
Whether you have a new puppy or a senior dog, understanding hip dysplasia and what to do about it is important for your dog's health, happiness, and well-being.
What is Canine Hip Dysplasia?
Just like in humans, your dog's hip joint is a ball and socket mechanism. When your dog is a puppy, these bones must grow at equal rates, otherwise the joint may be too loose, causing instability. You might see this, as we did with Buck, in their gait. It may appear to pop or lock or seem very lax.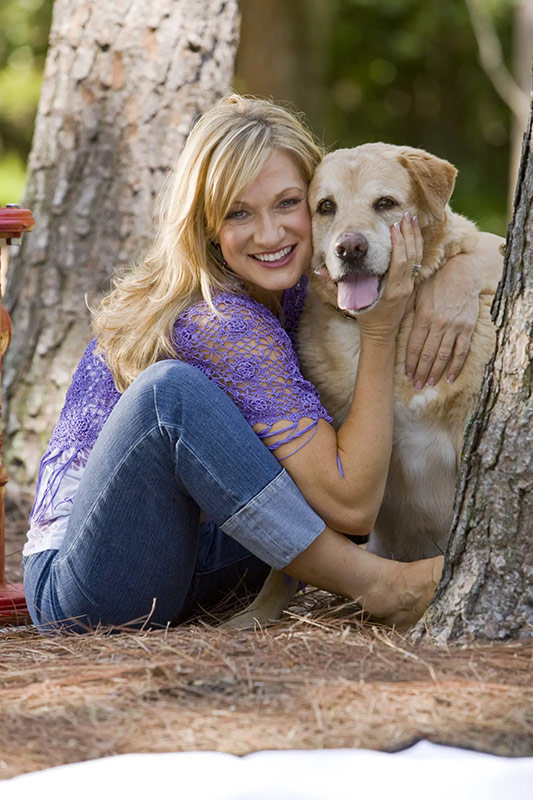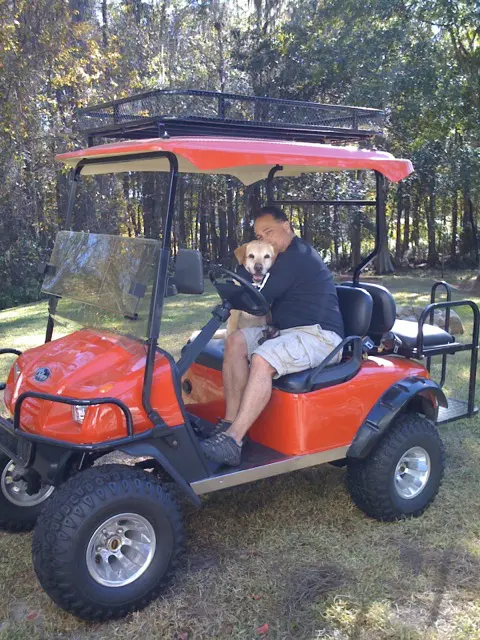 What Causes Hip Dysplasia in Dogs? Is My Dog at Risk?
Hip dysplasia can occur at any age, although the intensity of symptoms may be more obvious in their older years, as was the case with Buck.
Larger breed dogs are more prone to hip dysplasia, but it can occur in small dogs, too.
Other risk factors include:
Obesity (extra weight is hard on the joints!)
Injury to ligaments and bones
Overuse or overextension of joints at a young age
Genetics (giants breeds like German shepherds or mastiffs are more at risk)
Hormone disruption (spaying or neutering too early)
Did you know that, as a general rule, you shouldn't jog with your puppy before the age of one? Their joints are still forming and overuse can turn into abuse that causes long-term damage.
Signs of Hip Dysplasia in Dogs
At eight months of age, Buck was diagnosed with hip dysplasia by our veterinarian. They examined him, took radiographs, and before his first birthday, he had surgery. With Buck, it was clear something was wrong by the way he walked. His gait was always a bit "funny." As a puppy, he was healthy and was able to compensate for the laxity in his joints.
But with older dogs, you may have to pay a bit more attention. What may seem like behavior resulting from aging, may actually be hip dysplasia. Here are some signs to look out for:
Hesitation when climbing, jumping, or even getting up
Lameness
Decreased activity
Overdeveloped shoulder muscles (compensating for weak hips)
Underdeveloped rear muscles
Looseness in the hip joint
Unusual gait, sometimes with a slight hopping like a rabbit
Obvious pain
Emotional cues, like anxiety
One thing that I wished I had known more about when Buck was alive was how much the pain he experienced affected him emotionally. The pain was a lot on his nervous system and it caused him to have an exaggerated fear response.
Buck became terrified of noises to the point where he was, as a veterinary behaviorist explained to me, having a panic attack. It greatly affected his quality of life, as well as ours!
He also became more afraid of being alone, to the point where I would have to put my car in neutral and roll out of the driveway so he wouldn't hear me leave! You can read more about Buck's experience with separation anxiety here.
Bottom line, pain affects your dog in ways you may not even think about, so it's important to get them treatment as soon as possible.
Pin me!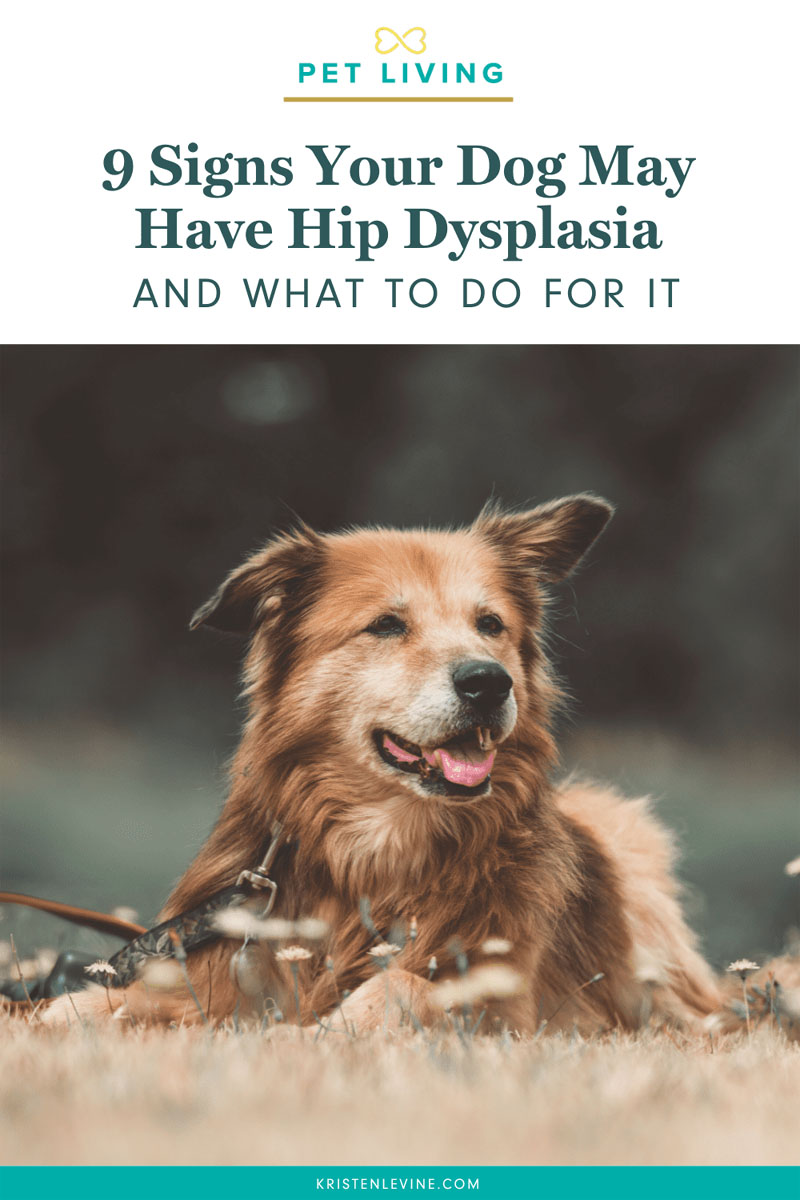 How to Manage Your Dog's Hip Dysplasia
As I mentioned, there were a few things I would have done differently with Buck. I was glad he got the surgery. It allowed him to live most of his life without pain.
He did end up taking carprofen, or Rimadyl, which is an NSAID made for dogs. That helped greatly. In the end, I don't believe there was a whole lot we could do to prevent his hip dysplasia, but I've learned a thing or two since then about how to better care for your dog's joints as they grow.
When we got our dog Tulip in 2020, right away I started her on a supplement for her joints. As I mentioned, hip dysplasia really starts when the ball and socket aren't growing at the same rate. So giving your puppy supplements for healthy bones is really important.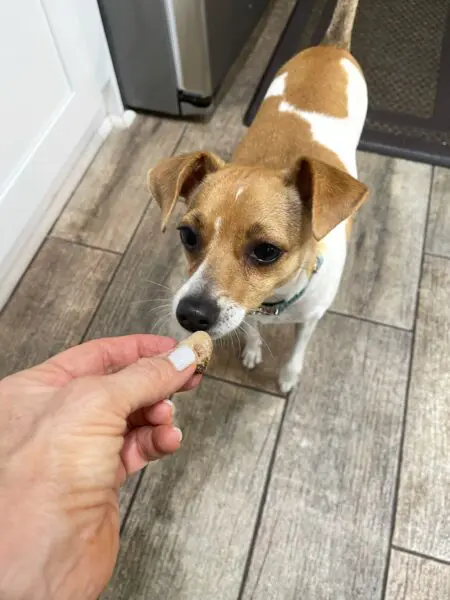 Unfortunately, many pet parents don't think of giving their dog a joint supplement until the later years. However, puppyhood is perhaps the most crucial period for providing joint support as those formative years will impact the rest of their lives.
My absolute favorite supplement is ALL-IN™ from Vetericyn®. If you've been reading my blog for a while, you know how much I love their products. They're backed by a lot of research and when they create a product to help our pets, it's with a lot of testing and consideration, so I feel confident their products are safe and effective.
ALL-IN is unique in that it's designed to be highly absorbable. It contains a blend of prebiotics, vitamins, and minerals in amounts that are adjusted as your puppy grows. Supplements for dogs shouldn't use a one size fits all approach. A puppy's needs are a lot different than a senior dog's needs.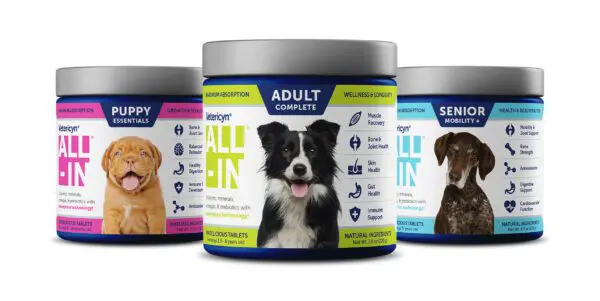 We started Tulip on the puppy formula, but around 18 months of age, we transitioned her into the adult formula. When she turns 7, we'll start her on the senior formula.
I do wish we had started Buck on a supplement when he was younger. Although it wouldn't have necessarily prevented his hip dysplasia, it may have eased his symptoms, especially as he got older and developed arthritis.
To try ALL-IN for your dog, at checkout, copy/paste my affiliate code PETLIVING to get 20% off your order.
Besides joint supplements, there are several other things you can do to help your dog with hip dysplasia, including:
Weight loss, if they're overweight
Physical therapy
Gentle exercise, like swimming (Buck loved the pool!)
Medications (like Rimadyl)
When to Consider Surgery
When all is said and done, your dog may still need surgery, as Buck did. Only your veterinarian is qualified to tell you if that's your dog's best option.
Yes, surgery is expensive, but you can't put a price on your dog's quality of life. If other therapies aren't managing the pain, or if it's impacting your dog's mobility, surgery is often recommended. Hip dysplasia is a degenerative disease, so it won't get better on its own.
I always recommend pet parents get health insurance for their pets. We use Healthy Paws Pet Insurance and it's literally saved us tens of thousands of dollars through the years. Then, if your dog needs surgery, you don't have the added stress of wondering how you'll pay for it.
Even if you opt to have your dog undergo surgery, it's important to maintain their joint health afterward, using joint supplements like ALL-IN, exercise, and weight management.
The Tail End
A hip dysplasia diagnosis does not mean couch confinement! Your dog may still live a happy, active life, just like my Buck did. With mobility exercises, joint supplements, and weight management, along with interventions your veterinarian recommends, you and your dog can live your best lives together, even with a hip dysplasia diagnosis.

This post was sponsored by Vetericyn Animal Wellness, but all opinions and recommendations are paw-thentically my own!