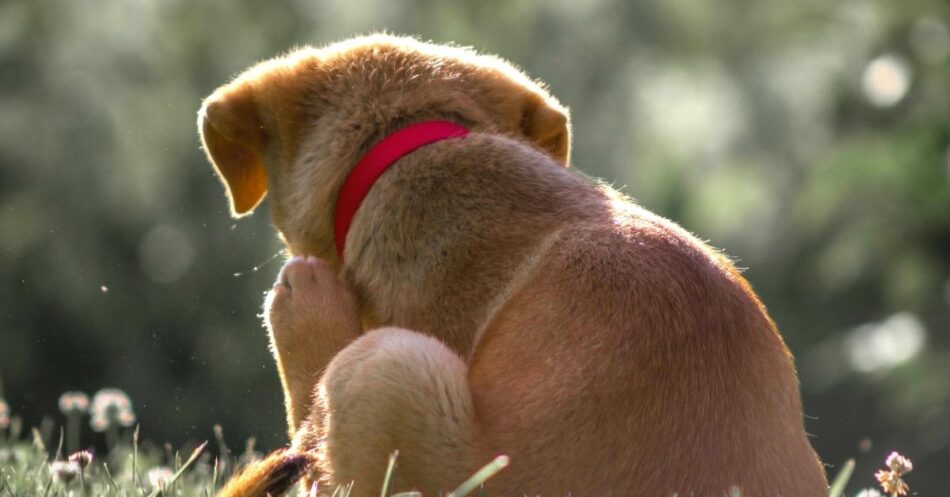 The Best At-Home Treatments for Dog Bug Bites
When it comes to nasty bug bites on our own skin, usually we know just what to do. But the ointments and treatments we use on ourselves aren't safe for our dogs since they'll likely lick it off and risk ingesting it. So what do you do when your dog is suffering from a bug bite?
How to Identify Bug Bites on Dogs
First, it's important to know how to tell if your dog has a bug bite. This is sometimes trickier than you might think. Dogs frequently scratch themselves anyway, so if you're not paying very close attention, you might not notice if your dog is scratching in the same spot over and over again.
Add to that, some dogs have very thick coats that make it hard to see if the skin has been affected by a bug bite.
Some signs your dog has been bitten include:
Excessive scratching
Gnawing or biting
Hair loss
Rash
Swelling at the site
Red, inflamed skin
Behavioral changes, like excessive whining, especially while scratching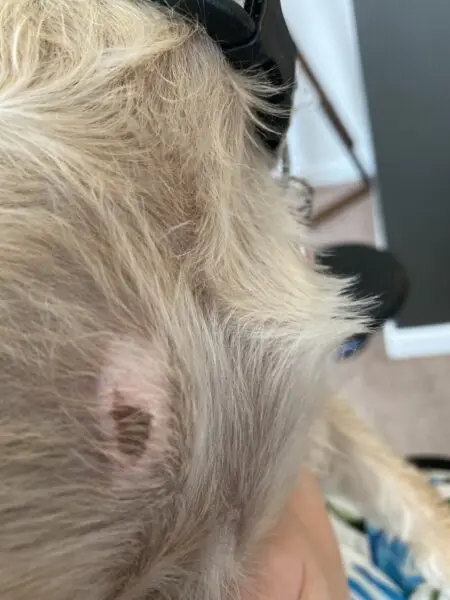 When a puppy in our Pet Living family got a flea bite from visiting an infested house, her mom didn't notice it until several days later when the bite turned into a wound and was raw and bleeding from excessive scratching. And we fawn obsessively over our dogs here!
So it's really quite easy to miss bites, but very important to treat them when they happen so they don't become infected.
Common bugs that bite dogs include:
Fleas
Mosquitos
Ticks (see this post if your dog has been bitten by a tick)
Wasps, bees, and hornets
Mites
Ants
Some of these bites are relatively harmless, other than the risk of skin infection due to excessive scratching or biting at the site. However, others, such as tick bites and insect stings, may need to be evaluated by your veterinarian. Tick bites can lead to more serious issues, such as Lyme disease, and stings can cause severe reactions in dogs that are sensitive.
In addition, some dogs get an allergic reaction to flea bites that goes beyond a simple itch. Just like with any other allergen, such as ragweed or pollen, this reaction can trigger an immune response that causes dogs to relentlessly bite and scratch. Many dogs that suffer from this kind of reaction need to be treated with medication.
Pin Me!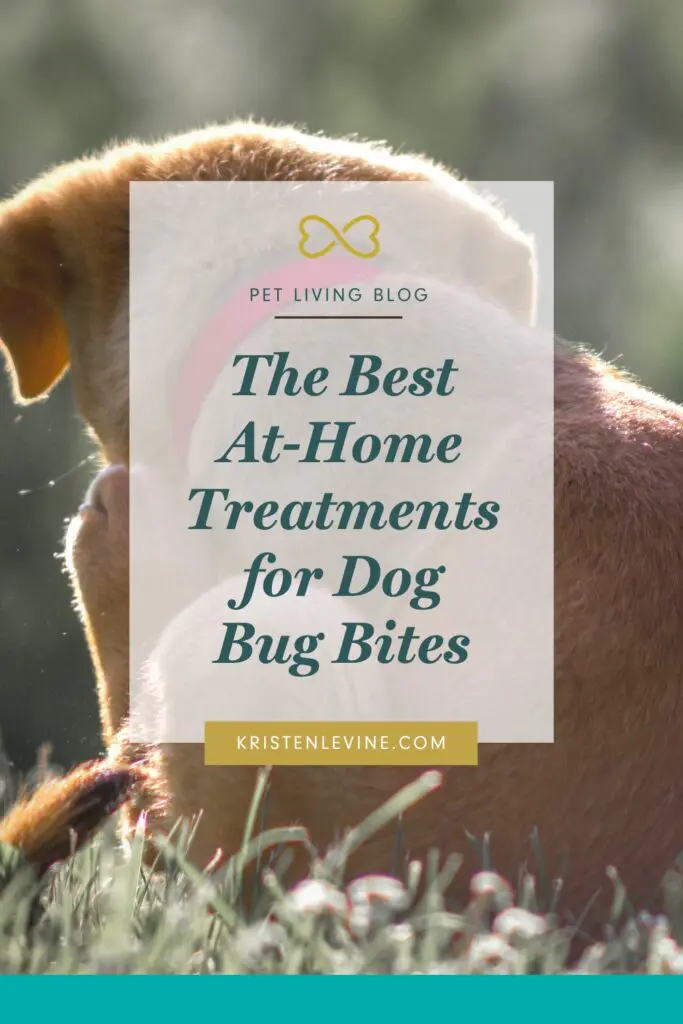 It's also important to note that some bug bite symptoms are also the same as those from allergic dermatitis or contact dermatitis. This is a chronic skin allergy that needs to be treated by your veterinarian.
But if your dog's symptoms are clearly from a routine bug bite, in most cases, you can easily treat the bite at home.
How to Treat a Bug Bite on a Dog
We live in Florida, so bugs are everywhere! Our dogs, Chilly and Tulip, are frequently outside so it's important for me to have a plan of action when it comes to insect bites.
There are several products I keep in my pet medicine cabinet that help to either ward off bugs or treat bites when they happen. First and foremost, let's talk prevention.
1. Prevention
It's not possible to prevent every bug bite, but certain insects can be killed even before they have the chance to bite your dog. Flea bites are often prevented with medication, like Trifexis, which also treats parasites and prevents heartworm. It's a triple whammy! And in my experience, this medication has proved very effective. It's a prescription-only medication, so you'll need to ask your veterinarian if it's right for your dog.
If ticks are prevalent in your area, ask your veterinarian about prevention and treatment with Simparica. This chewable medication is safe for puppies as young as 8 weeks old and protects your dog from ticks, heartworm, fleas, and intestinal worms.
2. Site-Specific Bug Bite Treatment
Try as you will, you simply can't prevent every bug from biting your dog. So when the inevitable happens, it's important to remain vigilant in treating the bite before it becomes infected. However, even if an infection does occur, you can take steps to soothe the area and heal the skin quickly.
Start by bathing your dog with a medicated shampoo, like Vetericyn's Medicated FoamCare Shampoo. It's what I use on my dog, Chilly, to soothe his itchy skin (he has allergic dermatitis). It sprays on and you need very little of it to work into a lather, so it's easy to use.
Not only does it soothe hot spots, dry skin, and dermatitis, it enhances your dog's natural immune system against future dermatological problems.
I bathe Chilly once a week with FoamCare and it almost immediately calms his itchy skin, plus it makes him smell great!
Bath time is also a great opportunity to do a skin check. As you massage the shampoo into your dog's coat and skin, check for bites, rashes, scabs, and other telltale signs of unwelcome visitors of the insect variety. You'll want to carefully note these spots because next, we're going to treat them.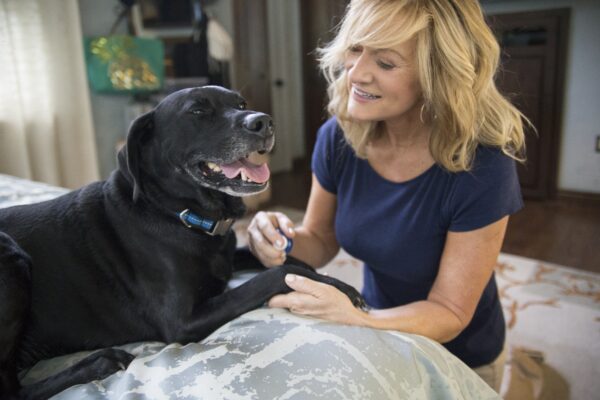 Next, treat the bite with an anti-itch, antimicrobial spray. My preference is Vetericyn Plus® Antimicrobial Hydrogel. I use it on Chilly when he has a bite, or really any sort of skin irritation. Look how fast it works!
This antimicrobial spray is designed to help flush out cuts and abrasions, including those received from scratching or
gnawing at bug bites. It also moisturizes the skin and helps protect it from infection. In addition, its slightly cooling properties help to alleviate itchiness.
I always keep a bottle of this around and I can't tell you how many times I've been happy to have it on hand! Use my code PETLIVING to get 20% off your purchase at Vetericyn.com.
Next, you need to dry the skin and allow it to breathe.
It might be tempting to wrap the affected area in bandages to prevent your dog from scratching or biting it, but, just as with hot spots, the moisture trapped under the bandage may fuel infections. You need to allow the affected skin to breathe.
However, if your dog simply won't leave the area alone and his scratching is preventing proper healing, you can try using a protective collar like this one. It's a bit more comfortable than the typical plastic E-collars, and as long as your dog can't reach the infected area, it's doing its job!
Lastly, if the skin irritation becomes worse or won't heal, it's important to see your veterinarian. As mentioned before, bite wounds can lead to infections and your dog can't tell you when he's in pain or not feeling good. So it's always best to err on the side of caution and rule out any serious bite wound consequences.
Happily for you and your dog, most bite wounds are easily treatable at home so you can enjoy the outdoors together, worry-free!