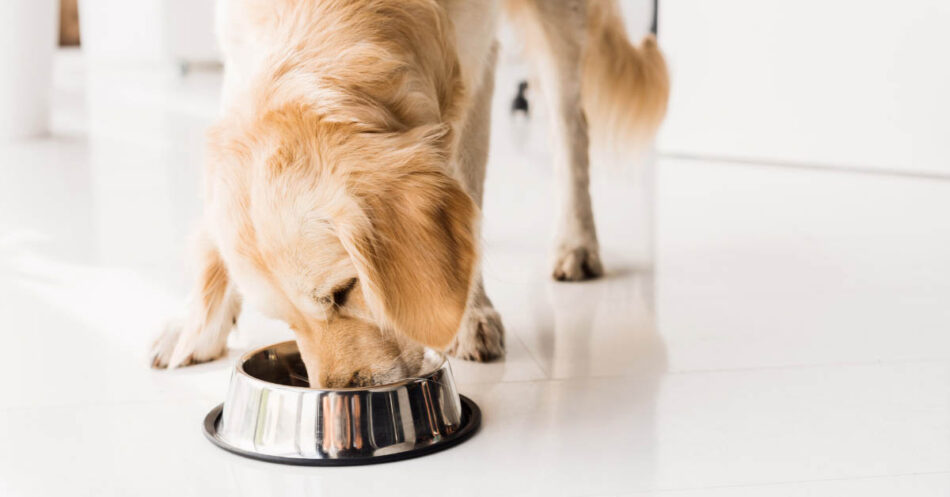 3 Unique Tools to Help Curb Your Dog's Obesity
A couple of years ago, Chilly had to go on a diet. A little too much lazing around during the hot summer months (and maybe a few too many treats) had caught up with him, and he'd put on about five extra pounds. By following our veterinarians's recommendations for feeding and making sure he got the exercise he needed, we were able to help him reach a more healthy weight. And since then we've been careful not to let his weight creep back up.
Pin Me!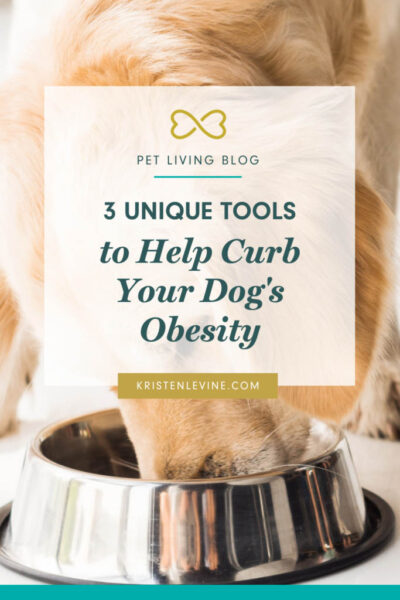 Pet Obesity – The Struggle is Real
When it comes to the struggle to maintain a healthy weight, Chilly isn't alone. Pet obesity is a huge issue in the US, and it's getting worse. According to a 2017 survey, 56% of dogs are either overweight or obese. That's up from 54% in 2016. And even though dog parents might not mind the way our tail wagging friends look when they put on a few pounds, the risks to their health are too serious to ignore.
Dogs who are over their ideal weight are at higher risk for conditions like arthritis, high blood pressure, respiratory issues, and even some cancers! These health risks not only shorten their life expectancy (which already isn't nearly long enough), they can also drastically reduce their quality of life while they're with us.
The good news about pet obesity is that, with a few adjustments, we can help furry family members reach and stay at their ideal healthy weight. And dieting isn't nearly as traumatic for our dogs as it is for us! They can't open the refrigerator or freezer, so they'll never give in to those late-night ice cream cravings. And dogs never mind working out. For them, exercise is just another chance to have fun with their favorite humans.
Let's face it. Most of us have busy lives, and the thought of making adjustments to our pooch's eating and playing routines can seem a little overwhelming. In this post, I wanted to let you know about a few super cool tech-smart products that can be managed with a simple app on your phone. They could be just what you need to help your pup lose a few pounds. And even if he's already at a healthy weight, they can make your life as a pet parent just a little easier!
3 Tech-Smart Ways to Help Curb Pet Obesity
1. Portion Control
One of the keys to successful weight management is portion control. Most dogs will eat too much if they're given the chance, so don't count on your furry friend to stop when he's had enough! One way to make sure your dog isn't eating too much is to ask your veterinarian how many calories he should have. Then measure out his food for the day (including treats) and make sure that you stick to those limits. Or, even easier, you could use a feeder that does the measuring for you.
Chilly and I recently got to try the Wagz™ Serve Smart Feeder, and we love it! It has an automatic dispenser that can be programmed to deliver the right amount of food at the right time. So, even if you're working late, your dog's feeding schedule doesn't have to change!
The Serve Smart Feeder can also work with the Black + Decker Smart Collar to monitor your dog's activity level and measure out more or less food, depending on how active he's been. And if you have more than one dog, it can read a pet ID tag in their collars and make sure each pooch gets the right amount of food!
2. Find Time for Exercise
Combined with portion control, regular exercise is a must to fight pet obesity.
For dogs, the general recommendation for exercise is about 30 minutes each day. In order to make this work for you and your pooch, it's important to find something that you both enjoy. Maybe you want to get up a few minutes early and enjoy a brisk morning walk. Or maybe you'd love an after dinner trip to the park to play fly-ball or Frisbee.
Even though 30 minutes doesn't sound like a lot of time, with our hectic schedules, sometimes it's hard to find the time or the energy to get moving with our dogs. Saving a bit of time in other pet-care routines can help. After all – when you're a busy dog parent, every minute counts!
Shaving a few minutes off of your feeding routine could be the first step towards creating enough time to get moving with your dog. The Wagz™ Serve Smart Feeder can cut down on the time you spend feeding your dog by measuring and dispensing his food. It comes with a storage hopper that you can fill yourself. Or you could save yourself the time and energy you spend wrestling with awkward (and heavy) bags of food and try out Smart Boxes of Whello™ Dog Food. It comes in a smart box that's the paw-fect size to snap right in to the feeder. The feeder keeps track of how much food you have and you can automatically order more Whello™ using Amazon Dash when you're running low.
Think about the time you would save if you never had to lug around those heavy bags of dog food. And you'd never have to drop everything to run out and buy more when you've suddenly run out. Now you can take all that time and use it for a few extra rounds of fetch or another trip around the block with your walking buddy!
3. Limit Treats
Sometimes we humans use food to fill an emotional need, but our pups don't feel the same way. If we resist the urge to show our dogs love by giving them treats we can avoid sabotaging their weight loss goals. Instead of expressing your love with a treat, try a nice belly rub or a scratch behind the ears. This will make your pooch just as happy, if not happier.
Many of us are away at work during the day, and we only have a few hours in the evening with our dogs to make up for lost time. It would be easy to over compensate with a few too many goodies during that time. Or, you could use smart products to stay connected all day long!
Chilly and I have been trying out the Petzi™ Smart Treat Dispenser to enjoy some together time when I'm not home. It is so much fun! I can use my smart phone to check in on him any time. The Petzi™ Smart Treat Dispenser lets me give him a treat if I want, but it also has audio and video features that let me use my smart phone to talk to him, see him, and even take a picture if he's looking especially cute!
I always make sure to include any treats I plan on giving him in his daily measurement of food. That way I don't accidentally give him too much.
I'm loving the products I've tried from Wagz™ because they're not just gizmos for your pets. Rather, they offer practical solutions to improve your life, and your pet's life too!
This is a sponsored post. However, all opinions and anecdotes are my own, and I never promote any products or brands I don't believe in. ~Petfully yours, Kristen