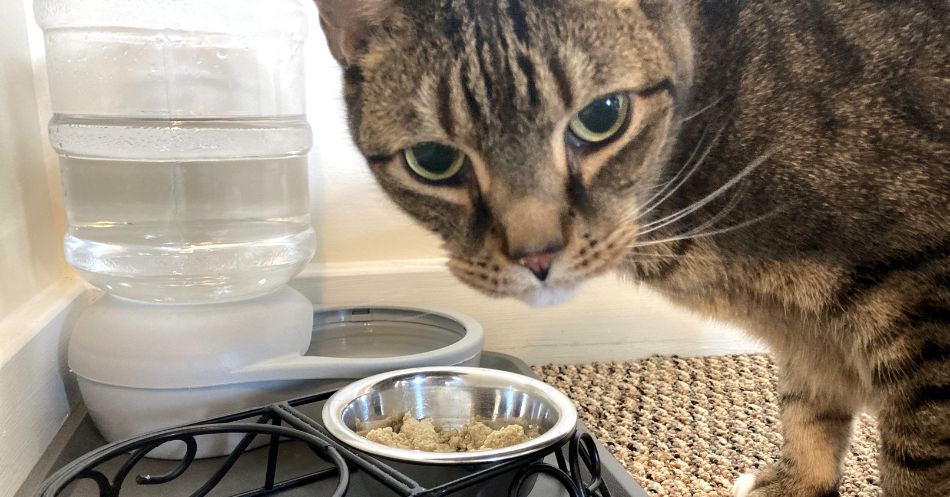 A Smalls Cat Food Review as Told by 5 Picky Cats
We had three of our Pet Living Family pet parents give Smalls Cat Food a try. Smalls advertises their cat food as a healthier option made from human-grade ingredients.
Sounds great – but does it live up to the hype?
What Is Smalls Cat Food?
Smalls Cat Food is a human-grade cat food that is available in frozen and freeze-dried varieties. It is made from USDA-certified, humanely harvested, and sustainably sourced ingredients. It has no preservatives, and it is grain-free and BPA-free.
What Types of Food Does Smalls Cat Food Offer?
The frozen varieties are available in Smooth and Ground Bird (chicken), Smooth and Ground Other Bird (turkey), Smooth Cow, and Smooth Fish (cod and salmon).
The freeze-dried raw varieties are available in Bird, Other Bird, and Water Bird (duck). It was a bit difficult to find the freeze-dried raw options from the main menu, and you may have to do a Google search to get to it.
Our reviewers all reviewed the frozen Smalls Cat Food products, and they tried all six varieties.
Here's What Happened When Our Cats Tried Smalls Cat Food
All five cats were presented with the six varieties of frozen cat food over the course of a couple of weeks.
Pin me!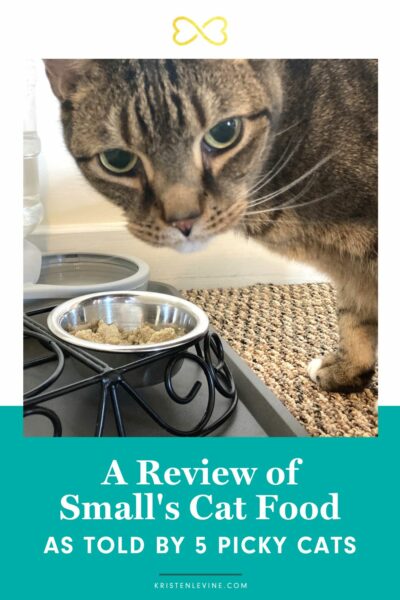 Did the Cats Like It?
Of course, cats are known to be opinionated creatures, and our feline reviewers are no exception. Cairo, Hibiki, and Dita all enjoyed trying the new cuisine.
"Cairo seemed to lap up just about any of the flavor options I presented him," Adia said, "but I noticed that the Bird and Other Bird options were lapped up the quickest. Fish was the first one where he didn't completely lick the bowl clean."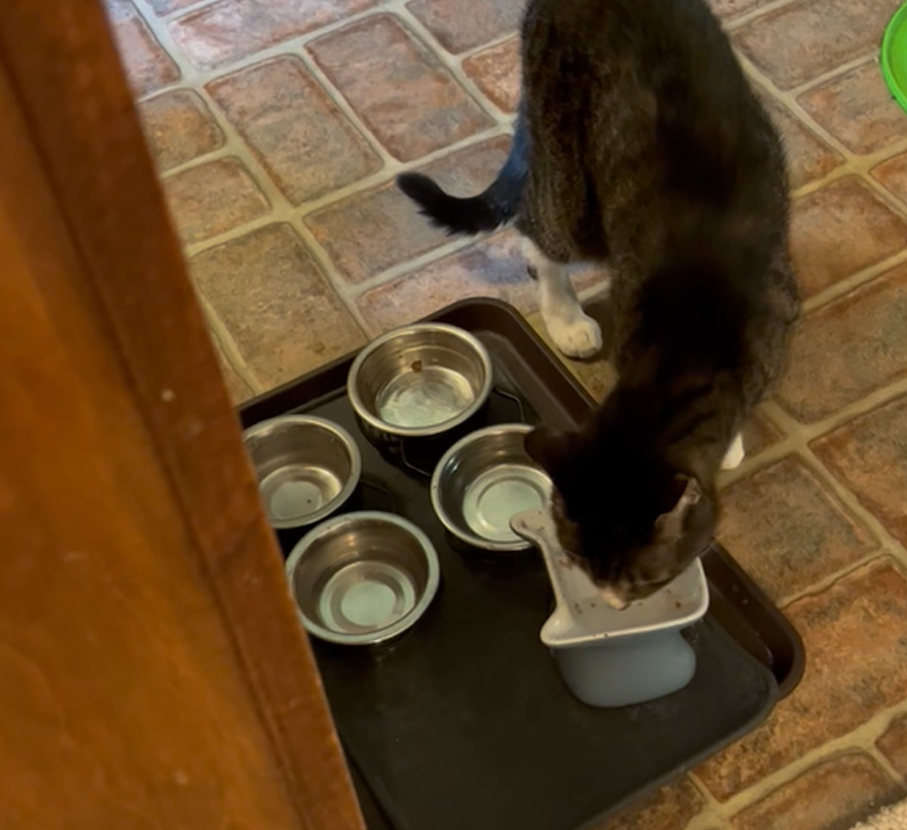 Alyssa saw a similar reaction in her cats. "When I gave it to Hibiki and Dita for the first time, I opened the package and let them smell it a little first to get their reaction. They were licking their lips immediately!"
The Cow and Bird options were crowd favorites. Hibiki also loved the Fish choice, but Dita wasn't as excited about it.
Harriet and Sophie were the lone dissenters in the group. "I'm afraid Harriet and Sophie weren't as willing to try it," said Kim. "They're reaching their senior years and don't really like change."
Smalls acknowledges on their website that some cats may need time to transition, and they provide a step-by-step process to help finicky felines find their new favorite food.
It all depends on your cat, though, and our reviewers all appreciated that Smalls offered a sampler pack so you could see your cat's preferences before committing to ordering a full supply.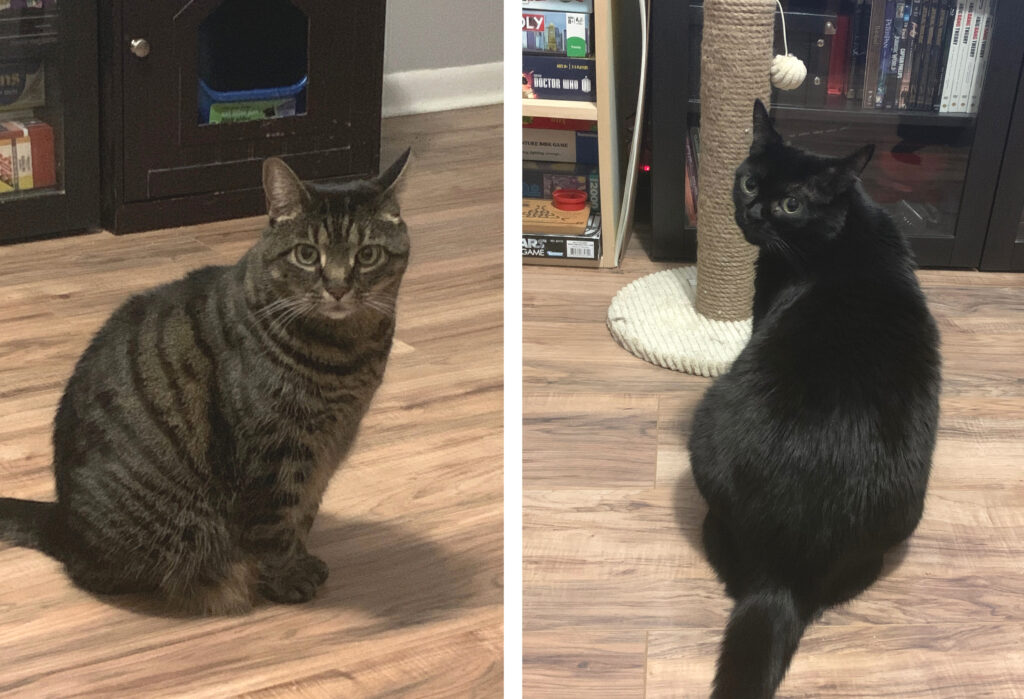 Were There Any Changes in the Cats' Behavior or Appearance?
The three cats who enjoyed and ate their fresh frozen food all showed positive changes in both behavior and appearance.
"I noticed an immediate change in my cat," Adia said. "For the first time in months, he was excited about meal times again!"
Cairo is a senior cat and had been losing weight steadily, but because he enjoyed eating Smalls regularly, he gained a healthy amount of weight. Adia also noticed, "He seems a lot more energetic, and his fur is incredibly soft."
Alyssa had a similar experience. "Dita is a bit picky and sometimes has tummy issues, so it's been hard to keep weight on her her whole life. She actually gained weight for the first time in ages!"
Dita also experienced an increase in energy. "She's been racing around the house and playing like she's a kitten," said Alyssa.
As far as Hibiki goes, Alyssa noticed recently that he had lost a little muscle mass in his back legs.
"I thought it was just because he's getting older, but it's come back since he's been eating Smalls. And he was already king of the zoomies, so I don't know that that's changed much."
Smalls claims that a perk of simpler foods is that your cat's poop won't stink as bad, and Adia found that to be true as well.
What Are the Pros of Smalls Cat Food?
Our reviewers found that Smalls' claims of improved health and appearance were true in their cats' case.
And, while two of our cat taste-testers were not ready to change from their regular meals, the cats who enjoyed it really enjoyed it and looked forward to each meal.
The wholesome ingredients and gentle cooking methods really appealed to our reviewers as well.
"It means a lot to me that the food is human-grade with no added gums or preservatives – something I value in my own ingredients," Adia said. "I just appreciate that they give you what it says on the packaging: straight-up meat!"
Alyssa agreed. "That was actually one of the first things I noticed when I served it to my cats – it smells just like what it says it is. I can't think of any regular cat food where I've thought it smelled like the meat that was supposedly in it."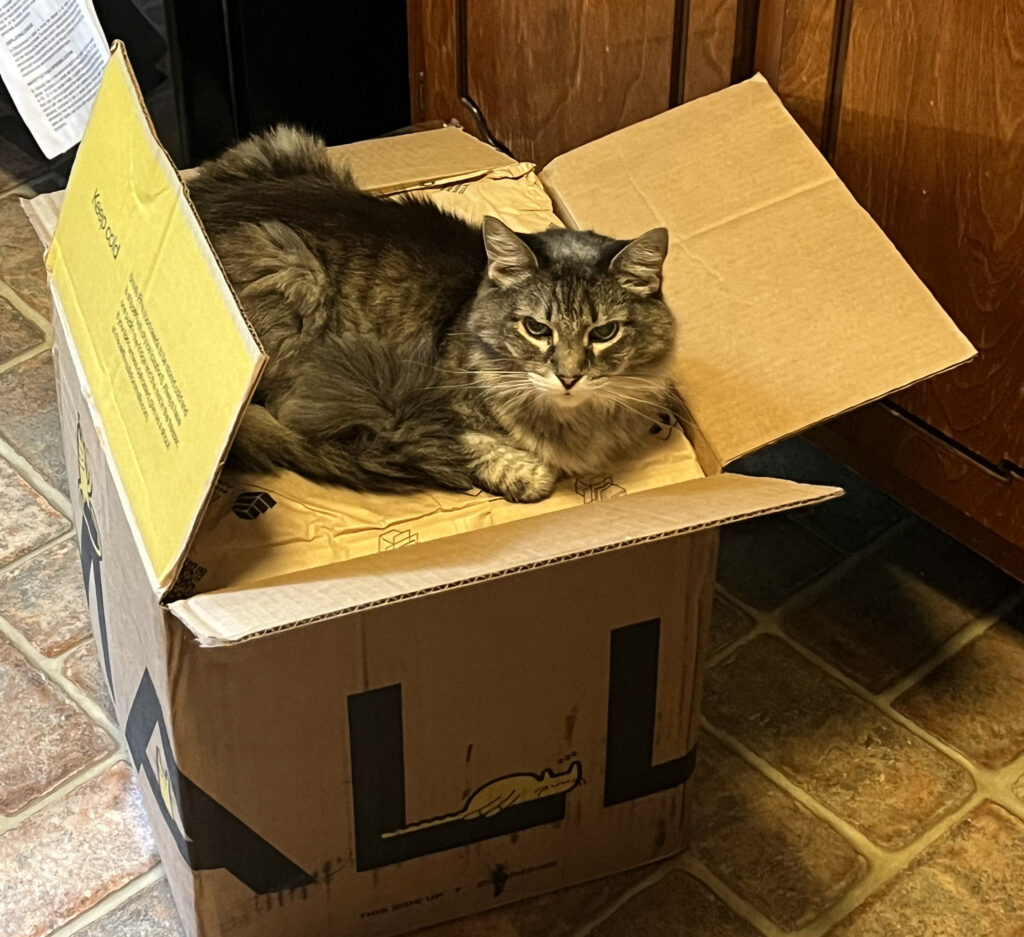 All three reviewers were also impressed by the packaging Smalls used to ship their frozen cat food.
"I loved that everything in the box was recyclable – even the insulation!" Alyssa said. "Instead of using freezer packs, they use dry ice to keep the frozen food fresh. When the dry ice evaporates, it leaves recyclable bags behind."
And they were all pleasantly surprised by the thoughtful touches inside the sampler pack – an adorable tote bag and a pack of three cute hand-crocheted drumstick catnip toys.
"I loved the little toys!" said Kim. "They were so cute, and Harry and Sophie jumped on the counter and knocked them off before I got a chance to officially give them to them."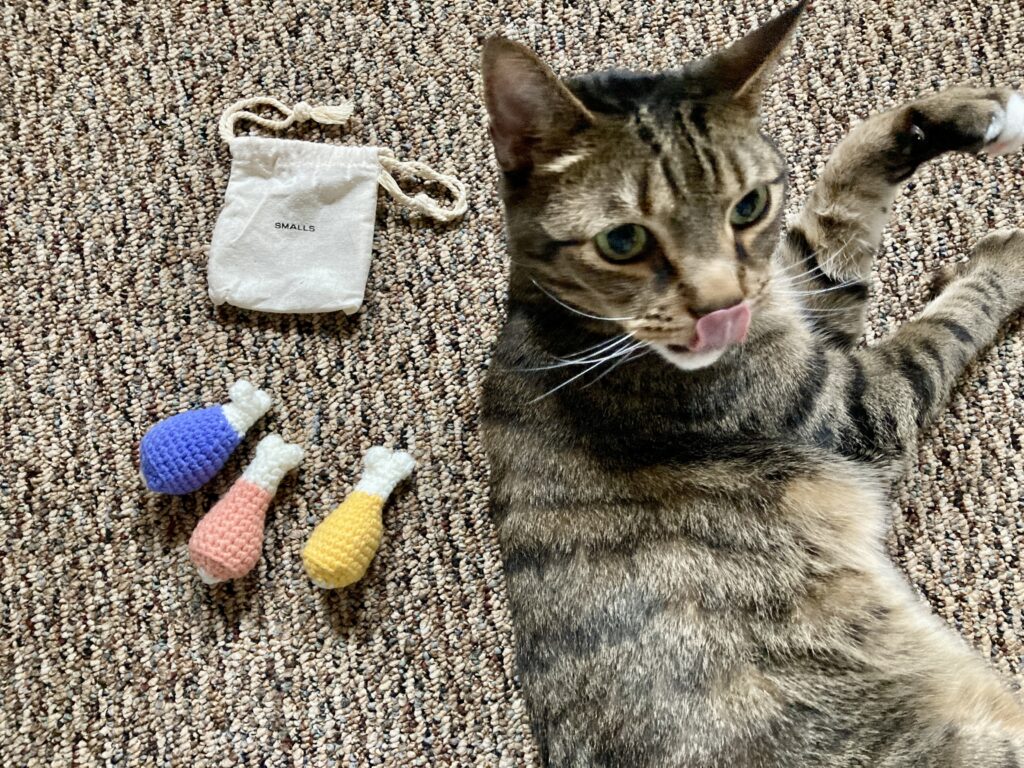 What Are the Cons of Smalls Cat Food?
The price may be prohibitive for some. While the amount you need to feed your cat will vary based on their weight, the average cat will need one pack ($4) per day.
That being said, certain cat digestive problems and other medical issues can be improved by feeding your cat less processed food, which may result in a decrease in your monthly vet bills.
You also need to make sure it works with your cat's feeding style and your schedule. This applies to both the food's delivery as well as your cat's feeding schedule.
Like with any frozen food delivery, you want to make sure someone will be able to get it into your freezer in a reasonable amount of time.
This may be a consideration if you live in a very hot climate or work very long hours. Smalls says on their site that as long as the food is 40 degrees or colder when you open it, it can be safely refrozen.
Also, because this is fresh and unprocessed meat, you don't want to leave it sitting out all day. If your cat is a "grazer," that may be a concern.
Adia discovered this with Cairo. When he didn't eat all of his dinner and left some bits behind for later, they were quite smelly by the next morning.
How much is Smalls Cat Food?
Smalls cat food is $4 per 200-calorie pack, but how much your cat needs will depend on their weight. For example, a 6-pound cat would need 2/3 of a pack per day. However, a 14-pound cat would need 1 ½ packs per day.
Where is Smalls Cat Food manufactured?
Smalls Cat Food makes all their products in the United States. Their wet food is made in New Jersey, and their freeze-dried food is made in Wisconsin.
Does Smalls Cat Food have to be refrigerated?
Yes! Smalls Cat Food arrives frozen and should be stored in the freezer. When you're ready to feed a pack to your cat, move it to your refrigerator. It takes about 24 hours to thaw completely in the fridge.
Is Smalls Cat Food raw or cooked?
Smalls Cat Food's frozen options are cooked, and their freeze-dried varieties are raw. According to their website, their frozen food is not cooked at extremely high temperatures like some pet foods are, so the food retains more nutrients.
Our Final Verdict on Smalls Cat Food
For our three picky cats who gave Smalls a chance, it was a definite hit. Both pet parents noticed an improvement in their cats' energy levels and overall appearance. In fact, both Adia and Alyssa decided to start giving their cats Smalls Cat Food permanently! All the reviewers were impressed by Smalls' commitment to healthy, human-grade food. They also all felt it was a great option for pet parents wanting to give their cats a paw up toward a happy, healthy life.