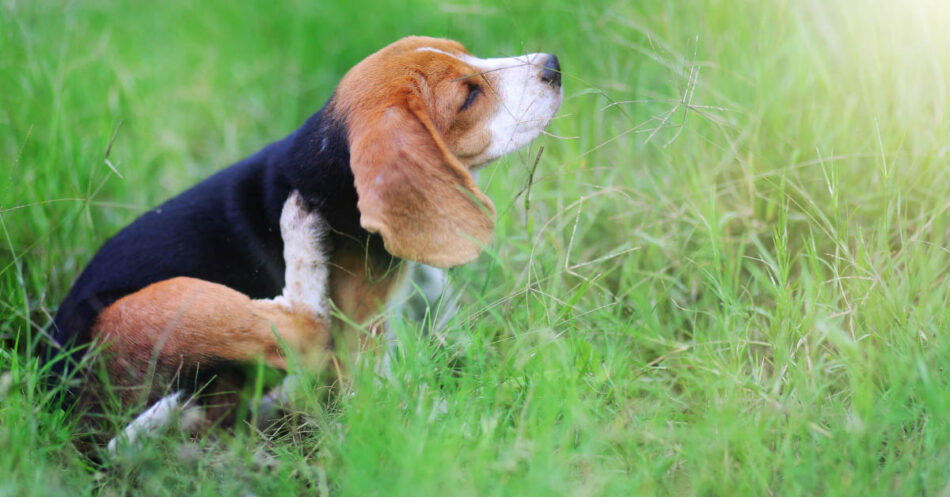 What to Do When Your Dog Has Hot Spots and Other Skin Conditions
When it comes to my pet's health, I like to be prepared. For starters, I have pet health insurance so I know that, no matter what, they will get the care they need. But, thankfully, not every issue related to their health and comfort requires veterinary care. There are things we can do to be proactive and to manage minor skin, eye, and ear matters at home.
That's where Vetericyn® Animal Wellness comes in. I'm delighted to announce that I've just formed a partnership with this highly respected company to spread the word to pet parents about their next generation line of animal wellness care products. Their solutions are pH-balanced and used for cleansing, irrigating, and debriding of wounds, setting the stage for optimal healing conditions. I've been using their products for about a year now and I've been very impressed with their safety and effectiveness.
Think about it: most of us keep a medicine cabinet in our home that's stocked with first aid supplies and over-the-counter ointments for humans. That way, we're prepared to deal with minor cuts, scrapes, or skin irritations. Why not do the same for our pets?
Pin Me!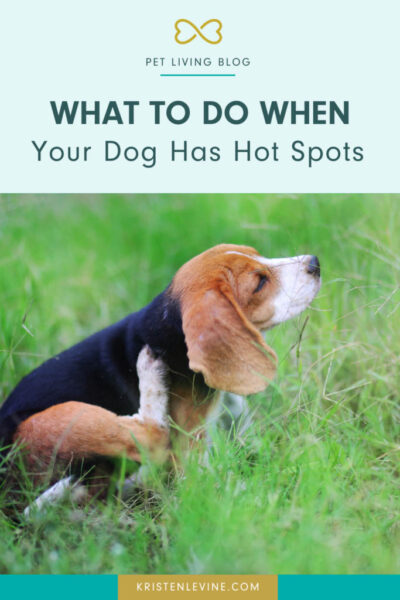 In my years of being a pet parent, I've seen a lot. I've had pets with skin sensitivities, and I've dealt with occasional wounds and hot spots. My animals (dogs, cats, even donkeys) have needed their eyes and ears cleaned, and goodness knows I've given my fair share of baths!
I keep about five of their products in my "pet medicine cabinet" and I'm excited to say that they're super safe, easy to use, and they really work. I'm not alone in feeling this way. If you look at the comments in my Facebook feed about Vetericyn® products, you'll see several ringing endorsements from my followers!
Also, be sure to use my code PETLIVING to get 20% off your entire purchase!
At-Home Pet Wellness With Vetericyn®
The Vetericyn® line includes products that can be used for both regular bathing and cleaning and the occasional minor sore, scrape, or skin irritation. Here are the items I like to keep on hand:
Vetericyn® Plus Wound Care products can be used for cuts, scrapes, scratches, sores, abscesses, or post-surgical sites to clean and promote healing.
Vetericyn® Plus Skin Care products can be used to soothe hot spots, rashes, and itchy, irritated skin and reduce the possibility of the problem recurring.
Using Vetericyn® Plus Ear Rinse regularly can help keep your pet's ears clean and can prevent buildup that could lead to problems.
Vetericyn® Plus Eye Wash can be used daily to clean and prevent staining around the eyes. It's also great to soothe irritation or remove foreign materials.
Not only does Vetericyn® Plus FoamCare Shampoo smell great, but it comes in different formulas depending on your pet's coat type. And there's even a medicated formula for dogs (or other pets) with skin irritations.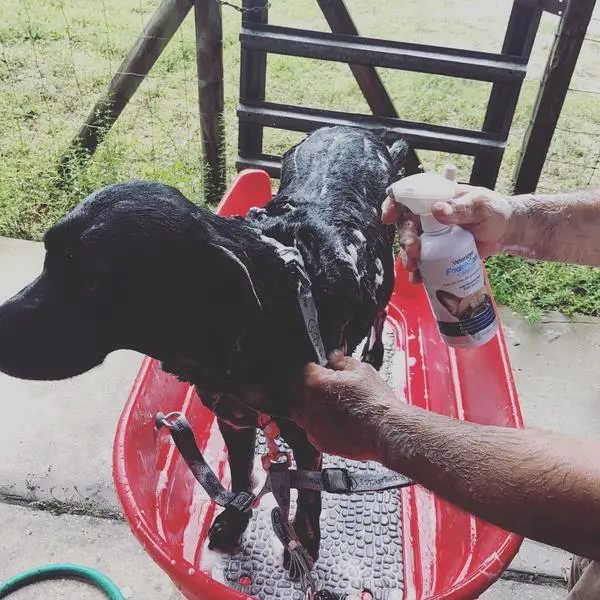 If you follow my blog, you know Chilly struggles with skin allergies. We bathe him about twice a week to reduce allergens on his skin, and the FoamCare shampoo conditions his coat and includes nutrients that are vital for skin health. Plus, it foams up really well and rinses clean very easily. As far as convenience goes, we love the spray bottle. No more trying to hold and open a slippery shampoo bottle! You just grab it and spray on the foaming shampoo. We use the medicated formula given Chilly's skin sensitivity.
I also use the Vetericyn® Plus HydroGel spray on Chilly for occasional hot spots or to soothe his skin when he has an allergy flare up.
5 Reasons Why Vetericyn® is Paw-some!
It's non-toxic. All Vetericyn® products are safe to use around animals' eyes, ears, and mouths, so no worries if they wiggle a little while you're applying. It's even safe if they lick it off or ingest it for some other reason!
All of the ingredients are planet friendly, so it's good for animals and the environment!
It doesn't contain steroids or antibiotics, so no matter how often you use it, your pet won't have any negative effects (like antibiotic resistance).
It doesn't sting. Vetericyn® wound care products are made with ingredients that won't irritate healthy skin and won't be painful to your pet when applied.
It works! There's no need to be skeptical about whether Vetericyn® products will live up to their promises – I know from experience that they really work like they say they do!
Here's an example of how great the HydroGel works – Chilly had some hair loss on his ear from scratching.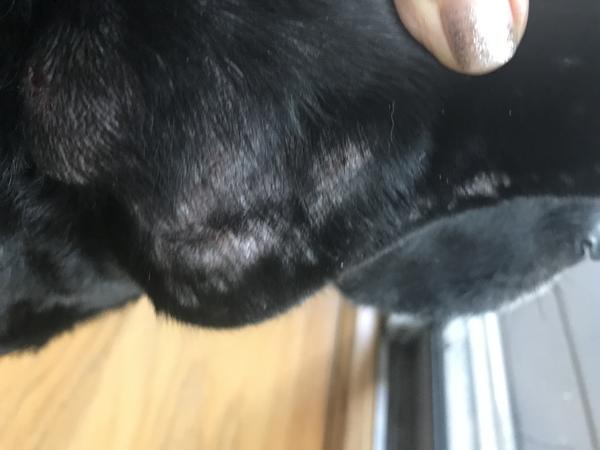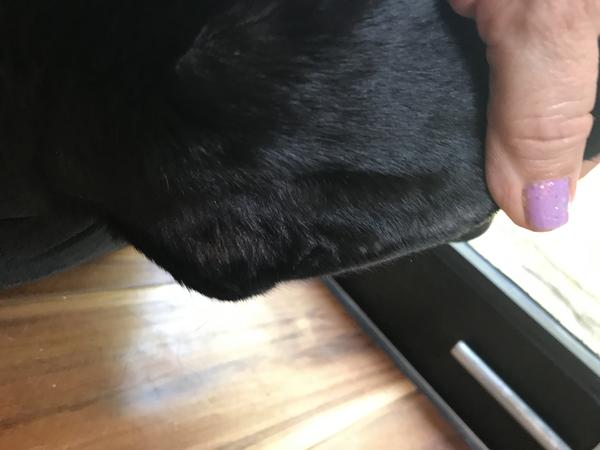 We sprayed on the HydroGel, and, within a week, you can see that his hair grew back beautifully!
Even though I've focused mainly on how Vetericyn® can be used for dogs and cats, it's safe to use on any animal — from horses to chickens!
The people at Vetericyn® are truly dedicated to animal wellness, and that's something I can stand behind.
This is a sponsored post. However, all opinions and anecdotes are my own, and I never promote any products or brands I don't believe in. Use my code PETLIVING to get 20% off your entire purchase at Vetericyn's online store! ~ Petfully yours, Kristen