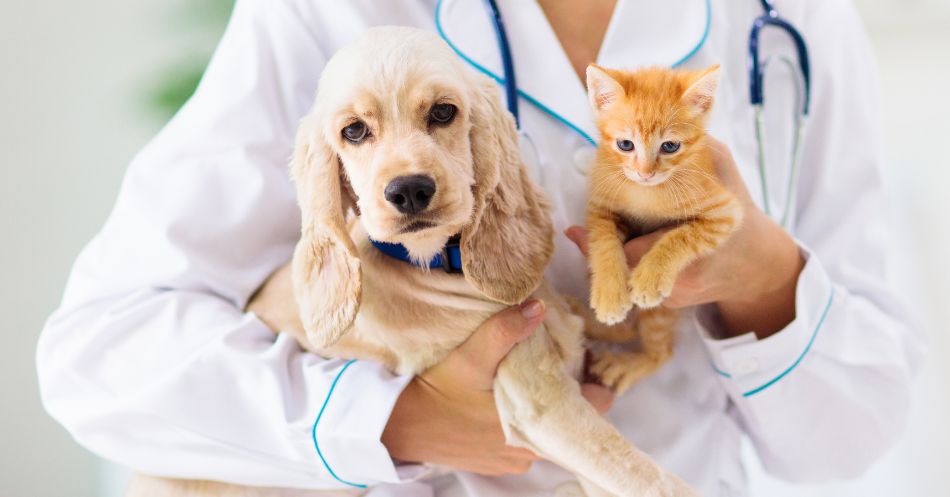 Why Your Anxious Cat or Dog Needs to See a Fear Free Vet
If you ask a pet parent what causes their dog or cat anxiety, "going to the vet" is probably high on the list. But, even though it can be stressful and difficult, our pets still need those regular vet visits – which is where Fear Free comes in.
A Fear Free® Certified veterinarian or vet practice creates a welcoming and calming environment where your pet can get the care they need without added and unnecessary stress.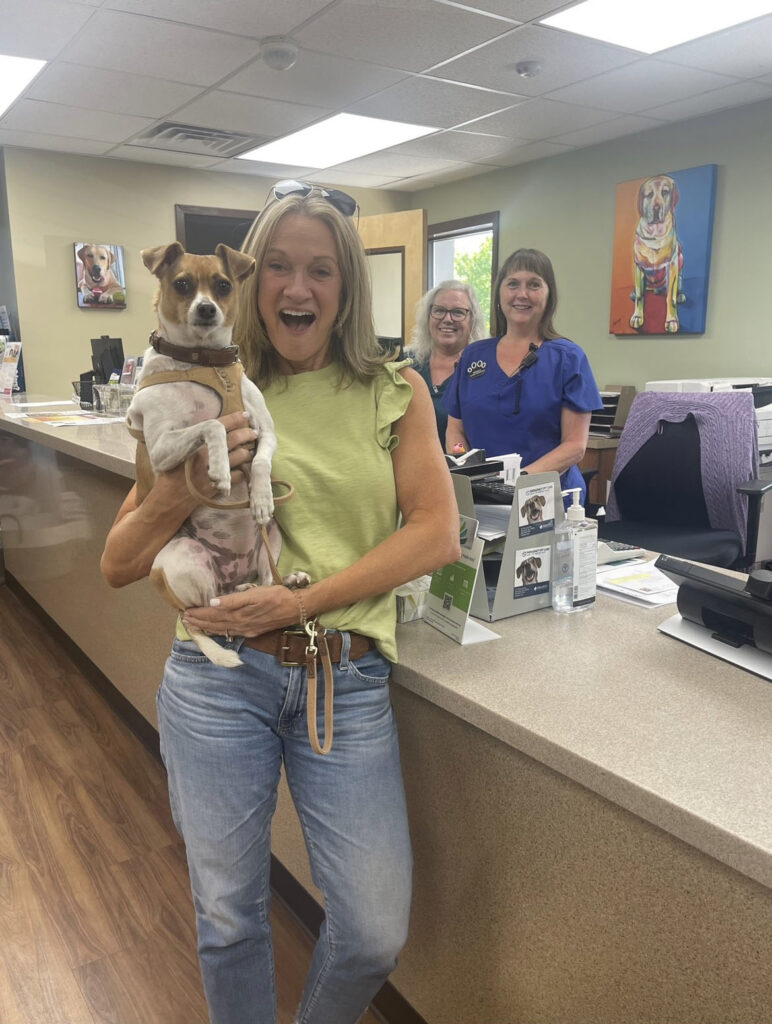 Why Managing Pet Anxiety Is Important
Our pets can experience anxiety and distress just like we can. According to Veterinary Behaviorist Dr. Lisa Radosta, "Pets who have anxiety can experience what is akin to a human panic attack."
And a major source of anxiety for a lot of pets is going to the vet. In fact, in The Bayer Veterinary Care Usage Study, pet parents claimed 37% of their dogs and 58% of their cats hate going to the vet.
An anxious pet might:
Destroy furniture or household items
Shake or shiver
Drool
Pant
Eliminate inappropriately
Be prone to running away
Become reactive to people or other animals
But vet visit-related anxiety doesn't just affect pets – it can affect their pet parents too!
The same study found that 26% of dog parents and 38% of cat parents said just thinking about taking their pet to the vet was stressful. A major reason for this was their pet's stress.
No one wants to see their pet feeling stressed or anxious, so many pet parents may avoid annual checkups and other regular wellness care.
Since regular vet visits help catch serious problems in their early stages, missing those visits can harm our pets' overall health and longevity.
To help solve this problem, Dr. Marty Becker created the Fear Free movement.
Pin Me!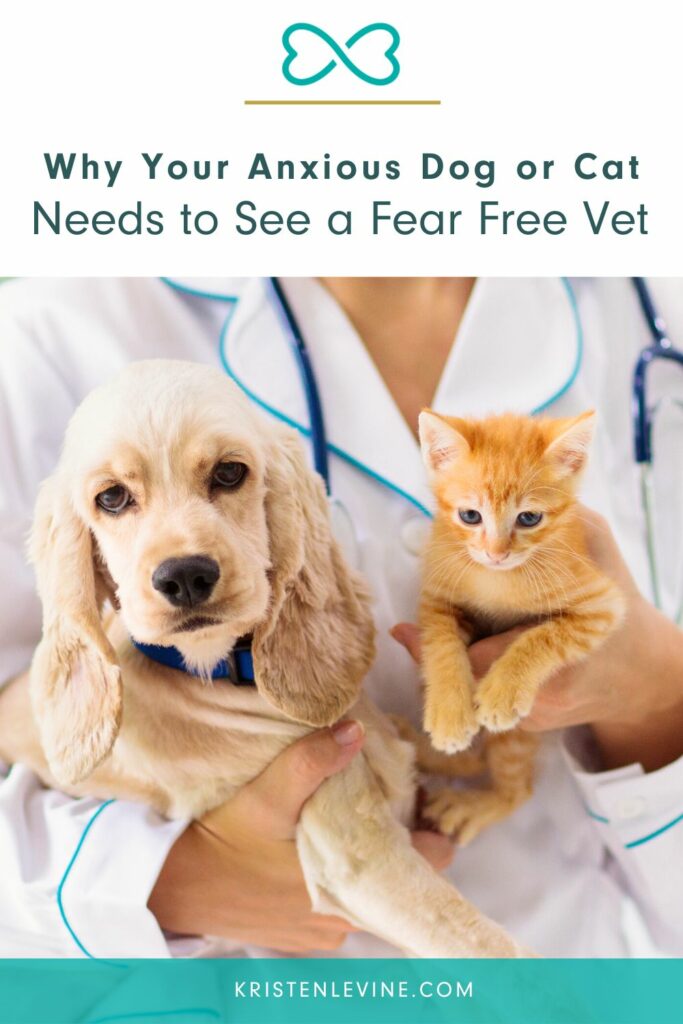 What Is Fear Free?
Fear Free trains veterinarians and professionals in animal-related fields on the best standards and practices for dealing with and preventing pet anxiety.
Only those who pass the course are allowed to call themselves a Fear Free Certified Practice or Professional. In 2023, I became Certified Fear Free and it gave me a deeper appreciation for what this movement is really doing for our anxious pets.
Fear Free also offers courses for pet parents who want to set up a happy anxiety-free home for their pets.
The Fear Free mission is to "prevent and alleviate fear, anxiety, and stress in pets by inspiring and educating the people who care for them."
You can count on Fear Free vets and veterinary practices to treat your dog or cat with kindness and care and to use the best techniques to keep their anxiety and fear to a minimum.
How to Find a Fear Free Vet
The Fear Free Pets website has a search function that helps you find Fear Free certified veterinarians, groomers, trainers, and more near you.
What a Fear Free Vet Visit Is Like
We moved recently, and I was thrilled to discover a nearby Fear Free veterinary hospital, the Animal Hospital of Waynesville. I took Tulip for her annual wellness visit with Dr. Jess Sheldon a couple of weeks ago, so I can walk you through all the little touches that make Fear Free vets such a great choice for dogs and cats.
Arriving at the Hospital and Checking In
First of all, when you arrive at the hospital you don't go right in. They want to make sure that there aren't a bunch of animals in the waiting room (which can scare and stress all the animals out).
Instead, you call them from the parking lot to let them know you're there. They check you in by phone, and then they tell you when the waiting room is clear. Sure enough, there were no other animals in the waiting room when we went through it.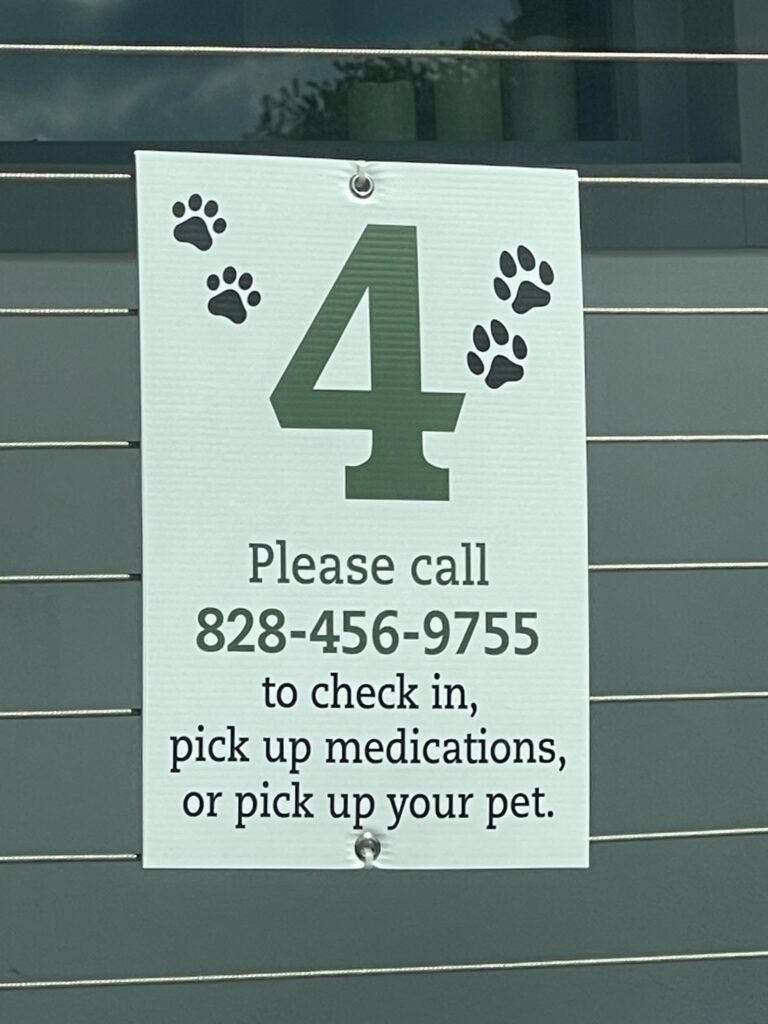 Inside the Exam Room
One Fear Free vet touch I really like is that when anyone comes into the room – whether it's the technician or the doctor – they bring everything they're going to need with them. That way they don't have to go in and out of the room repeatedly to fetch more tools.
If your pet is stressed, they can get more stressed if people are coming or going constantly. Our pets don't know what's happening, why this strange person is leaving, or what they might be coming back with. And all that uncertainty can cause fear and stress.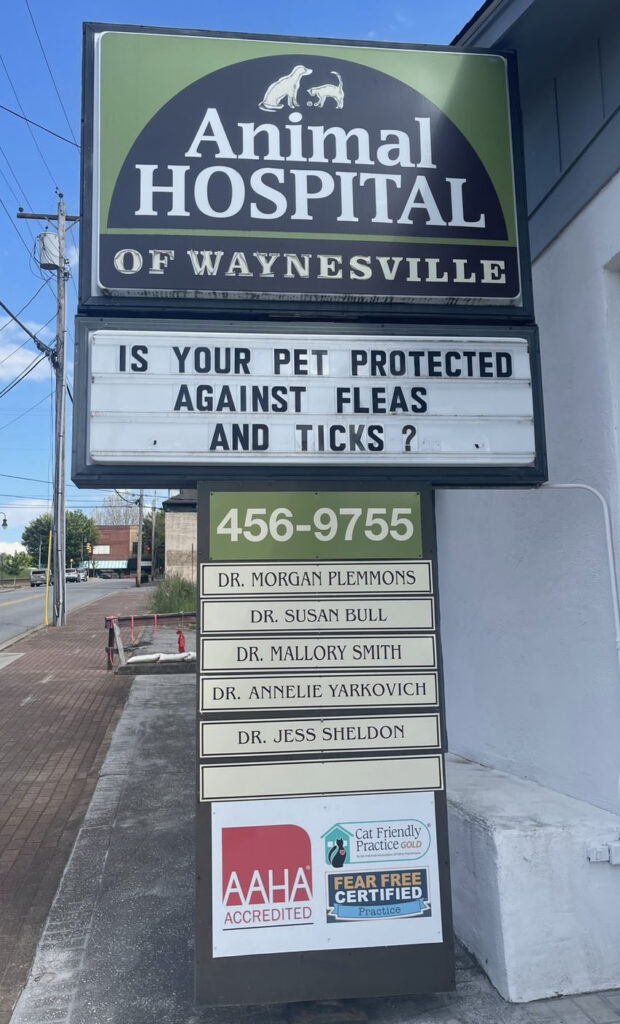 Not Taking Your Pet to a Back Room
I don't know if you've had this experience, but a lot of vets take your pet to the back room when they have to do things where the pet might struggle or be scared. Unfortunately, that's extra stressful for the pet because now they're not even in the same room as you!
Keeping your pet in the exam room instead of taking them to a back room is another Fear Free practice. I really appreciated that during Tulip's visit, they pulled her blood in the exam room with me there.
When Your Pet Is Too Anxious
Sometimes, even with the best of care, a dog may just be too anxious to complete their visit. That's what happened with Tulip.
On our first visit, they realized she was getting nervous and scared so they decided to stop the visit short. While they did get to give her some scheduled vaccines, they decided to wait a couple of weeks for the blood work and nail trim that had been planned. The veterinarian wanted Tulip to have a good experience every time she comes. That way she won't escalate her stress the next time she visits the vet.
I really appreciated their consideration for Tulip's stress levels instead of just forcing her to do everything right then and there.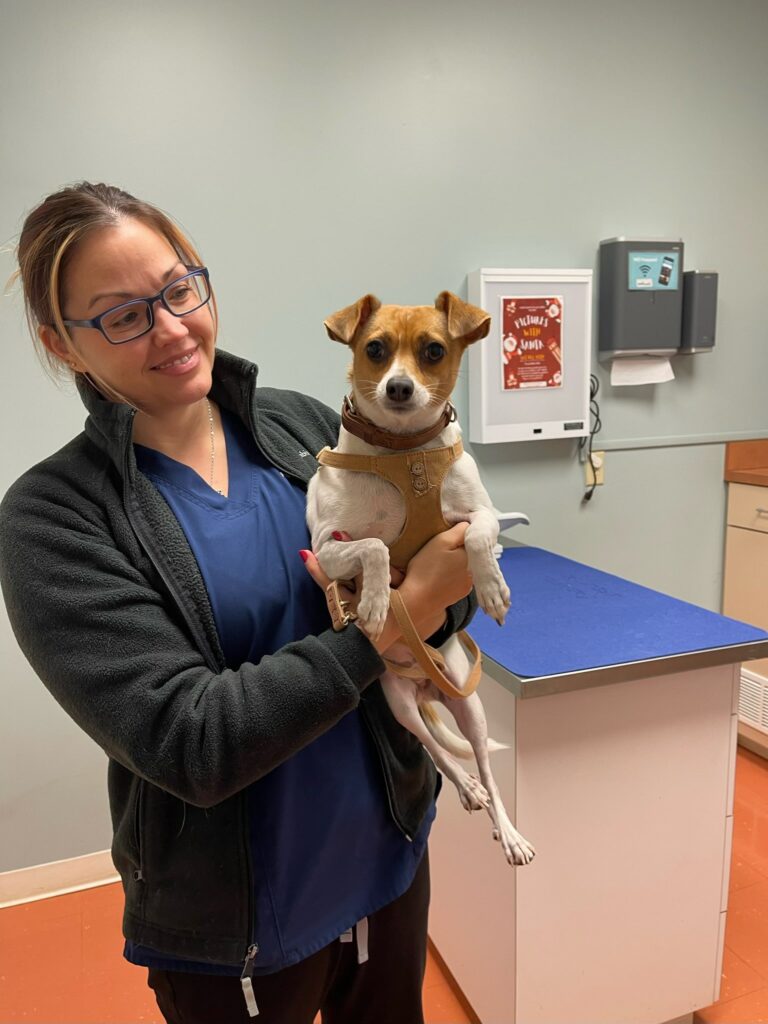 The Next Visit
Since Tulip had been so nervous, the veterinarian prescribed trazodone for the next trip. I followed her directions when I returned to have Tulip's blood work done and her nails trimmed.
However, while Tulip was definitely more chill, she started to act more scared as the visit went on. After they pulled blood, they started clipping her nails, but she was yelping. They didn't hurt her – she just hates it. Still, we decided together to stop and we would trim her nails at home.
I was very impressed with how they really took great measures to limit her anxiety. It was very obvious by the things that the technician and veterinarian said and did that Tulip's mindset was more important than them doing all the things they had planned to do.
This wasn't at the expense of Tulip's health, of course, because we did get the blood work done. But they weren't willing to stress her out just to make that extra money on a nail trim, and I really appreciated that.
It's always heartwarming as a pet parent to see others take such good care of your beloved furry family members, whether that's their physical health, mental health, or both.
The Tail End
Anxiety in pets is a growing problem, and it causes distress to both the pets and their pet parents. Going to the vet is often a trigger for this anxiety, but it doesn't have to be. Taking your dog or cat to a Fear Free vet is a wonderful way to calm their anxiety so they can get the care they need without unnecessary fear and stress.