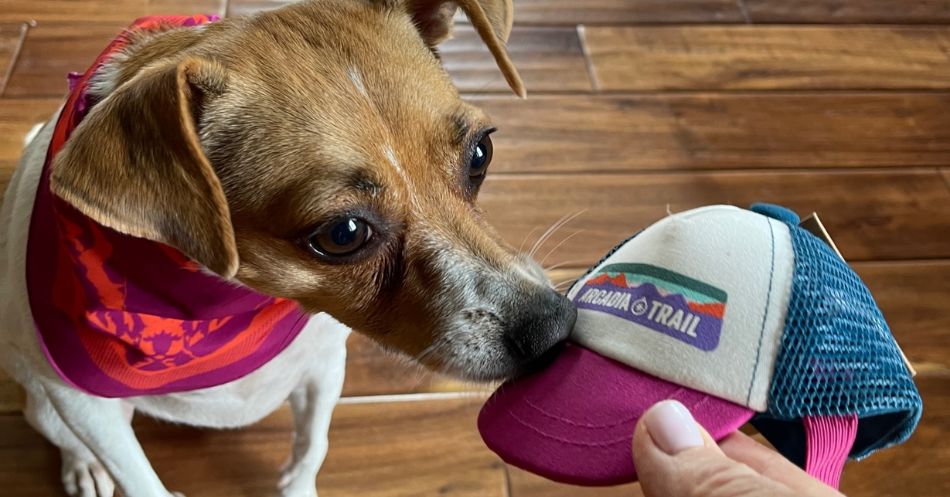 6 Eco-Friendly Pet Products I Got On My PetSmart Shopping Spree
On my last trip to PetSmart, I was on a mission to find top of the line, eco-friendly pet products that both my dog and I would love.
Here's why I was so doggone set on shopping for eco-friendly supplies and the seven products that I just had to have.
Why Choose Eco-Friendly Pet Products
Taking care of my pup, Tulip, and taking care of our planet are both top priorities to me.
Like it or not, our pets leave behind a pretty large carbon footprint. Just to clarify, carbon footprint refers to the total amount of greenhouse gases that are generated due to our actions.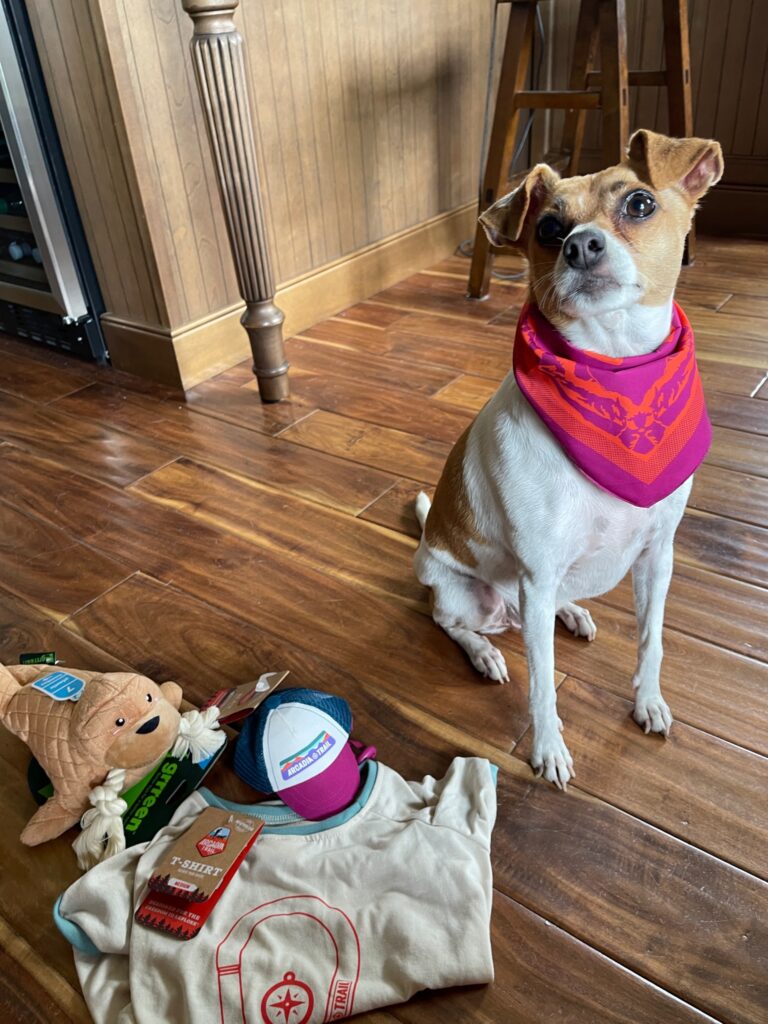 According to one study, the average sized dog is responsible for up to 770 kg of carbon dioxide emissions per year!
While the majority of that comes from their diet, once you factor in plastic toys, bedding, and countless poop bags, well, that's one big carbon footprint (ahem, pawprint).
Thankfully, there are plenty of environmentally friendly choices we can make to help the planet while also meeting our pets' needs. So when I went on my PetSmart shopping spree, I was determined to fetch the best eco-friendly pet products I could find.
Pin me!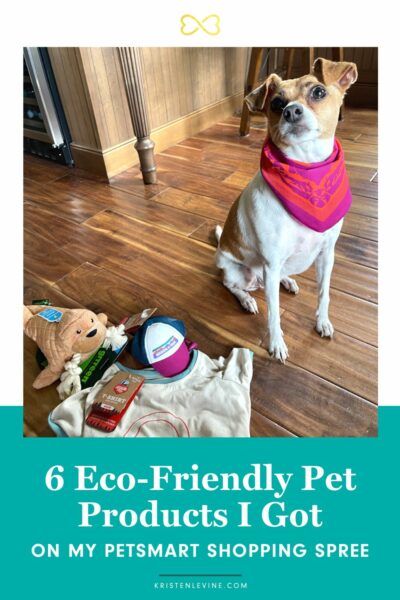 The 6 Eco-Friendly Pet Products I Bought For My Dog
Grrreen Rope Walrus & Whale Toy
Earthbath Grooming Products
1. Arcadia Trail Dog Bandana
I took one look at this bandana and knew it was a must-have. Isn't Tulip so stylish in it?!
We live in the North Carolina Mountains so we're out on the trails a lot. Bandanas can help trap loose dander and fur, and they allow you to easily spot your dog when you're outdoors.
The Arcadia Trail Collection is perfect for pet parents who love the great outdoors and want their fur buddies to explore alongside them.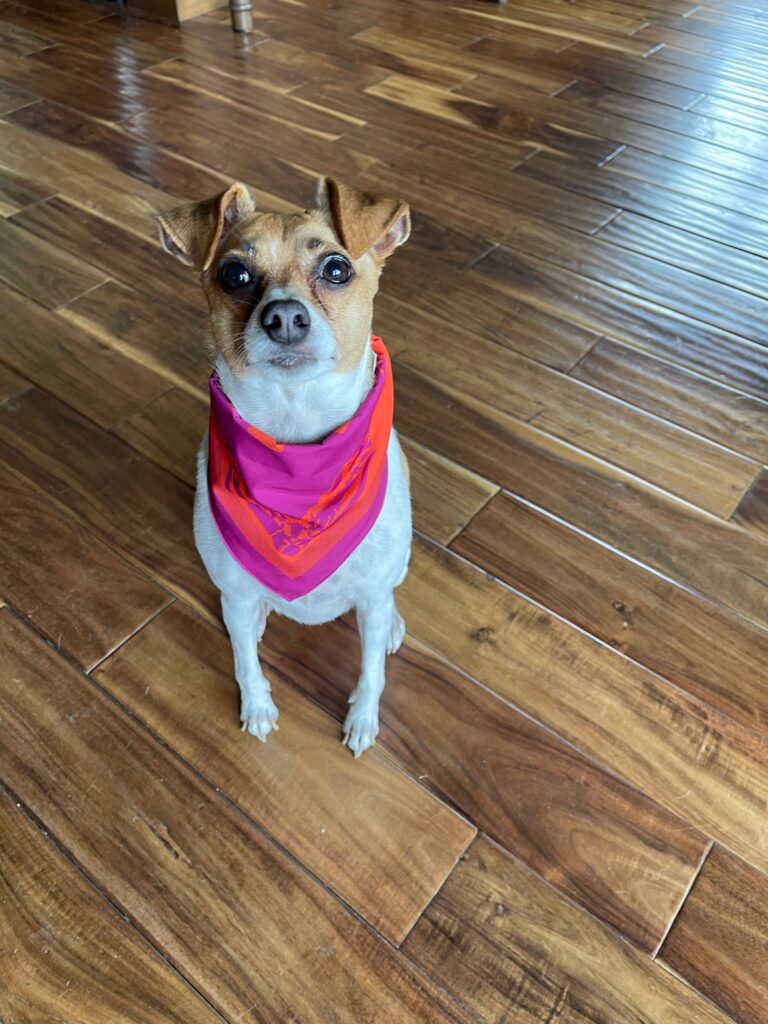 Besides being paws-tivly adorable and practical, this bandana is made from 100% recycled materials. Tulip can look stylish while exploring the planet (and being kind to it too.)
Tbh, I loved the bandana so much that I also snagged their Dog Tee and Dog Cap.
2. Arcadia Trail Dog Tee
I just had to add on to my four-legged explorer's look and purchase this Arcadia Trail Dog Tee. It's easy to slip on and off, making for a comfortable fit. And, of course, it's made from 100% recycled materials.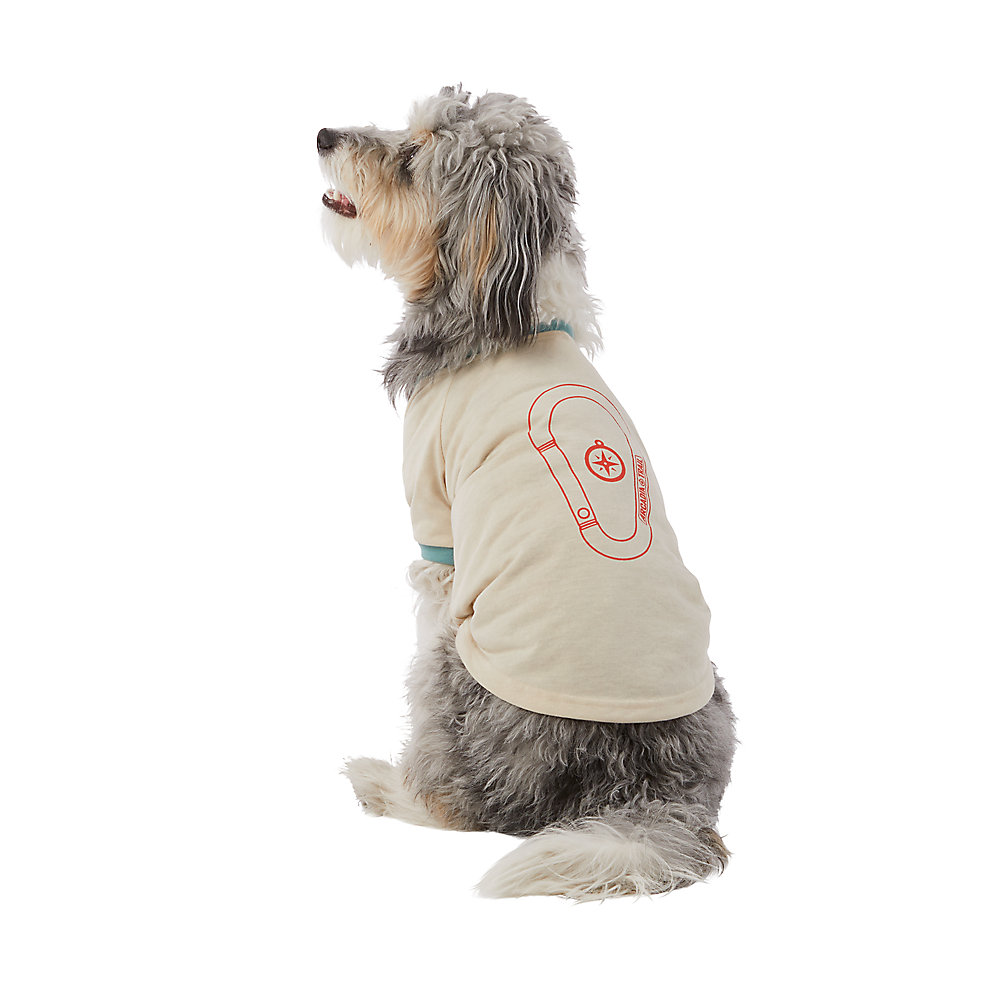 3. Arcadia Trail Dog Cap
Just like their bandana and tee, Arcadia's Dog Cap is made from 100% recyclable materials. This multi-colored cap is designed to be comfortable, stylish, and sustainable.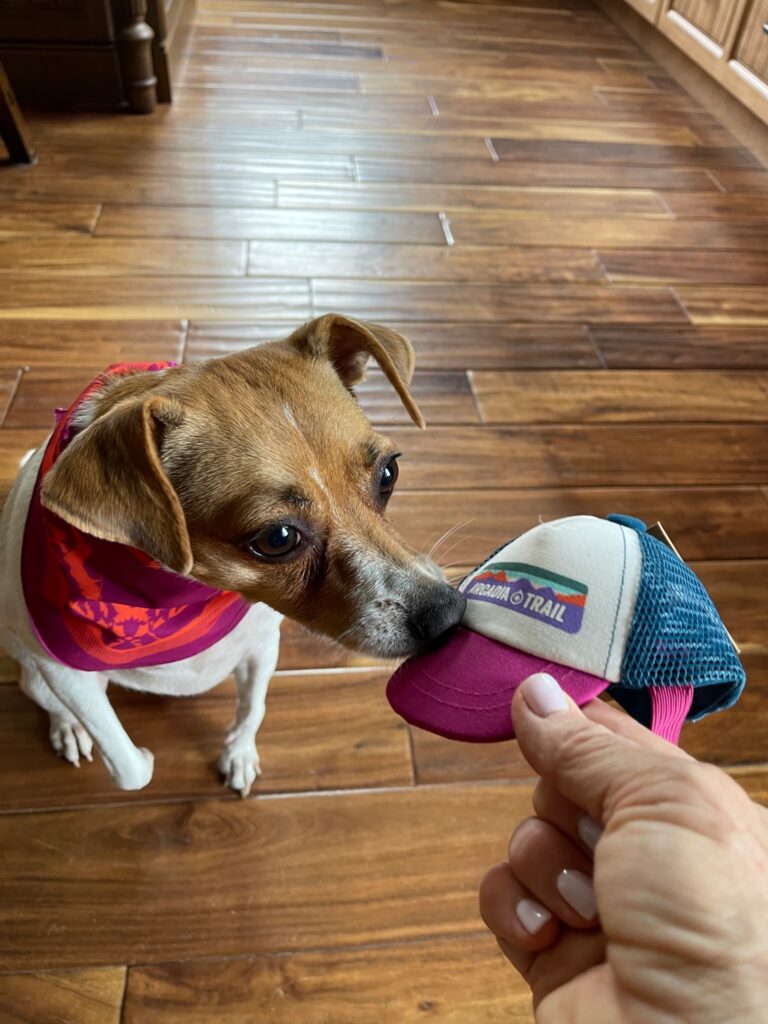 It comes with an adjustable drawstring to fit around your pup's chin and a Velcro strap at the back of the hat.
All dog apparel from Arcadia Trail comes in a variety of sizes and colors and can only be found at PetSmart.
4. Grrreen Rope Walrus & Whale Toys
If your dog is anything like mine, their toy basket is overflowing with plush toys, squeakers, and balls. So I'm extra careful when choosing new additions for her collection.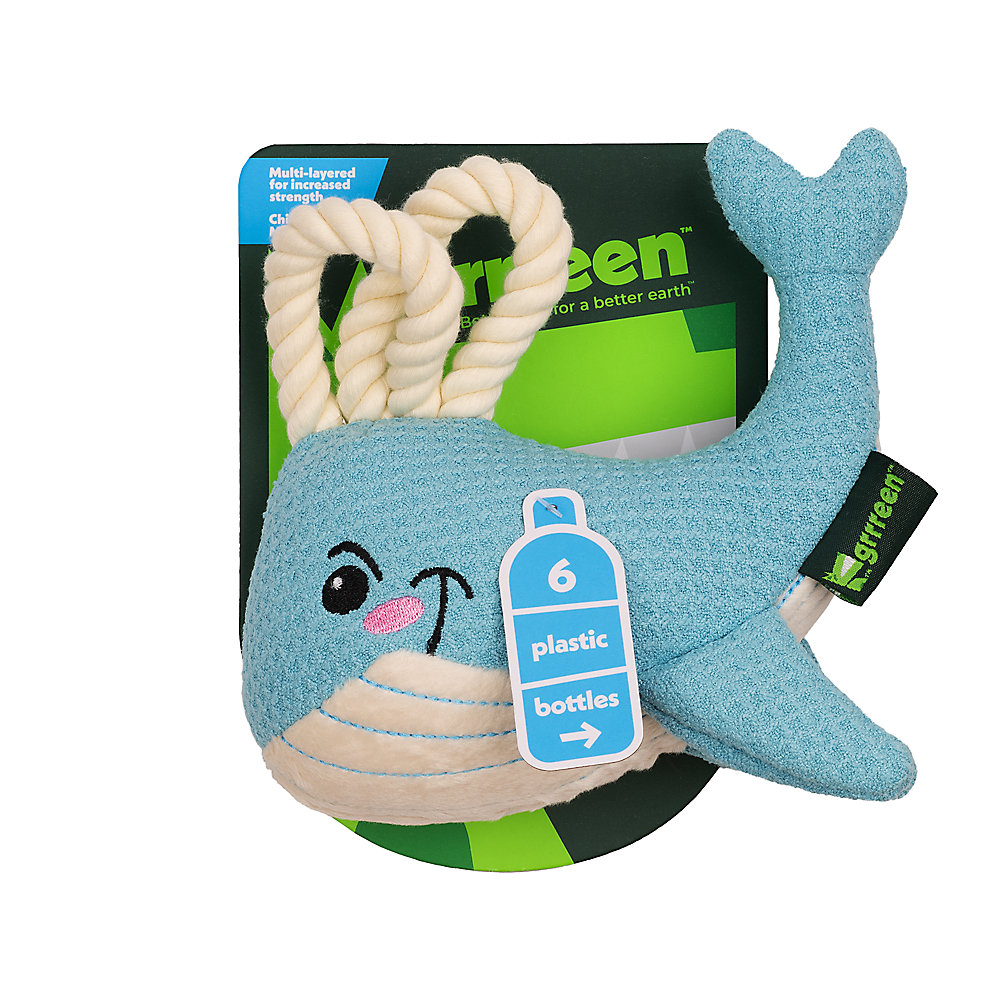 Thankfully, the rope toys from Grrreen® tick all the boxes. All of their products, like this rope whale toy, are made from recycled plastic. In fact, each Grrreen™ product saves up to 21 plastic bottles from oceans and landfills.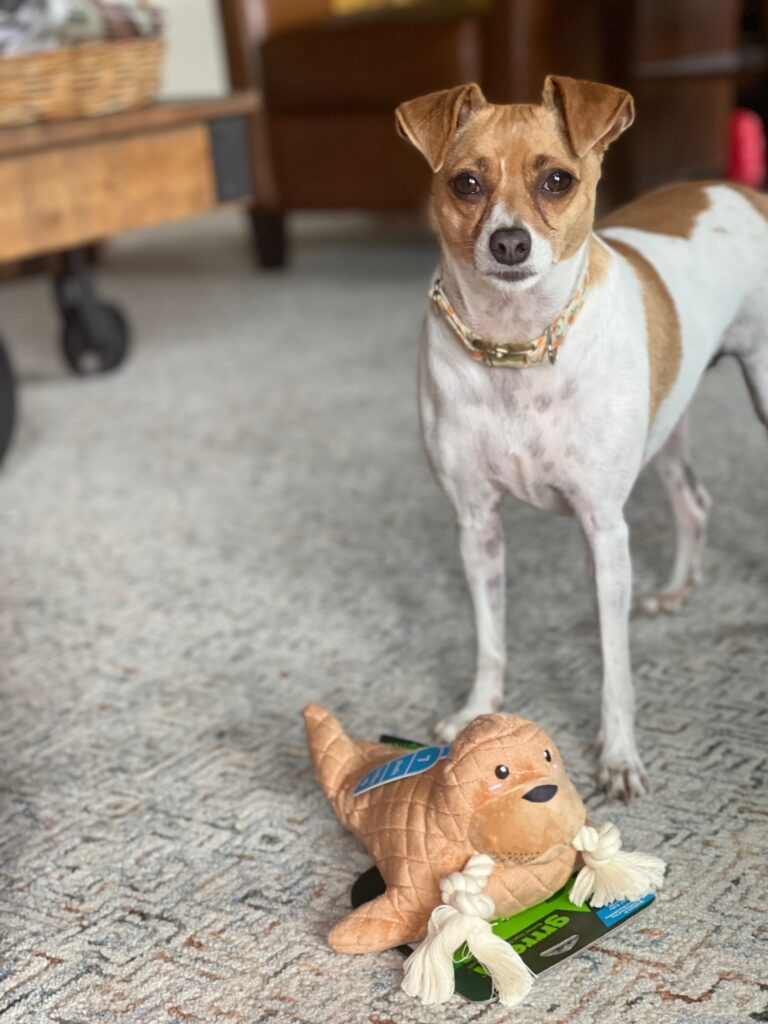 What I love about this toy is that it has a fun squeaker, rope, and it's made from child-safe multi-layered fabric that's built to last. Earth-friendly, durable, and fun? Yes, please.
5. Only Natural Pet Poop Bags & Dispenser
It's not glamorous, it's not fun, but poop bags are serious business. That's why I snagged these poop bags and dispenser from Only Natural.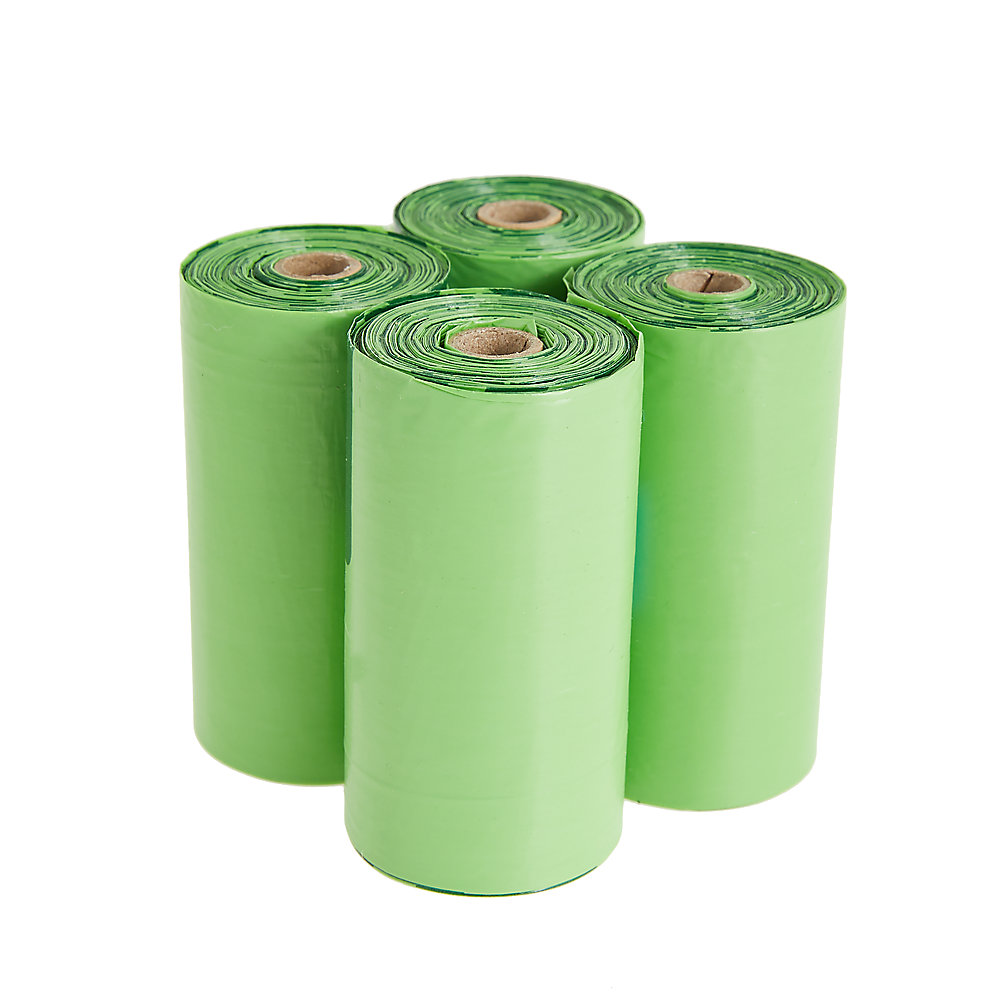 Did you know that around the world, over 500 million poop bags are used annually? And those little plastic bags can take around 500 years to decompose.
So when I saw the Only Natural bags and dispenser at PetSmart, I didn't hesitate to stock up: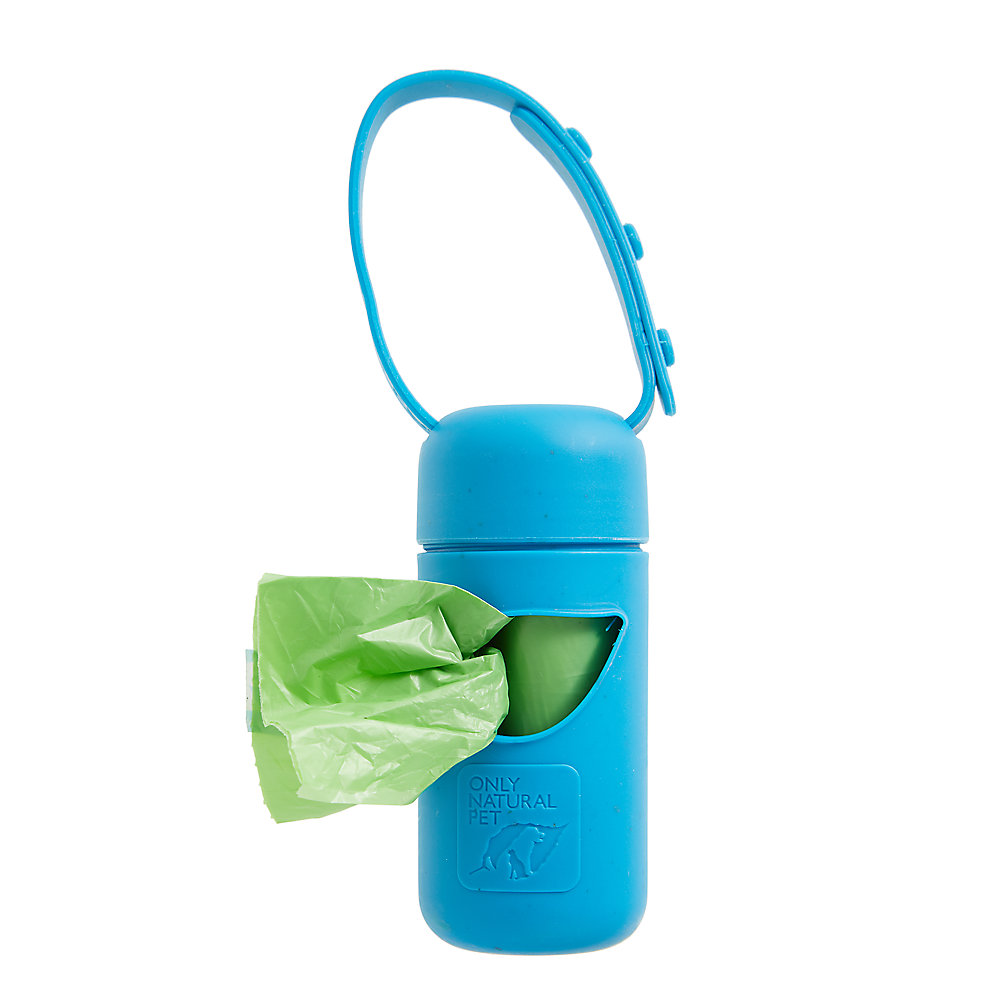 The dispenser is made from recycled and plant materials, and the bags are non-toxic and made from 40% recycled plastic. Plus, they're incredibly strong and tear-resistant, so you don't have to worry about additional messes when cleaning up after your dog.
6. Earthbath Grooming Products
All PetSmart locations have a grooming salon to pamper your pet and help them look their best.
When you make your pet's appointment, you can choose Earthbath products to keep their skin and coat healthy and clean. All of their grooming products are formulated from the best natural and organic ingredients.
They're also non-toxic, paraben & sulfate free, phthalate free, phosphate free, dye free, and soap free.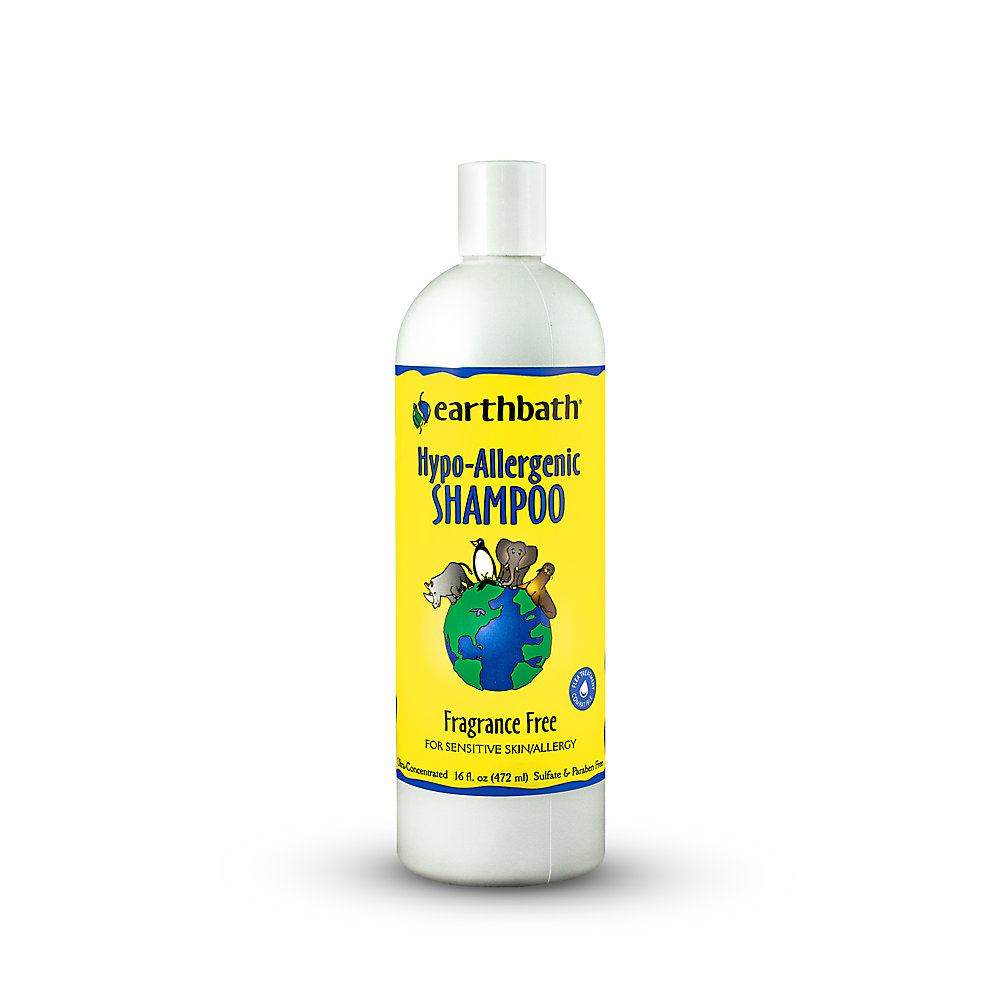 And for grooming sessions in between visits to the PetSmart salon, you can purchase Earthbath products in-store or online.
The Final Woof
It pays to be mindful about which pet products we choose for our fur family. Now that there are eco-friendly options, why wouldn't I choose those for the good of my pets and the planet?
So follow my cue, head over to PetSmart and have a little shopping spree. And if you know other environmentally conscious pet parents, be sure to share this list with them!
This is a sponsored post. However, all opinions and anecdotes are my own, and I never promote any products or brands I don't believe in. ~Petfully yours, Kristen