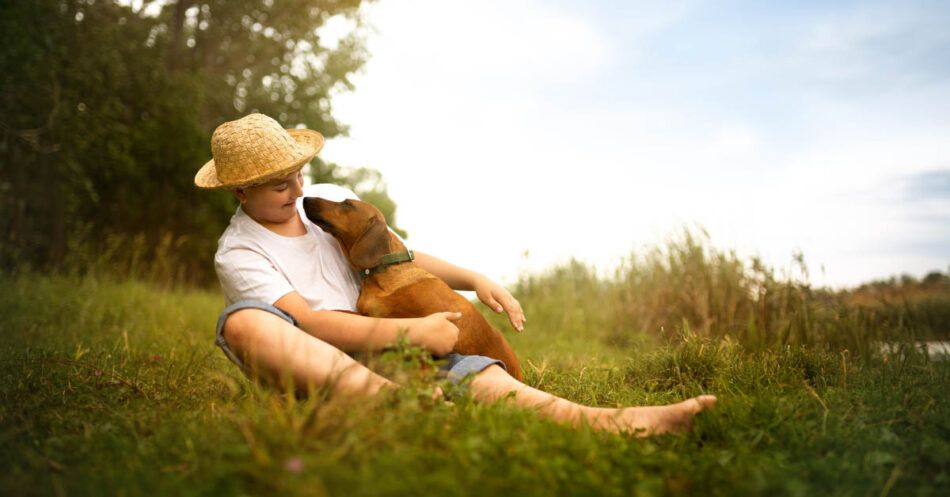 Pet Memorial Day: 10 Ways to Pay Tribute to Your Best Friend
Our pets are such an integral part of our lives, loving us, accepting us without judgment, cheering us when we're sad and sharing every little moment. Is it any wonder that when we finally have to say good-bye, it's one of the most difficult, heartbreaking experiences any of us will ever go through?
Although nothing can take away the pain, finding ways to memorialize your companion are important as you work through the grieving process. Even if it's been years since you lost your pet, it's never too late to celebrate their life and honor their memory.
National Pet Memorial Day, held this year on September 13th, was created to encourage pet parents to work through their grief by pausing, reflecting and paying tribute in a way that's special to them.
Pin Me!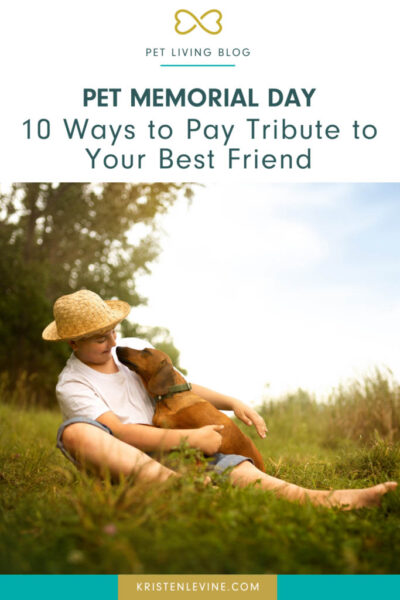 1. Write a letter
Tell him or her how much they meant to you. Share things you loved most about them, how they helped you through a tough time or what they did to bring a smile to your face.
2. Plant a tree or bush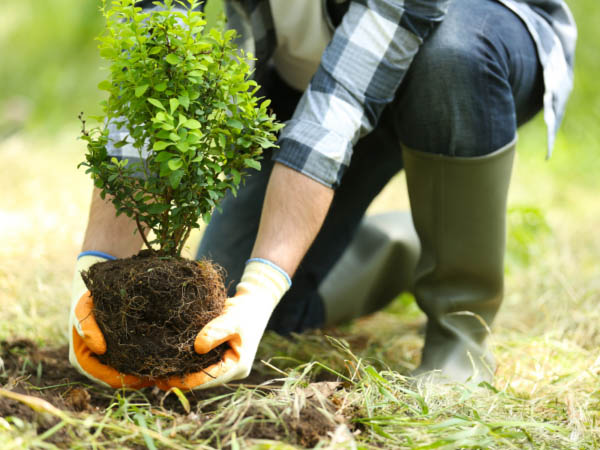 Whether you choose to plant it at your home, in a park or elsewhere, this type of memorial will help ensure that your pet's memory continues to live on for years to come.
3. Frame a special photo
For most of us, there's that one precious picture that perfectly sums up our pet. Print it out, purchase a beautiful frame and place it in a location of honor in your home. Or have it printed on canvas by an online shop like Shutterfly.
4. Commission a portrait
Your pet was a true work of art. So why not immortalize them by hiring a professional pet portrait artist? He or she can work from photographs to create a beautiful piece of art you'll always treasure.
5. Make a donation
What better way to honor your pet's life than helping save another by donating to a local shelter or rescue? If you are unable to make a cash contribution, consider volunteering or donating goods.
6. Hold a memorial service
A memorial or funeral can help you and your family say a proper goodbye as you lay your pet to rest. Have each person in attendance share a memory or say what made your pet so special.
7. Assemble a scrapbook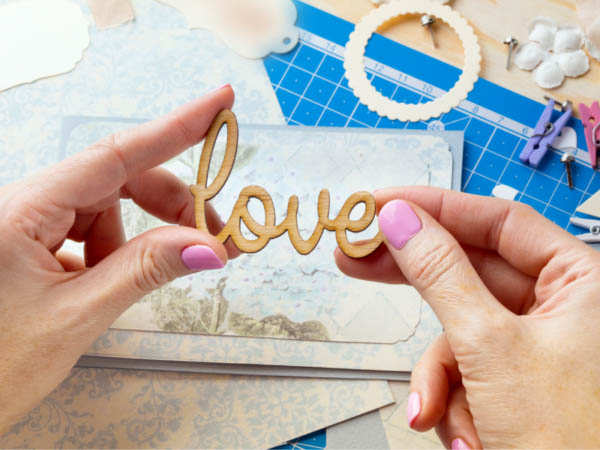 It doesn't matter whether you put together an online scrapbook like I did, or go with the good old-fashioned paper kind. The process of going through photos and jotting down your thoughts will help you sort through your memories and feelings.
8. Purchase a special piece of jewelry
A bracelet, necklace or keychain engraved with your pet's name is a great way to keep their memory close. There are even pieces of jewelry that can hold a tuft of your pet's fur or a small amount of ashes.
9. Create a memory corner
Gather up a few of your pet's personal things – a favorite toy, their collar, their tags – and keep them all together on a shelf. If your pet was cremated, you may also wish to keep their ashes here as well.
10. Capture the moments
Buy a notebook and start writing down all the silly, funny, touching things your pet did. Include habits or idiosyncrasies that you found endearing. When you pick it up years from now, it will be guaranteed to make you smile.
If you have children, make sure they are included. It can be especially difficult for a child to understand the passing of a pet, so help them process their sadness in age-appropriate ways. For example, encourage them to draw a picture of or write a story about their pet.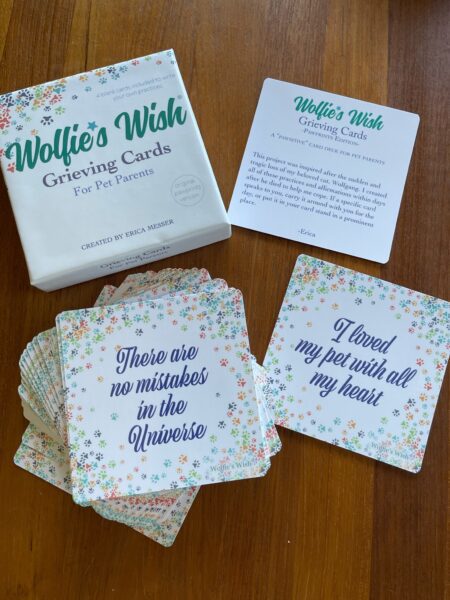 Remember, memorializing your pet is just one step in coping with your grief – albeit an important one. During this time, also be sure to take care of yourself, reach out to family and friends, and allow yourself to cry. If you find that you're having an especially difficult time, seek additional help from the ASPCA Pet Loss Hotline at (877) GRIEF-10 or the Tufts University Pet Loss Support Hotline at (508) 839-7966.
If someone you know has suffered the loss of a beloved furry family member, the cards and comforting products available at Wolfie's Wish make a thoughtful and comforting gift.
Grieving the loss of a pet is so difficult. Wolfie's Wish helps you focus on the memories and value of the special relationship you shared. It makes a wonderful gift for anyone who has lost a pet.
Have you ever memorialized a pet? What did you do? What advice would you give to others?
Share your thoughts in the comments below.