As far back as I can recall, pets were included in our Christmas celebrations. I remember Tabby, my first cat, laying under the tree and tearing corners off the finely wrapped presents. He always managed to open his catnip toy well before he was supposed to. (This was back in the day when the only toys you could buy for your cat were those little mice with catnip inside!)
I'm not alone in celebrating Christmas with my critters! Over 90 percent of you will buy your pets a gift for Christmas. Most of you will wrap them too. Sixty-five percent of your pets have their own stockings hung by the chimney with care, and over half of you pet lovers have missed a holiday party or left early because you didn't want to leave your pets home alone for long.
Sound familiar? It does to me. A few years back, Paul and I took Buck to a New Year's Eve party because he had separation anxiety and we didn't want him to be home alone.
Last week, I asked those of you who follow my blog to send me holiday pictures of your pets, and lots of you did! So, in honor of your pets, we've created a montage of the photos submitted to celebrate the joy and laughter our pets bring, not just during the holidays, but all year round!
How are you spending your holidays with your pets? Help me spread the pet-cheer by sharing your favorite or funny holiday pet memories, photos or videos below in comments or on my Facebook page.
Meanwhile, Chilly, Olivia, Turtle and I wish you a very Merry Christmas and Happy New Year=^.^=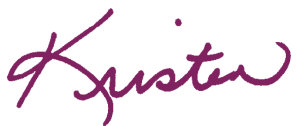 Header image courtesy of Flickr user K-nekoTR
Created by: Pet Products From VetIQ Pet Care