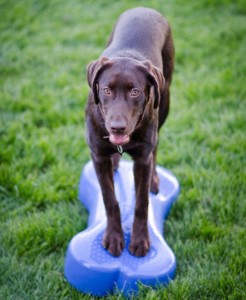 If you're still trying to find the perfect present for your pet, why not give them the gift of health this holiday season? PetZen® Products, the manufacturer and distributor of the popular DogTread canine fitness and rehabilitative products, recently added a new cooling feature and exercise program to its K9FITvest™ and also launched a new instability balance platform, the K9FITbone™.
Made up of four vests in one, the K9FITvest incorporates the benefits of resistance training, cooling, sensory integration and safety into all of your dog's activities. Recommended and used by veterinarians, canine rehab therapists and sport dog trainers, the gravity-enhanced canine resistance vest conforms to your dog's body shape and weight, increasing the intensity of any activity and ultimately providing a better workout for Fido.
Unveiled at SuperZoo earlier this year, the new K9FITbone offers a fun and easy way to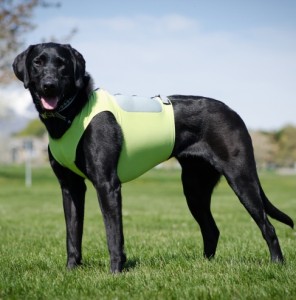 integrate instability training into your dog's workout. The bone-shaped balance platform provides full-body conditioning and toning for big and small dogs and also features sensory bumps for neural stimulation. Made of professional-grade, heavy-duty PVC material, the K9FITbone offers superior gripping and resists damage caused by dog nails.
The K9FITbone ($69.99) and K9FITvest starter kit ($69.99), which includes the vest, Level 1 Starter Weights and the Exercise Program, are available in various sizes and colors and can be purchased online at dogtread.com. K9FITvest Cold Packs ($8.99) and additional Weights ($5.99) are also sold separately.