A portion of this post is sponsored, but opinions are my own and 110% "pawthentic"!
My canine soul mate, Buck, was just about perfect. For me, anyway. Only I could fully appreciate his quirky personality, his ability to ignore other dogs like they didn't even exist, and his devotion to me.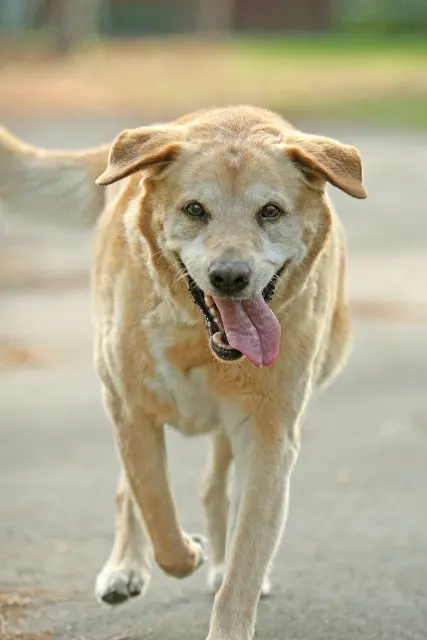 That's why it was so difficult to learn that he suffered from severe separation anxiety. Desperate to help him, my husband and I tried just about everything. Some things worked. Some didn't. But with a lot of help, advice and persistence, we were finally able to manage Buck's anxiety so that we could all live a fairly normal life.
In the 7 years since Buck's passing, I've become passionate about educating others about ways they can help their canine companion cope with anxiety. And this is the perfect time to talk about it since veterinary behaviorists see a spike in separation anxiety cases when it's time to go back to school, primarily due to the sudden changes in the pet's daily routine.
But there's more to this problem than just separation anxiety. Studies show that fifty percent of dogs experience some form of fear, stress or anxiety brought on by triggers such as storms, noises, owner leaving, vet visits, travel, new people, and new dogs.
If you suspect that your dog may suffer from fear or anxiety, watch for these common symptoms:
Panting
Pacing
Trembling
Hiding
Excessive salivation
Destruction
Inappropriate elimination
Vocalization
Dealing with Your Dog's Anxiety
When dealing with pet anxiety, it's important to realize that there's a neuro-chemical response taking place in your pet's brain. It's not something they can control and they won't simply "get over it" without some kind of treatment plan. Untreated, anxiety tends to get worse as the pet ages, and can lead to a number of behavioral problems that may lead some desperate owners to relinquish their beloved pets.
However, there is hope! If your pet suffers from anxiety, there are a number of solutions that can help, including behavior modification, natural therapies and pharmaceutical treatment in serious cases. In addition, there are dozens, if not hundreds, of natural solutions including aromatherapy, pheromones, music, wraps, etc.
Relief for Pet Anxiety!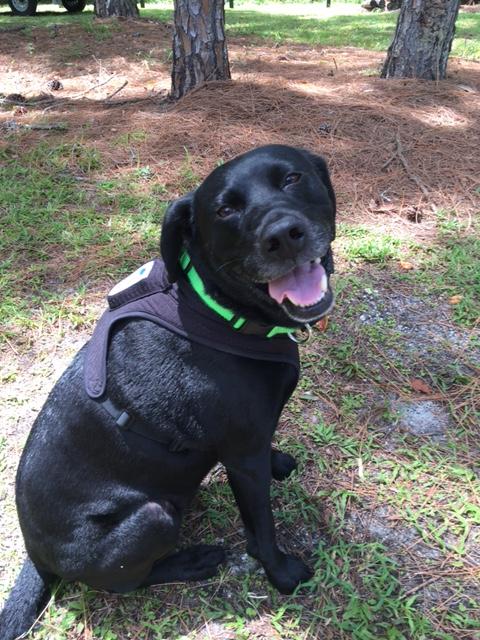 One of the most exciting and innovative breakthroughs I've seen in a long time is the Calmz Anxiety Relief System. The first wearable device proven to relieve anxiety in dogs, it's an all-natural, non-invasive and drug-free solution to canine anxiety, fear and stress.
Similar to technology used to treat humans for anxiety and pain relief, Calmz combines music, tones and vibration to relieve anxiety in dogs. It's been clinically tested by leading veterinary behaviorists across the country and has been found to work on a whopping 70 percent of all dogs!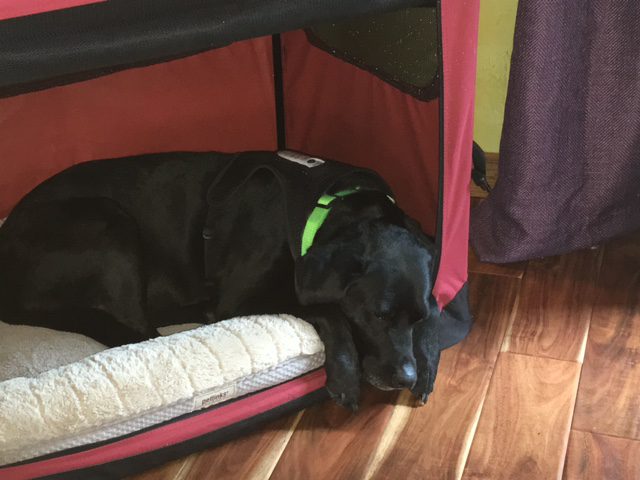 I've been using it with my current dog, Chilly, who has storm anxiety – and I couldn't be happier with the results. Chilly has even slept through thunderstorms (photo at right) – something I NEVER thought possible.  I only wish I had had access to Calmz when we had Buck. I believe it would have made a huge difference in his life (and ours).
The Calmz Anxiety Relief System is available at Calmz.com for $129. And best of all, there's no risk to you! They have a 30-day Satisfaction Guarantee or your money back.
If you think your pet is experiencing separation anxiety (or any
other form of anxiety), please see your veterinarian to determine an appropriate treatment plan. In addition, a veterinary behaviorist may be able to give you tools to help your pup cope with his anxiety. To learn more or to find one near you, visit the website of the American College of Veterinary Behavior (DACVB).

Do you have a pet who suffers from fear or anxiety? Do you have questions about how to help them? Please post them in the comments below.
This is a sponsored post. However, all opinions and anecdotes are my own, and I never promote any products or brands I don't believe in. ~Petfully yours, Kristen.
Pin Me: