I've been touched by several beautiful farewells to pets in recent months.
Saying goodbye to a beloved pet is THE most difficult, but inevitable right of passage a pet parent or family endures.
There's no easy way to ease the pain, before, during or after.
However, in the hours, days and weeks that follow a pet's passing, what helps us heal the most is finding ways to keep their memory alive.
In this week's episode of Pet Living TV, I share a few of the sweetest, most heartfelt ways people have chosen to remember or to bid a fond farewell to their pet. The story is uplifting, not a downer, so please watch in honor of all the pets we've had to part with.
I spoke to several pet parents who've recently lost a pet and we generally agree that there are two essential parts of the grieving process. First, sharing your experience and feelings with others who can lend a sympathetic ear is a healthy way to acknowledge and express your loss.  Second, preparing a memorial, privately or publicly is another step toward healing.
Five years ago this summer, we bid farewell to our Buckley Brown. Here's one of the ways we shared a public farewell with friends and family. Back then, I cried every time I watched it. Today, I just smile and my heart is warmed. 🙂
How have you said goodbye to a pet? What made your heart more content? Please share with all of us in the comments, as the day will come again when we have to find a perfect way to say farewell. One of your ideas might be the perfect fit.
Petfully,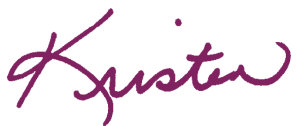 P.S. Here are links to the memorial ideas I shared in Today's Pet Living TV episode:
P.P.S. This week's photo from Dunedin Daily Photo by Wayne Smaridge