The holidays are here, and many of us are busy finding those last minute gifts and adding the finishing touches to our holiday decorating.
My love of pets plays an important part in my home decor, and that doesn't change when the holidays come around! Why should people get to have all of the holiday fun? From the Christmas tree, to holiday pet gear, I love to throw in as many pet-inspired decorations as I can.
What about you? If you're looking for stylish ways to include your pets in your holiday decorating, look no further! Here are some of my favorite ideas for decking the halls, pet parent style.
7 Pet-Inspired Holiday Decorating Ideas
1. Hang Stockings for Your Pets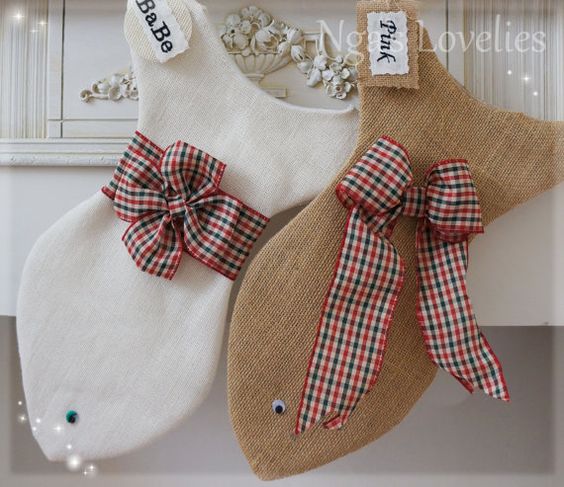 Giving them their own stockings is a paw-some way to include pets in the holiday fun. Make sure your pets' stockings have their names on them or are pet-themed. And then stuff them with goodies like treats, toys, collars, or grooming supplies.
If you're crafty, you can probably make your own pet stocking without too much trouble. If not, there are plenty of places where you can find them ready made.
Here are some ideas for stockings for dogs. And for your feline family members, these fish stockings would be purr-fect!
2. Add Pet-themed Ornaments to Your Christmas Tree

Or, even better, decorate an entire tree just for your furry family members. Buy a small tree at a craft store or a real tree stand and adorn it with meaningful pet-themed baubles.
You can find absolutely adorable ornaments on Etsy, and you can customize them with your dog's name or breed.
Or, if you pre-fur, you can make your own. Here is a great tutorial for making super-cute ornaments using vinyl decals and clear plastic ornaments you can find at a craft store. Or you could create a one-of-a-kind keepsake by capturing your pet's pawprint in an easy to make salt dough.
3. Plant Cat Grass in a Holiday Container
I love this idea because it doubles as a decoration and a gift for your kitty! You could use any mug or bowl you want – just add dirt and seeds. Or you could try this convenient kit from Chewy.com
4. Buy a New Bed for Your Pet
If you want to keep some of your holiday decorating a little more on the functional side, try buying your pet a new bed in a red, green, or festive holiday print. This will add a pop of holiday fun to any festive room, while giving your furry friend a cozy place to curl up and enjoy the festivities.
5. Decorate With Toys
Speaking of functional, here's another idea that's both stylish and fun! Spruce up your pet's collection of playthings with some holiday toys and stuff a toy basket for all to see. Even when your dog leaves his chew toys laying around, they'll be adding to your holiday theme! I LOVE these from the Barkshop!
6. Wrap Gifts in Paw Print Paper
Do you buy just as many gifts for your furry family members as you do for the human ones? I know I do! And why not? They've been good all year, too! Your pet's gifts will really stand out under the tree if you wrap them in their own special paw-print paper!
7. Add Some Outdoor Holiday Pet Cheer
When it comes to decorating, you don't have to stop with the inside of your house. You can have just as much fun adding holiday pet cheer to the outside! While you're hanging wreaths, stringing up lights, and adorning your yard with sleighs or elves, why not throw in some pet-themed decorations too?
By keeping your pets in mind when you deck the halls (and making sure that they get some extra attention too), you'll make sure that they enjoy the holiday season just as much as you do!
Pin me:
SaveSave