As a pet parent, I'm sure you know that veterinary care typically represents your biggest chunk of pet expenses. As a matter of fact, American's spent approximately $12.2 billion on veterinary care last year, according to the American Pet Product Association.
Also, the most frequent complaint I hear from pet parents is about expensive or unexpected vet bills.
I can totally relate! Having had 18 pets over the course of my adult life, I've had our fair share of veterinary bills!
But honestly, I can't think of money better spent than the dollars we put toward our pets' health and well being. We all want them to be healthy and to live as long as possible.
In today's Pet Living episode, I show you how, with some thoughtful planning, you can afford to provide your pet with both the routine veterinary care and the unexpected or emergency care they so deserve.
I also give you the scoop on pet health insurance and how it can literally "close the gap between cost and care", (the gap between the vet care you WANT to provide to your pet, versus the care you can AFFORD to provide). You-can-close-that-gap!
Tweetable: Pet insurance can close the gap between cost and care for your pet.

I hope today's episode helps you and your pet win-win! Win by saving money and win by getting Fido and Fluffy some A+++ treatment at the vet! After all, every veterinarian wants to do what's best for your buddy.
Join the conversation with a comment on the blog. How much will vet care cost you this year?
Petfully,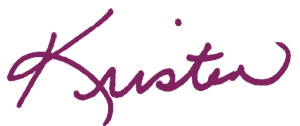 Kristen
*As a Pet Living Favorite here at kristenlevine.com, we asked PetPlan to share some educational resources on pet insurance and a special offer for you. See below.
The cost of care. A 411 from PetPlan on costs, reimbursements and a claim calculator.
Special Offer: 10% discount on a Pet Plan policy, and if enrolled by Sept. 30, 2014, receive a DIG PetHub Tag!  Just use coupon code: PETLVG.
Want to save more on pet care? Check out my book, Pampered Pets on a Budget, Caring for Your Pet Without Losing Your Tail, available in paperback or e-book.